DAR Davao de Oro conducts EPAHP Buy-in Session
DARPO Davao de Oro reaffirms its commitment in doing its fair share in attaining food security and advancing poverty alleviation initiatives via the Enhanced Partnership Against Hunger and Poverty (EPAHP).
On July 21, 2020, a buy in session was conducted between Davao de Oro Provincial Hospital and four (4) Agrarian Reform Beneficiary Organizations (ARBOs) - Basak-Pangutosan CARP Irrigators Association (BPCIA), Libasan Primary Multipurpose Cooperative (LIPRIMCO), Nabunturan Agrarian Reform Community Integrated Cooperative (NARCICO) and Concepcion Multi-Purpose Cooperative (CMPC).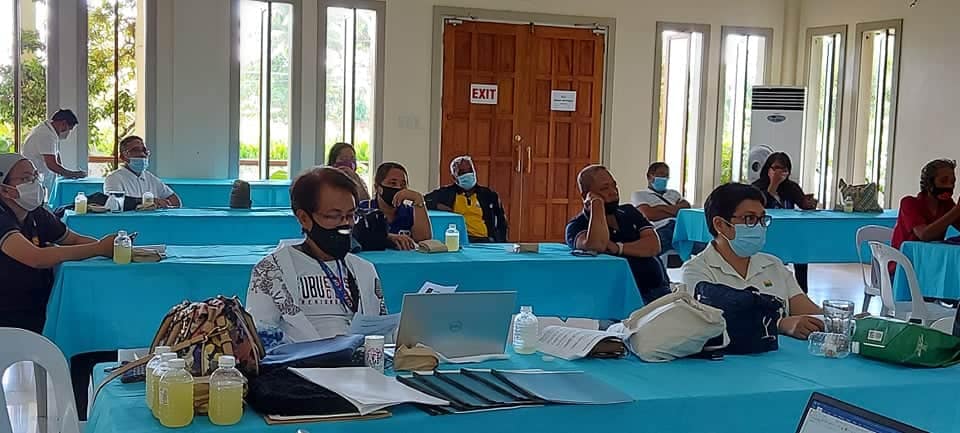 During the activity, RD Joseph Orilla told the farmers that they no longer have to worry about marketing their produce as the DAR, under the leadership of Secretary John R. Castriciones, will give them its wholehearted support especially during this time of COVID-19 pandemic.
RD Orilla was joined by PARPO II Melchor B. Jamora, OIC-PARPO I Ellordo Gualberto, OIC CARPO-PBD Nancy Ramos, ARPO II Phoebe Caberte along with other DAR personnel. Also present during the activity was the provincial hospital nutritionist/dietician, Mariefe T. Dorado-Lutero and NIA representative Ma. Isabel Decio.