DAR R02 Enters Into a Memorandum of Undertaking with DOH, BJMP and MMG and Executes a Marketing Agreement with 5 ARBOs in Region 02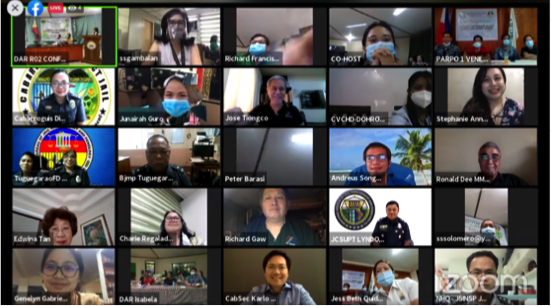 TUGUEGARAO CITY – Amidst the challenges of the Covid-19 pandemic, DAR Region 02 organized on 22 September 2020 a Virtual Signing of Memorandum of Understanding (MoU) on Enhanced Partnership on Hunger and Poverty (EPHAP) with partner agencies such as Department of Health (DOH)-Cagayan Valley, Bureau of Jail and Management and Penology (BJMP) and Medical Mission Group (MMG) Providers Multi-Purpose Cooperative.
Cagayan Valley Regional Director Samuel S. Solomero mentioned that the signing of Marketing Agreements for the supply of agricultural products includes five (5) Agrarian Reform Beneficiaries Organizations (ARBOs) namely: Nabbotuan Farmers MPC in Solana, Cagayan, San Mateo RIC Development Coop in San Mateo, Isabela, Villaverde Development Coop in Villaverde, Nueva Vizcaya, Greeners Multi-Purpose Coop in Bambang Nueva Vizcaya and GO Quirinians Agrarian Reform Coop in Cabarroguis, Quirino. This was done through the digital platform ZOOM.
"EPHAP is one of the Government's initiatives which has the ultimate objective of eradicating hunger and poverty across all sectors. It aims to provide enough food supply for the different sectors in the demand side." RD Solomero also said.
"Truly, the ARBOs are empowered and can now manage your enterprise" RD Solomero added.
ASEC-SSO Atty. Milagros Isabel Cristobal said that through this program, our partners will source products directly from our ARBOs in order for them to earn more.
This is our humble contribution to the Government's efforts to ensure food security and reduce poverty – Atty. Cristobal stressed.
USEC-SSO Atty. Emily Padilla mentioned that out of 3,040 ARBOs as per ITEMA nationwide, a total of 1,000 ARBOs were linked to institutional buyers, 132 of which were linked this year. The remaining ARBOs will be linked to DepED and DILG in the 2nd round. With this program, the gross sales of our ARBOs reached to nearly 1 Billion pesos as targeted for the year.
Pag kumain ang magsasaka, kakain ang buong bansa. Pag yumaman ang magsasaka, yayaman ang bansa – Atty. Padilla added.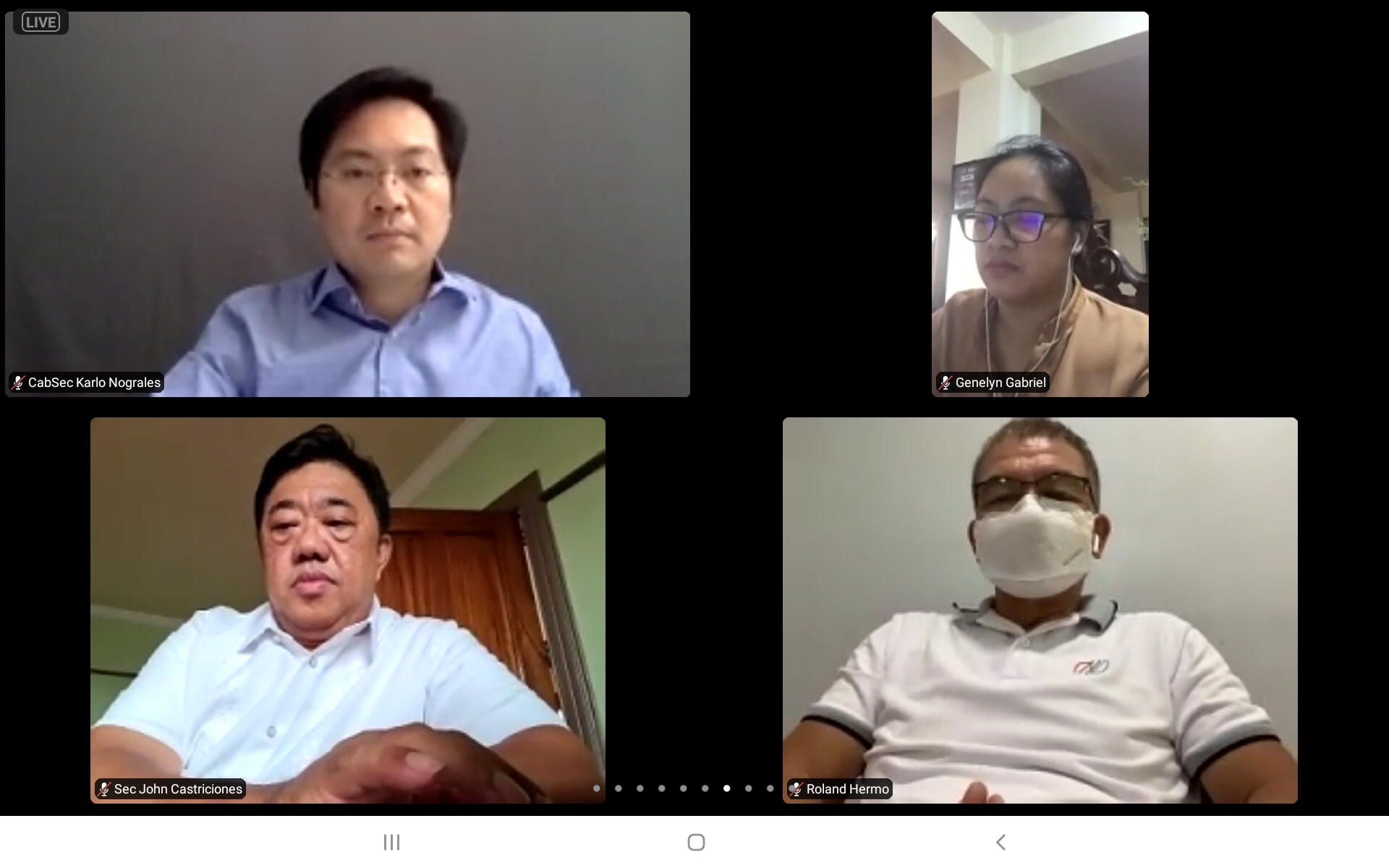 MMG Federation COE Dr. Jose M. Tiongco candidly cited the experiences of the marginalized farmers who have no capacity to pay their hospital bills. This kind of support will uplift the lives of the farmers – the ARBs – he said.
DAR Sec. John R. Castriciones expressed his heartfelt gratitude to all the partners of this program. He has always believed that farmers are one of our country's hereos. They(farmers) play vital roles in the development of our society and specially during this pandemic. We encourage them to continue to provide sustenance for our country.
Cabinet Secretary Karlo Alexei Nograles stated that originally, the pilot project only comprised of DAR, DSWD and DA however, it has now included other agencies such as Office of the Cabinet Secretary(OCS), DILG, BJMP, DOH, DTI, DEPED, TESTA, NIA, NAPC, POPCOM , PhilCOA, PCC, LBP and DICT.
This project is aligned with the PRRD's directive and Sustainable Development Goals (SDG) to end hunger and poverty and to lower our poverty incidence from 16% to 14% and to aim at zero poverty rate by Y2030 – Nograles said.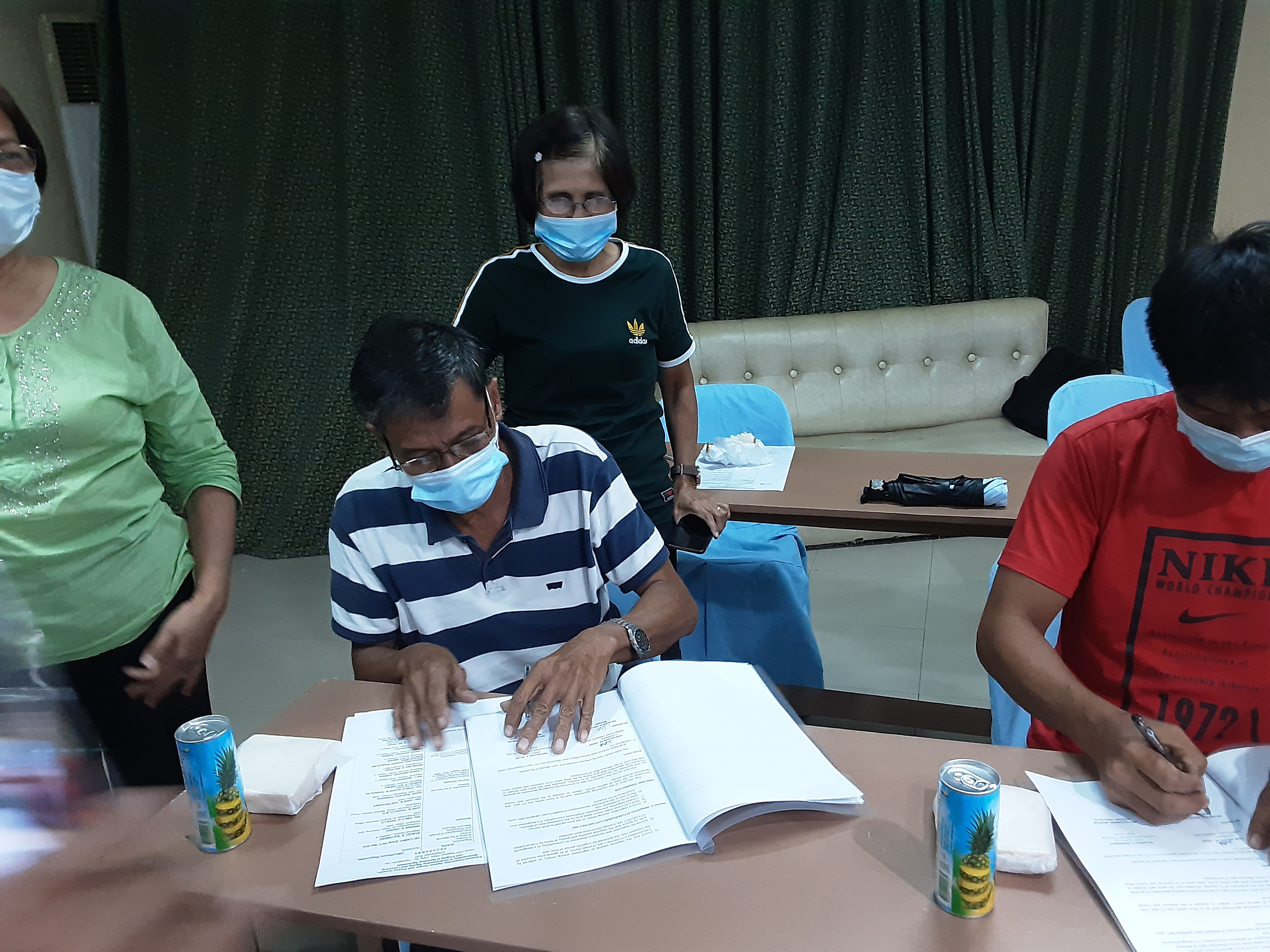 Through this EPHAP program, DAR will provide assistance in empowering the ARBs and ARBOs in order to increase their agricultural production and engage in agri-based and related enterprises to contribute to the improvement of quality of life of the ARBs in a sustainable manner.
In attendance during the virtual signing were DOH Central Office Dir. Ma. Theresa Vera and Ma. Josephine Guiao, BJMP Headquarters J/Dir. Allan S. Iral, J/SUPT Flory F. Sanchez, MMG Federation Chairman Dr. Roland Hermo, CEO Dr. Jose M. Thongco, CARPO Lita M. Rosales, EPHAP National Point Persons Susan Gambalan, Zane Andrei Cortez and Junairah Guro.
Also, present from partner agencies were BJMP Region 2 Director JCSupt Lyndon D. Torres, BJMP Tuguegarao City District Jail officials – JO3 Alejandro Aguiluz, JCINSPT Rolado C. Madriga, JINSPT Michelline A. Petre, BJMP Cabarroguis District Jail JSINPST Atty. Emerald C. Hombrebueno, Senior JO1 Leonsito Gabillo Jr., JO3 Edward Ayaoaw, BJMP Nueva Vizcaya (Solano District) JCINPST Atty. Bonifacio M. Guitering, Dr. Romulo Turingan – DOH R02 representative, Dr. Napoleon Obana from the Regional II Trauma and Medical Center, Bambang, Nueva Vizcaya and Chairperson Marie Dee Belagan Providers MPC MMG Local Chapter-Naguillian, Isabela,.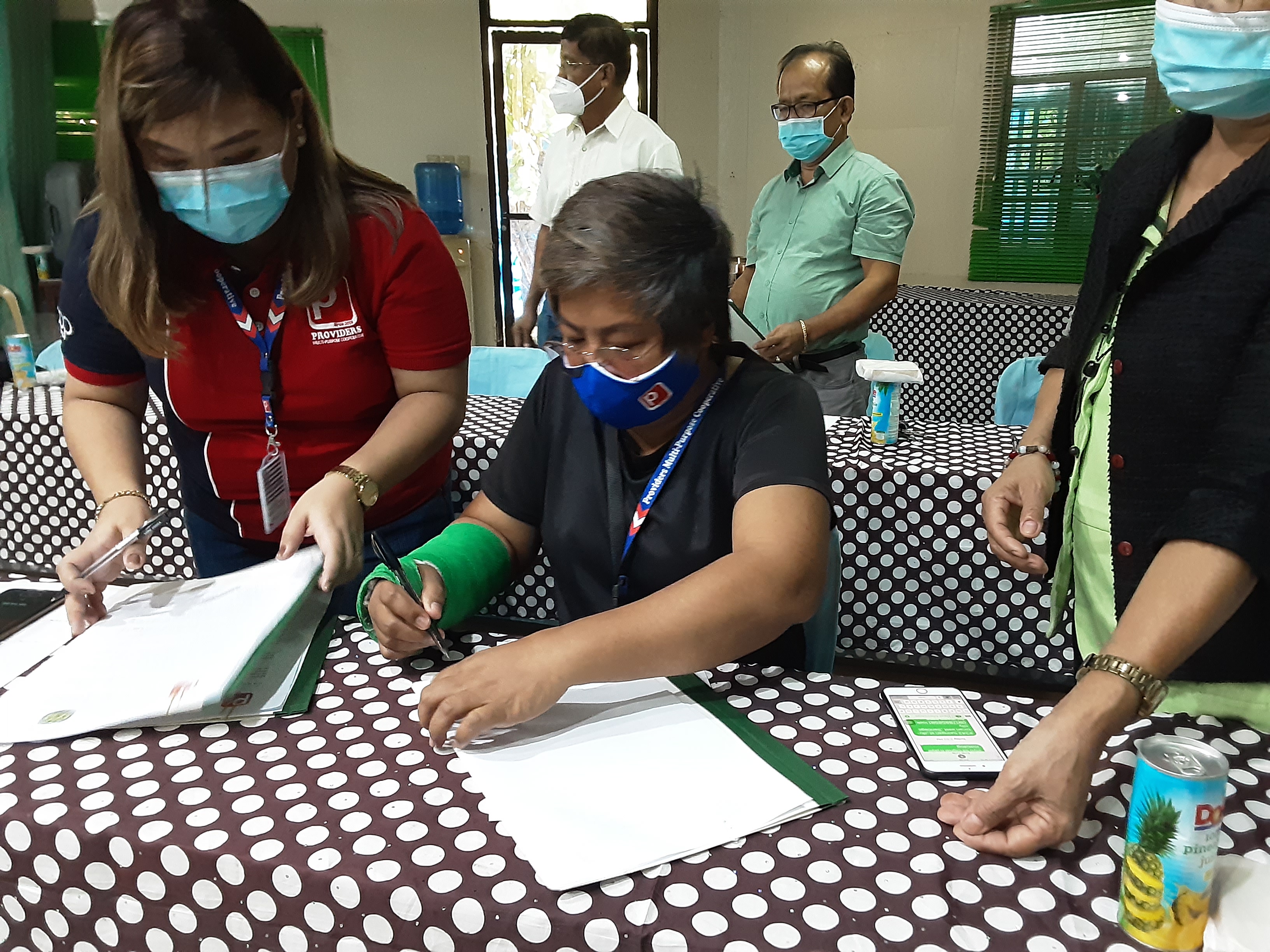 From our partner units Manager Nicalor Galacyan and Chairman Jose Wilson M. Abiar of Nabbotuan Farmers MPC, Solana, Cagayan, Elizabeth Ruiz of San Mateo RIC Development Coop, San Mateo, Isabela, Manager Ligaya F. Dioson of Villaverde Dev't Coop, Villaverde, Nueva Vizcaya, Chairperson Andreus C. Songyap of Greeners Multi-Purpose Coop, Bambang Nueva Vizcaya and Rolando Ducos and Nemia M. Echanes of GO Quirinians Agrarian Reform Coop, Cabarroguis Quirino.
From DAR Region 2, PARPO II Jess Beth G. Quidasol, PARPO II Eunomio P. Israel, PARPO II Dindi Tan, PARPO I Nida Agustin, PARPO I Cherry Magno, PARPO I Venilyn Mabunga, CARPO Jenalyn Baleva, CARPO Pedro Barasi, CARPO Cristeto Acoba, CARPO Chita Bungabong and EPHAP Point Persons Eufemia Baculi, Novelita Edraira, Isabela Buenafe Salas, Noemi Anuma and Carolyn Martinez.