DAR distributes 4.9 million has. agri lands to 2.8 million farmers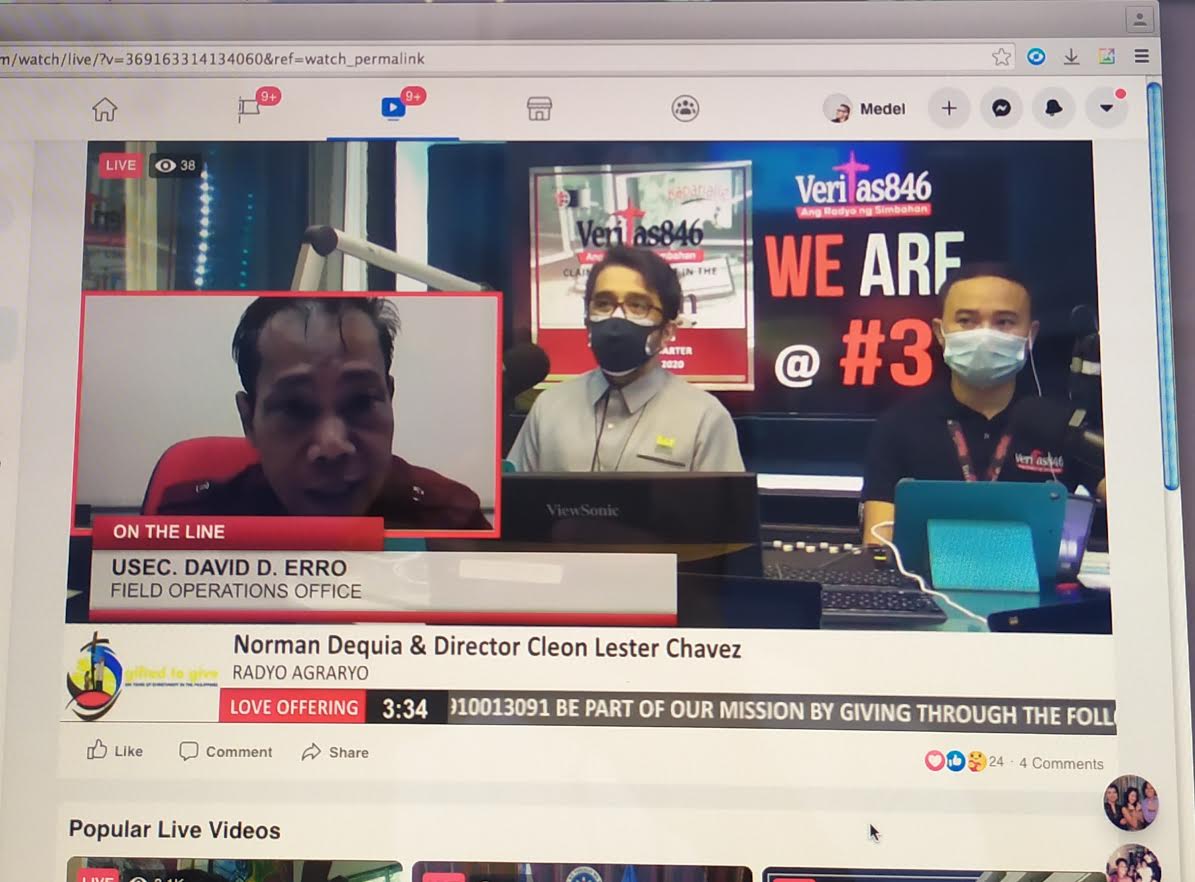 "The Department of Agrarian Reform (DAR), as of June 2020, has already distributed 4,924,000 hectares of agricultural lands to 2,894,000 agrarian reform beneficiaries (ARBs)," thus reported Field Operations Office Undersecretary David Erro during the launching of the DAR Radio Program entitled "Radyo Agraryo", October 12, 2020.
Erro elaborated that according to their inventory and based on Republic Act No. 9700 or Comprehensive Agrarian Reform Program Extension with Reforms, the DAR since 1972 up to the present, has 5,441,000 hectares of agricultural lands to distribute to qualified beneficiaries.
"We already have distributed 90% of those numbers and the DAR is on its way to distribute the remaining to 523,000 hectares," he added.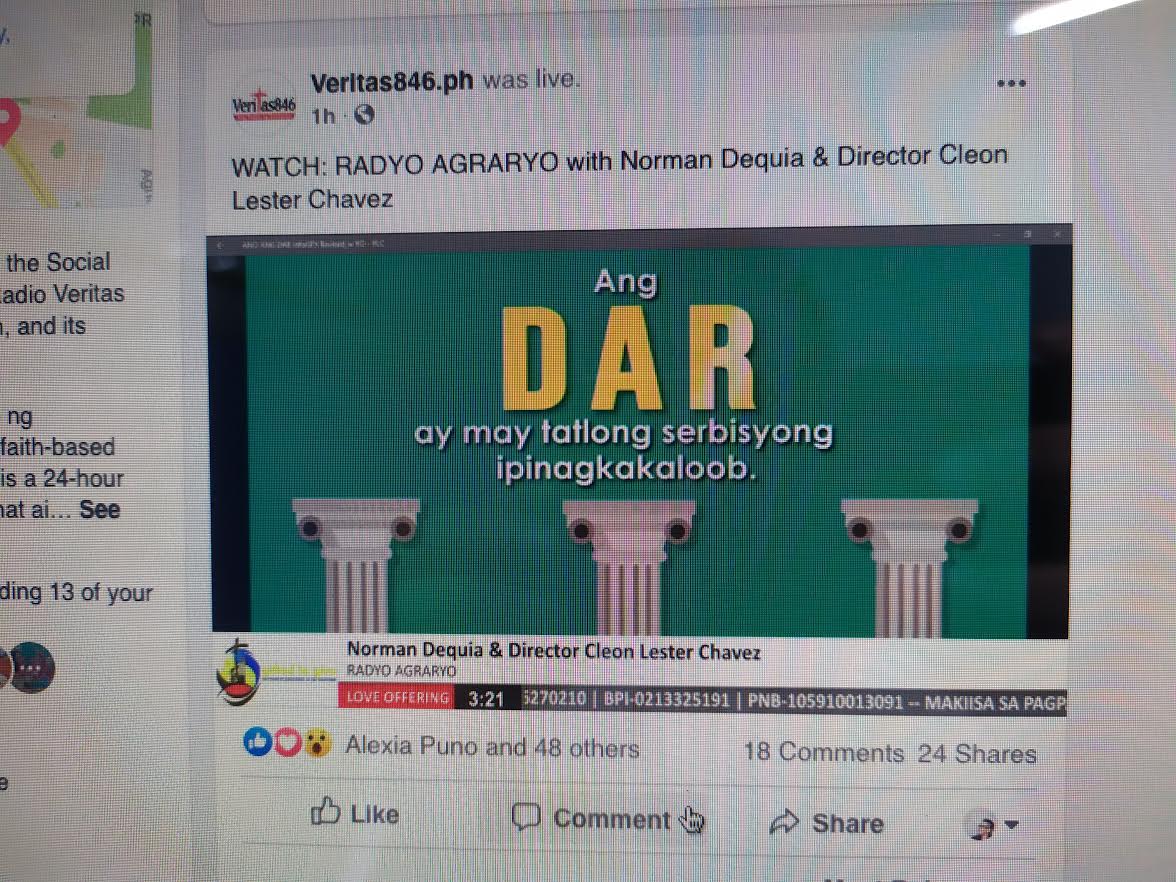 Erro further said that the ARBs received an average of 1.5 hectares of land to till.
Meanwhile, Legal Affairs Office Undersecretary Luis Pañgulayan said that the DAR has Agrarian Justice Delivery program to resolve various legal issues in the implementation of the Comprehensive Agrarian Reform Program (CARP).
"The farmers are our clients and we provide them with free legal assistance in the course of agrarian disputes," Pañgulayan said.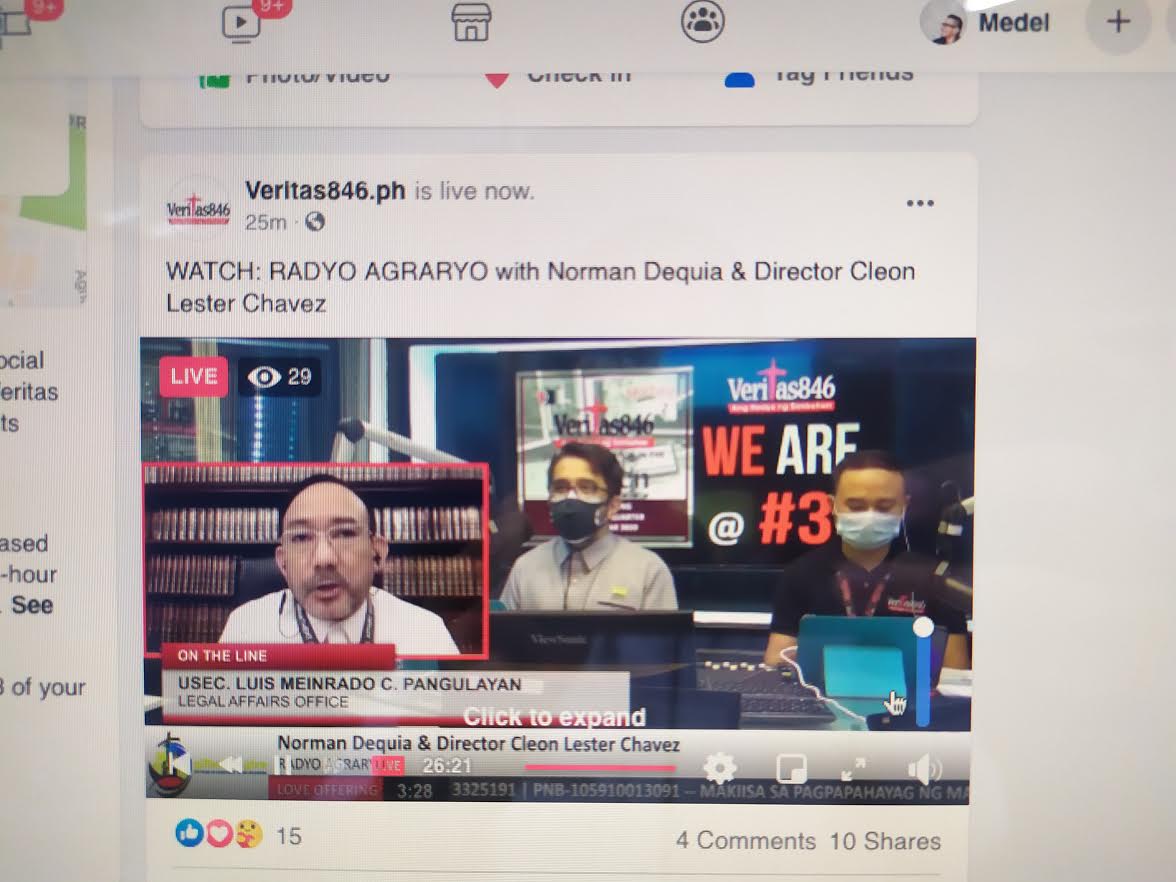 Pañgulayan divulged that in 2017, the DAR had a pending of around 80,000 agrarian legal cases.
"However, through DAR Secretary John Castriciones' zero backlog campaign, the Department in three (3) years, has reduced these cases to around 6,500 cases," he said.
He assured that with the Secretary's leadership and the help of 760 competent DAR lawyers all-over the country, the remaining agrarian cases would be resolved before the year ends.
Aside from land distribution and agrarian justice delivery, the radio program mentioned, in passing, that the DAR also provides support services to ARBs to help them improve their lands and their economic status.
The DAR "Radyo Agraryo" radio program will be aired every Monday from 3:00-4:00 pm hosted by Public Assistance and Media Relations Service Director Cleon Lester Chavez and Veritas 846 regular Anchor Norman Dequia.