DAVAO OCCIDENTAL ARBS UNDERGO TECHNICAL GUIDANCE IN FINANCIAL MANAGMENT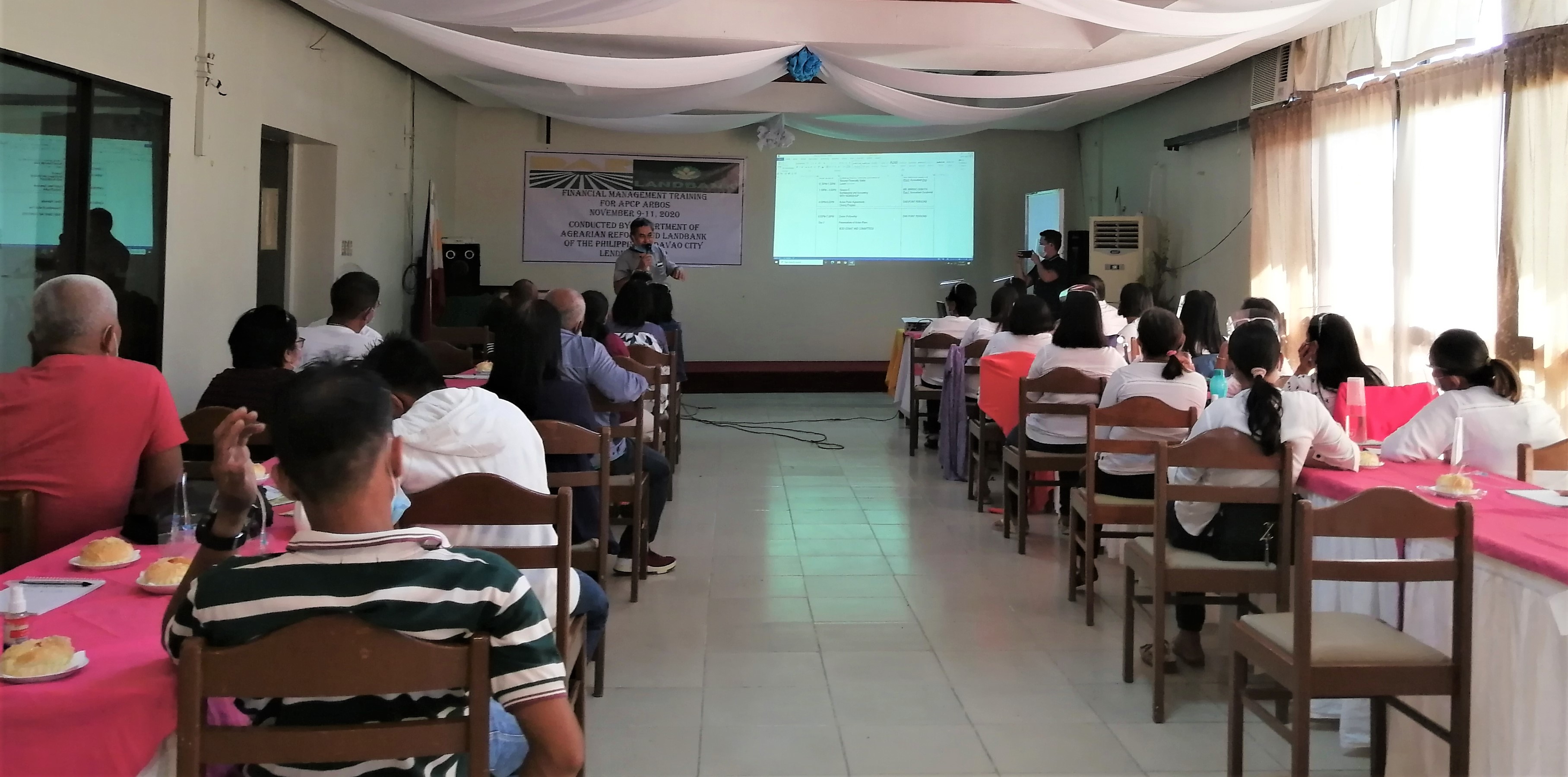 Sta. Maria, Davao Occidental. Thirty-two (32) Agrarian Reform Beneficiaries (ARBS) of Davao Occidental and Davao del Sur provinces are currently undergoing a three-day learning session cum technical guidance on financial management. Participants are chairpersons, managers, treasurers and active second line leaders from two DAR-assisted ARB organizations namely: the Southern Davao Multi-Purpose Cooperative (SDMC) of Davao Occidental and the Pasig Agrarian Reform Beneficiaries & Upland Farmers Multi-Purpose Cooperative (PARBUF MPC) of Davao del Sur.
The expected output of the training are the action plans for each organization with focus on areas for enhancement of financial position of both the organization and member-borrowers within the next two years in order to maintain their credit-worthiness and eligibility. Enhancing the necessary competencies of key officials to oversee the management of their financial resources is targeted in order for them to advance into the mainstream lending windows of financial institution.
The two ARB organizations have just recently availed loan packages from DAR-LBP Accessible Funds for Delivery to ARBs (AFFORD-ARB) and Enhanced Assistance to Restore and Install Sustainable Enterprises (E-ARISE) program.
DAR Regional and Provincial offices along with the Land Bank of the Philippines (LBP) collaborated to provide this training intervention, while observing strict enforcement of health protocols, in compliance with Memorandum No. 348 dated Sept. 22, 2020. (yadz geyrozaga-pio)