Livelihood projects rolled out for DAR Davao Occidental ARBOs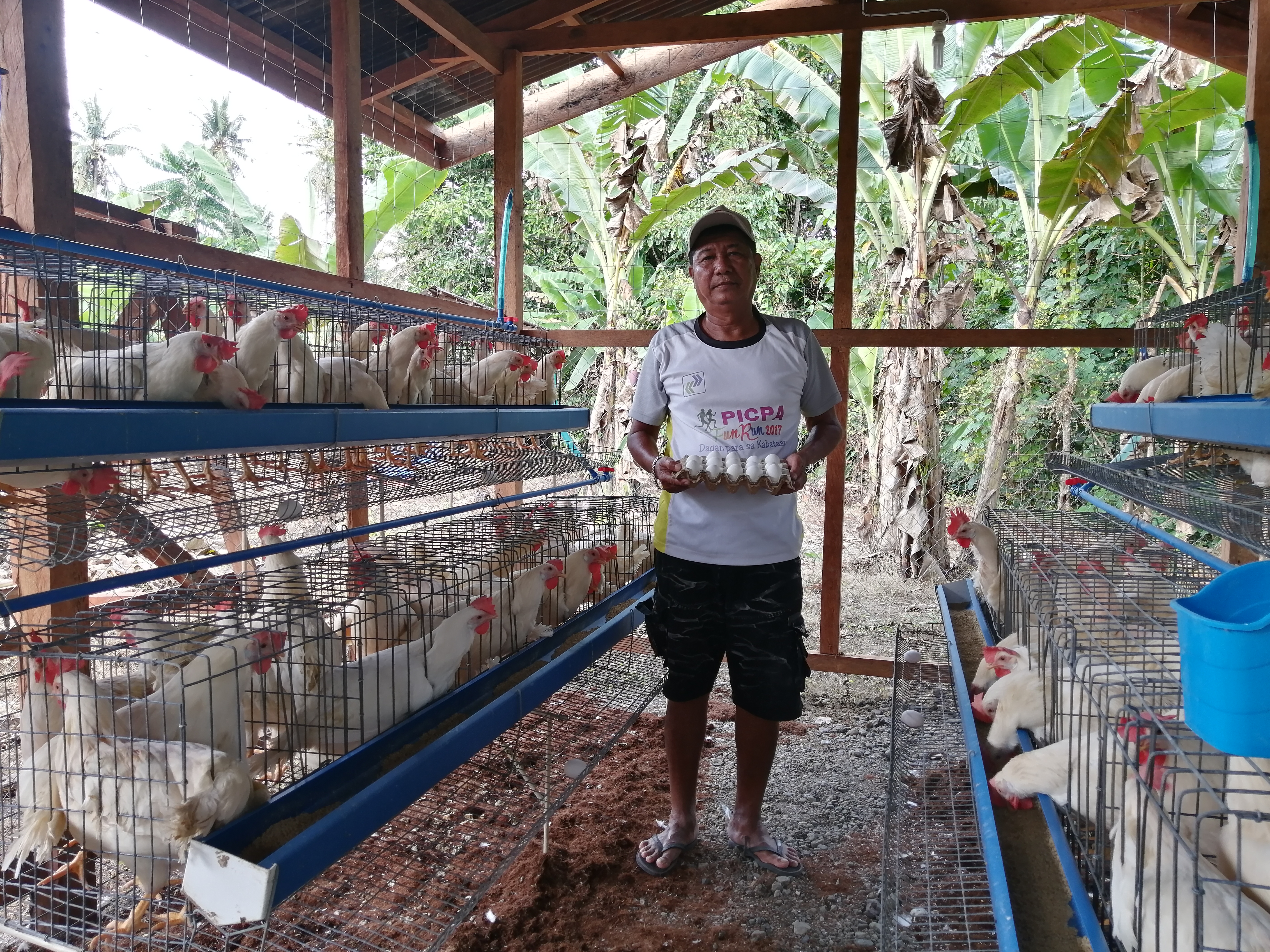 Five (5) Agrarian Reform Beneficiaries Organization (ARBOs) of Davao Occidental received livelihood starter kits from thepartnership project of the Department of Agrarian Reform (DAR) and PILMICO Foods Corporation, an integrated agribusiness and food company of Aboitiz Equity Ventures Inc.
According to OIC-PARPO II Rameses Lomongo of DAR Davao Occidental, the identified ARBO recipients are the following: 1) Bito-Mana Water System Association (BIMAWASA), 2) Mana Water System Cooperative (MAWASCO), 3) Malita Rural Workers Agrarian Beneficiaries Multi-Purpose Cooperative (MARWABEMPCO), whom are all from the Municipality of Malita, Davao Occidental, and 4) PKEARBAI Multi-Purpose Cooperative (PMPC) and 5) Southern Davao Multi-Purpose Cooperative (SDMC), both of whom are from the municipality of Sta. Maria, Davao Occidental. He added that these ARBOs were chosen after successfully qualifying in the standard requirements set by the partnership project guidelines.
BIMAWASA, MAWASCO, PMPC & SDMC simultaneously received their Egg Machine Livelihood Kits and MARWABEMPCO, a Bakery Livelihood Kit on February 12, 2021 . PMPC Chairperson Silvino Roda was so grateful for the project and said that they have already harvested more than a hundred eggs since February 13, 2021. Amil Shuck, Manager of MARWABEMPCO, also expressed his gratitude and added that they are now producing their own bread which is now one of the staple food display in their store.
The Egg Machine Livelihood Starter Kit is composed of 2 cages (8x7x3.5 ft dimension) with 96 heads of ready-to-lay chickens, one (1) month feed supply and a technical assistance, each worth P122,000.00. The ARBOs, for their equity, are responsible for the Egg Machine Housing/Shed & feed consumption for the second cycle and onto another cycles. The bakery livelihood starter kit is composed of an 8-plate oven, 8kg Mixer, 15-tray bread rack, 4x8ft stainless steel table, 12 tray bread showcase & 10 bags of flour worth P130,000.00. The ARBO equity is the bakery space, other tools & equipment, other baking ingredients & flour for the second month & onwards. OIC-PARPO Lomongo said "we will work hand-in hand with our partner Pilmico in giving development trainings along these areas & reinforce the ARBOs policies, system & procedures through training interventions".
The Egg machine kit is expected to give the ARBO an average net income of up to P7,000/month in one cycle while the bakery kit is expected to produce a net sales of up to P50,000 in the first cycle. Both products (pandesal & itlog) are pilipino staple food dubbed as paboritong almusal at pambansang ulam.