'We can beat Covid 19' – DAR chief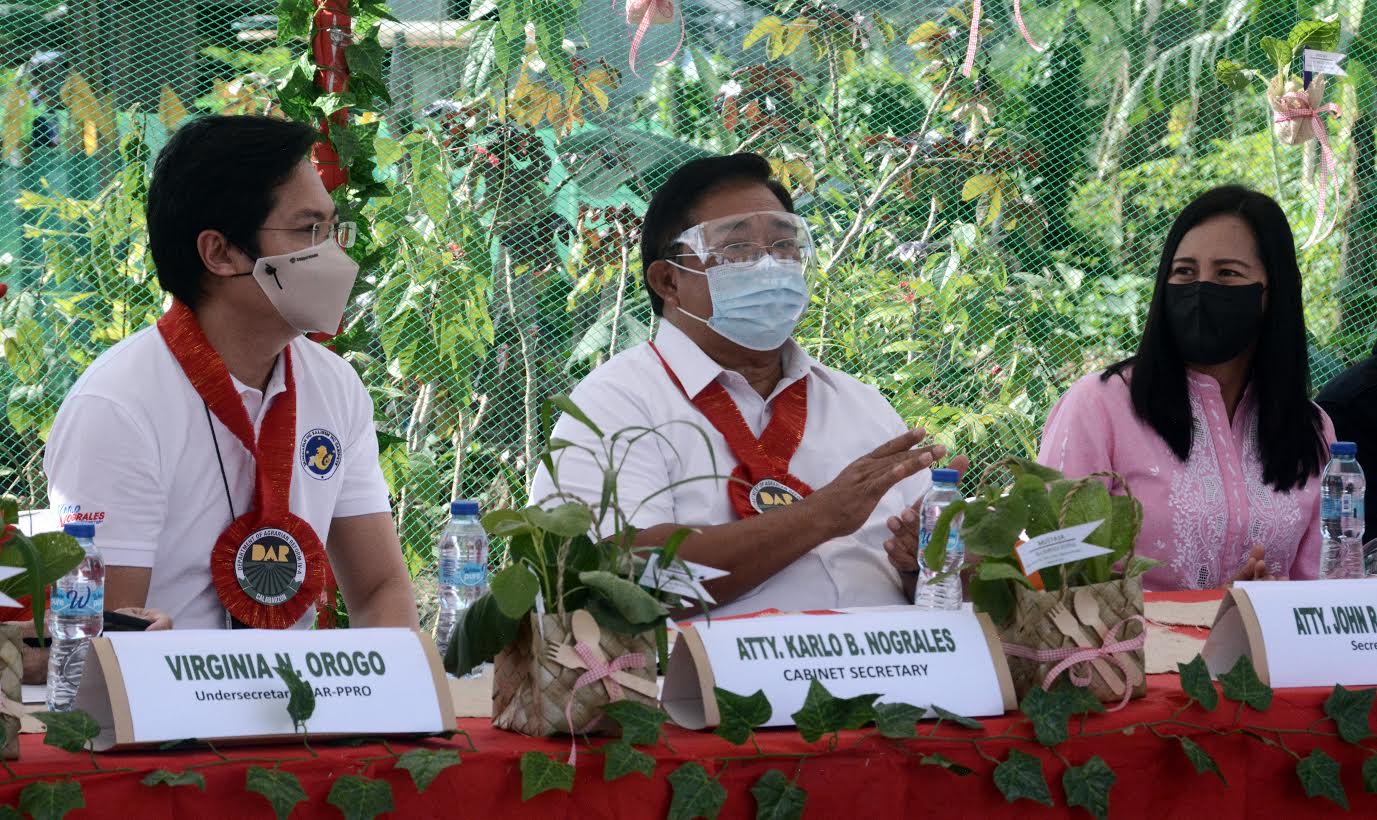 AGRARIAN Reform Secretary John R. Castriciones declared Thursday, February 18, 2021, that the Filipino nation could beat Covid 19 by working together for the highly successful revolutionized farming system: the "Buhay sa Gulay" project.
Bro. John, as Castriciones is fondly called, said the project could help increase food productivity that "will redound for the benefit of our people."
"We may not be able to feed our people with these vegetables, but what really matters is that we are able to arouse their interest and enthusiasm into farming," Bro. John said during the "Harvest Festival" of the now "talk of the city" vegetable garden city in Bagong Silangan, Quezon City.
And the farmworkers were ecstatic about the result of the project.
"This is really a big help for us. We were taught about new farming methods to increase our harvests much unlike before when we just cleared a portion of the area and plant. We were taught how to prepare garden beds, unlike before when totally ignore such practices," said Severino T. Sablay, leader of Team Talon, 72, one of the five teams working on the "New Greenland Farm".
"We are seeing a great future here. We were taught the proper way of farming and spraying our plants with pesticides. Before, we just plant and then let them grow by themselves," said Camilo Mendoza, 79, member of Team Sayaw.
Cabinet Secretary Karlo Nograles, who is the concurrent chairman of the Task Force Zero Hunger, said Covid 19 is much better compared to hunger.
"At least, Covid 19 can be cured by the vaccine. There is no vaccine for hunger," Nograles said.
Undersecretary Emily Padilla said everything is possible for as long as "people like our Secretary (Bro. John) and our dear (Quezon City) Mayor (Joy Belmonte) have visions. They are the kind of leaders who can walk the talk."
Even Mayor Belmonte was awestruck by the success of the project.
"Before, ours was limited to backyard gardening. I'm glad that we have started urban farming and we are going to expand from seven hectares to 10 hectares. I just really want to thank Secretary John Castriciones for your support," Belmonte said in her speech.
Sen. Bong Go, for his part, said the vegetable garden city project "plays a vital role in achieving food self-sufficiency for the country.