Pangasinense farmers to receive irrigation and bridge from DAR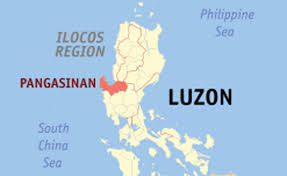 Farmers in Bani and Manaoag in the province of Pangasinan are expected to boost their yield and income as the Department of Agrarian Reform (DAR) is set to construct a bridge and turn over a solar-powered irrigation next week.
DAR Secretary Brother John Castriciones said these rural infrastructures will be a very big help not only to farmers but also to the residents of Bani and Manaoag.
On May 4, Brother John will turn over a solar-powered irrigation system worth P1 million to the Rang-Ay Upland Integrated Farmers Association, Inc. (RUIFAI) to increase the farm productivity of its farmer-members.
The irrigation system will irrigate a minimum of three hectares of farmland up to five hectares maximum. More than 1,800 farmers in Bani will benefit from the irrigation system.
The project is being implemented under the Climate Resilient Farm Productivity Support (CRFPS) project of the department.
Another infrastructure, a bridge worth Php 13.3 million, is set to be constructed by DAR and the Department of Public Works and Highway (DPWH) for farmers and residents in Manaoag.
The bridge which will be constructed under the Tulay ng Pangulo Para sa Kaunlarang Pang-Agraryo (TPKP) Project would connect the farmers and residents to neighboring towns and to market centers.
Brother John said, "The bridge will link our farmers to commercial areas where they can sell their produce. The goal is to allow our farmers to become more active participants in the local economy, and ultimately, to expand the reach and development of the country's agriculture industry."
The bridge will be constructed in Barangay Oraan East in Manaoag and is targeted to be completed by June 2021.
"Once completed, the bridges will benefit 8,186 people, 490 of which are agrarian reform beneficiaries," Brother John said.
The groundbreaking ceremony will be led by Brother John together with officials from the DPWH and the local government of Manaoag on May 6, 2021.