DAR to allocate 45 hectares of agri lands to 90 rebel returnees in Calabarzon areas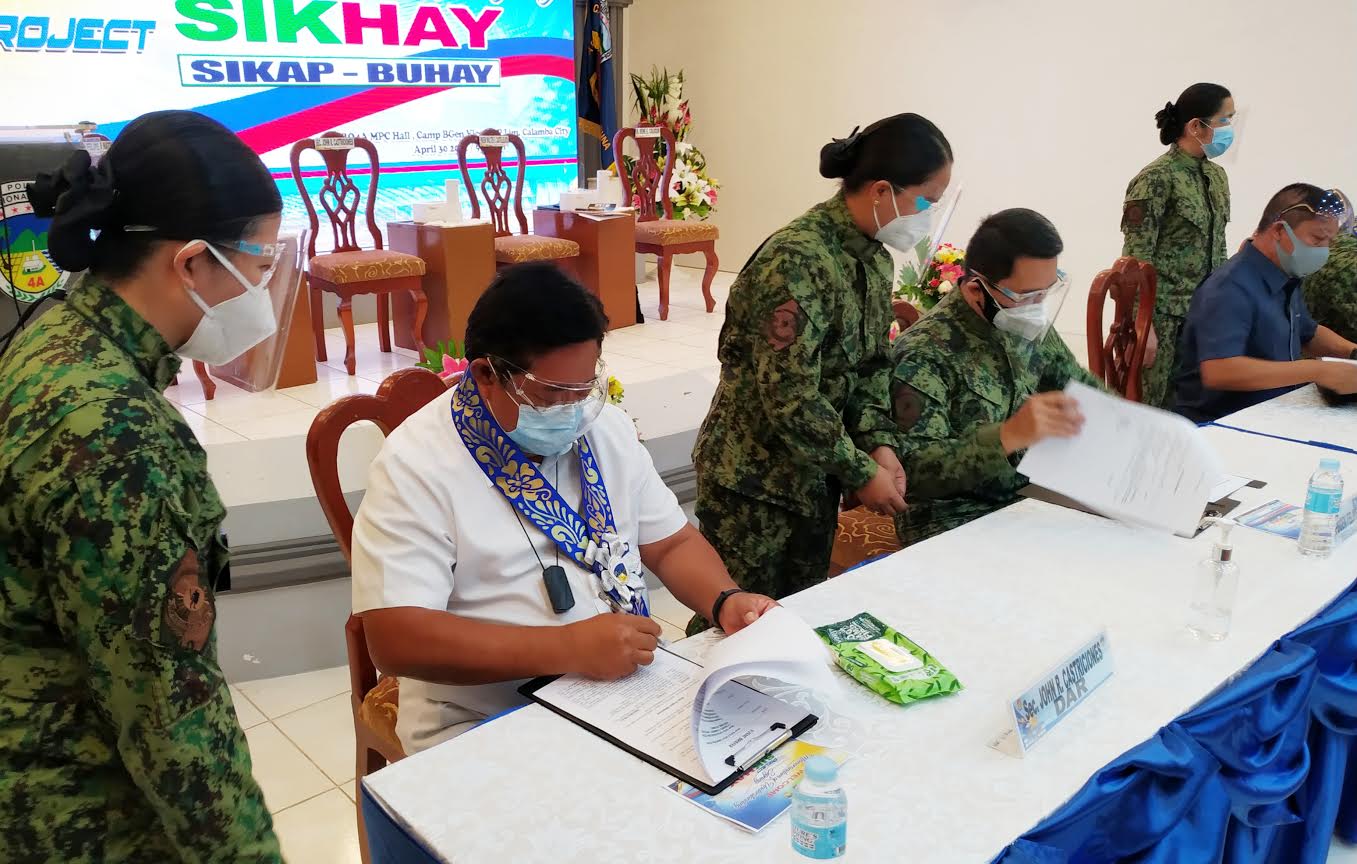 NINETY (90) rebel returnees are about to receive 45 hectares of agricultural lands after the Department of Agrarian Reform (DAR) and the Philippine National Police (PNP) inked a memorandum of understanding (MoU), dubbed as Sikap-Buhay Project (SIK-HAY Project) on April 30, 2021, held in Camp BGen Vicente Lim, in Calamba City, Laguna.
SIK-HAY Project is a partnership between the two (2) agencies to capacitate the rebel returnees with farming skills to assume their new roles as farmers and would be provided with lands and other farm inputs and machineries.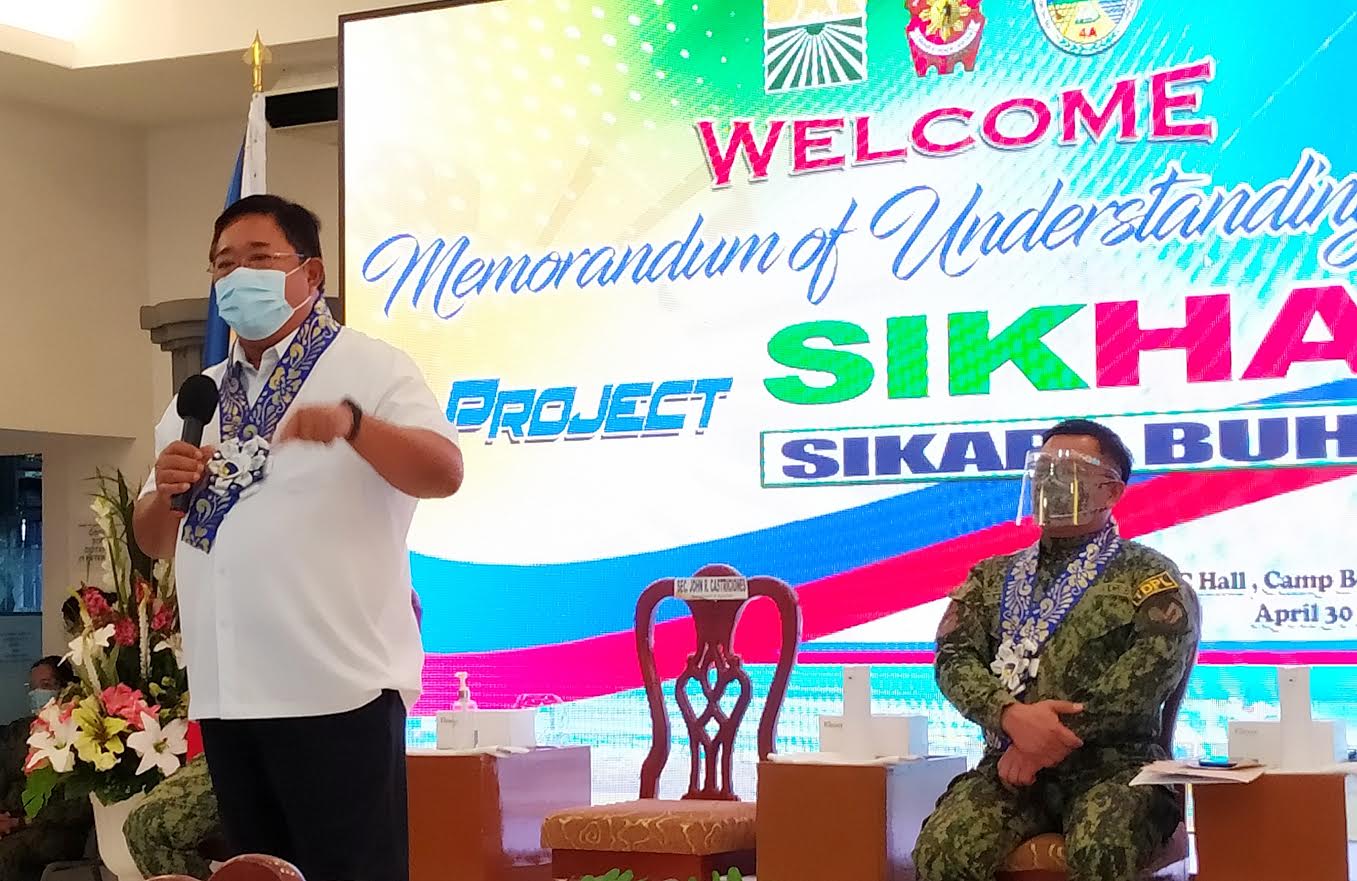 The lands that they would receive are idle government lands from three (3) project sites in the provinces of Laguna Quezon and Rizal. Each projects site would be allotted with 15 hectares where 30 rebel returnees would own and collectively cultivate the farm to apply their newly acquired skills and technologies.
DAR Secretary Brother John Castriciones said this project is one of the best approach to attain peace in the country.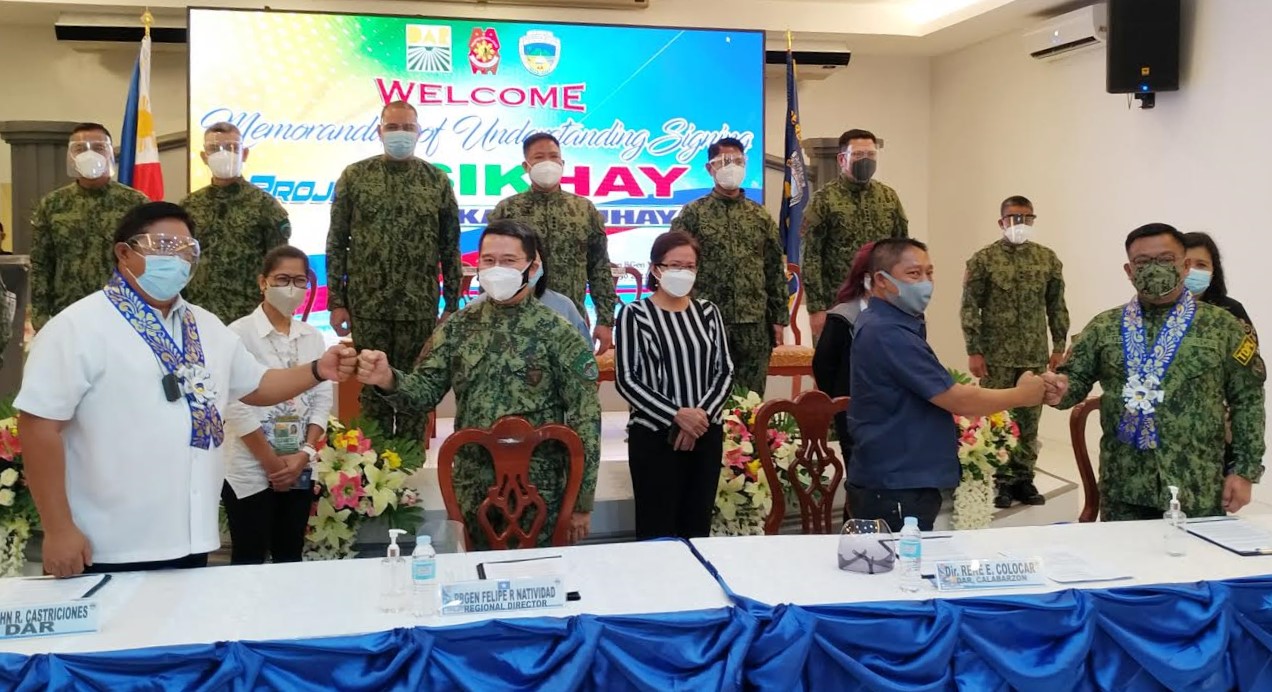 "People who join rebellion are those who experienced injustices, they have not been treated well by the community, and were set aside. We would want them to trust the government by giving them a comfortable way of life," Brother John said.
The Secretary added that the department is in full support of this project to win back the rebels into the folds of the law.
PNP Calabarzon Regional Director PBGen Felipe Natividad believes that the program is on the right track, with the DAR as their partner in this endeavor.
"We will work hand in hand to guide the rebel returnees toward the right direction," he said.