No more unsafe bridge for Panagangan farmers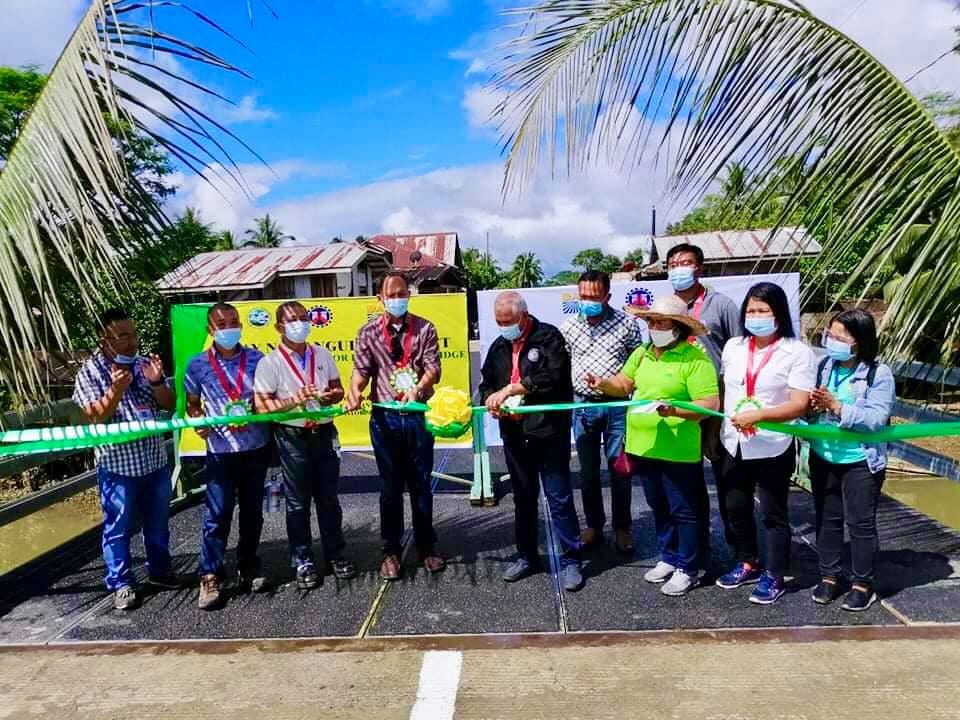 La Paz, Agusan del Sur- 53 years old Jeorge Deloy, an Agrarian Reform Beneficiary (ARB) from Panagangan, La Paz, Agusan del Sur was in overwhelming happiness after the Panagangan Bridge was turned-over to them in a ceremony held last February 16, 2021.

In an interview, he defined her previous situation as very challenging.
"Perte jud kaayong lisora pagpagawas sa among mga produkto tungod sa kagabok sa tulay nga kahoy. Usahay amoa lang jud agwantahan ug gakit aron lang makatabok kay daghan na ang higayon nga nahugno kini ug nahulog ang nanabok. (It is really very difficult to transport our products to nearby market because of the previous wooden bridge. Sometimes we prefer to ride a bamboo floats just to pass by the river because there are many instances that the bridge has collapsed causing passersby to fall.) " He said.

"But now that we have this bridge, we are inspired to go to our respective farm because it is now very easy to sell our produce with lesser transport cost aside that we are also safe." He added.
In his message during the turn-over, DAR-13 Regional Director Leromides Villareal said that the bridge will open more opportunities for the ARBs in La Paz and the neighboring barangays.

"As we recognized the vital role of our farmers in this time of pandemic, it is also very important that we can provide them easy means to transport their products. Thus, we never stopped in providing them the support services that they need including these infrastructures." He said.

Villareal further thanked President Duterte for pushing the implementation of the TPKP project after it was halted sometime in 2011.

"This is a proof how aggressive our President is, in terms of helping our farmers, whom we considered our front liners in this time of crisis." He added.

PARPO II Jamil P. Amatonding said that the "Tulay ng Pangulo" project would benefit 2,177 Agrarian Reform Beneficiaries (ARBs) in five barangays in La Paz, especially in the marketing of their farm products, as well as to at least 8,084 residents.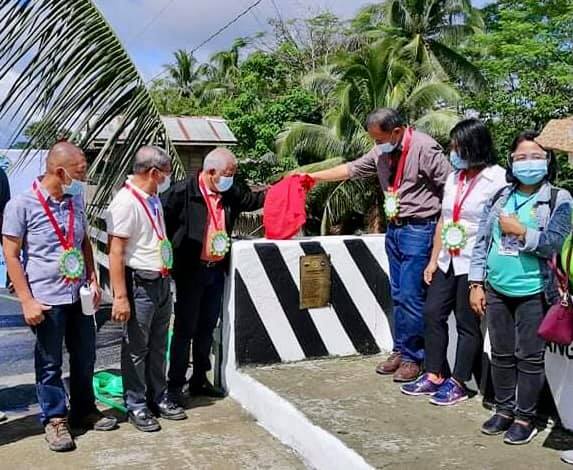 "This bridge will link agrarian reform communities in the five barangays to the economic mainstreams, especially in the market centers in Agusan del Sur." He said.

Meanwhile, Barangay Captain Lily Empleo commits to take this assistance seriously with supporting policies. "We are privilege enough to have given this opportunity by DAR. We must put our heart into it because this will bring forth better opportunities in the future." She said.

Panagangan Bridge was the second completed bridge in Agusan del Sur under the Tulay ng Pangulo para sa Kaunlarang Pang Agraryo project, formerly called the President's Bridge Program, which is a zero-based budgeting approach by the government, funded by the France, monitored by DAR and implemented by DPWH Unified Project ManagementOfficeBridge Management Cluster.

The ceremony was graced by DAR Caraga Regional Director Leomides R. Villareal, PARPO II Jamil P. Amatonding Jr., PARPO I Allan N. Mundala, DPWH Project Engr. Norman Puy, Municipal Administrator Tirso Gomez and all the Barangay officials of Panagangan headed by Barangay Captain Lily Empleo.



-Rechel Besonia, PIO-Agusan del Sur