Serbisyong "DAR-to-DOOR" CLOA Distribution in Dupax del Norte, Nueva Vizcaya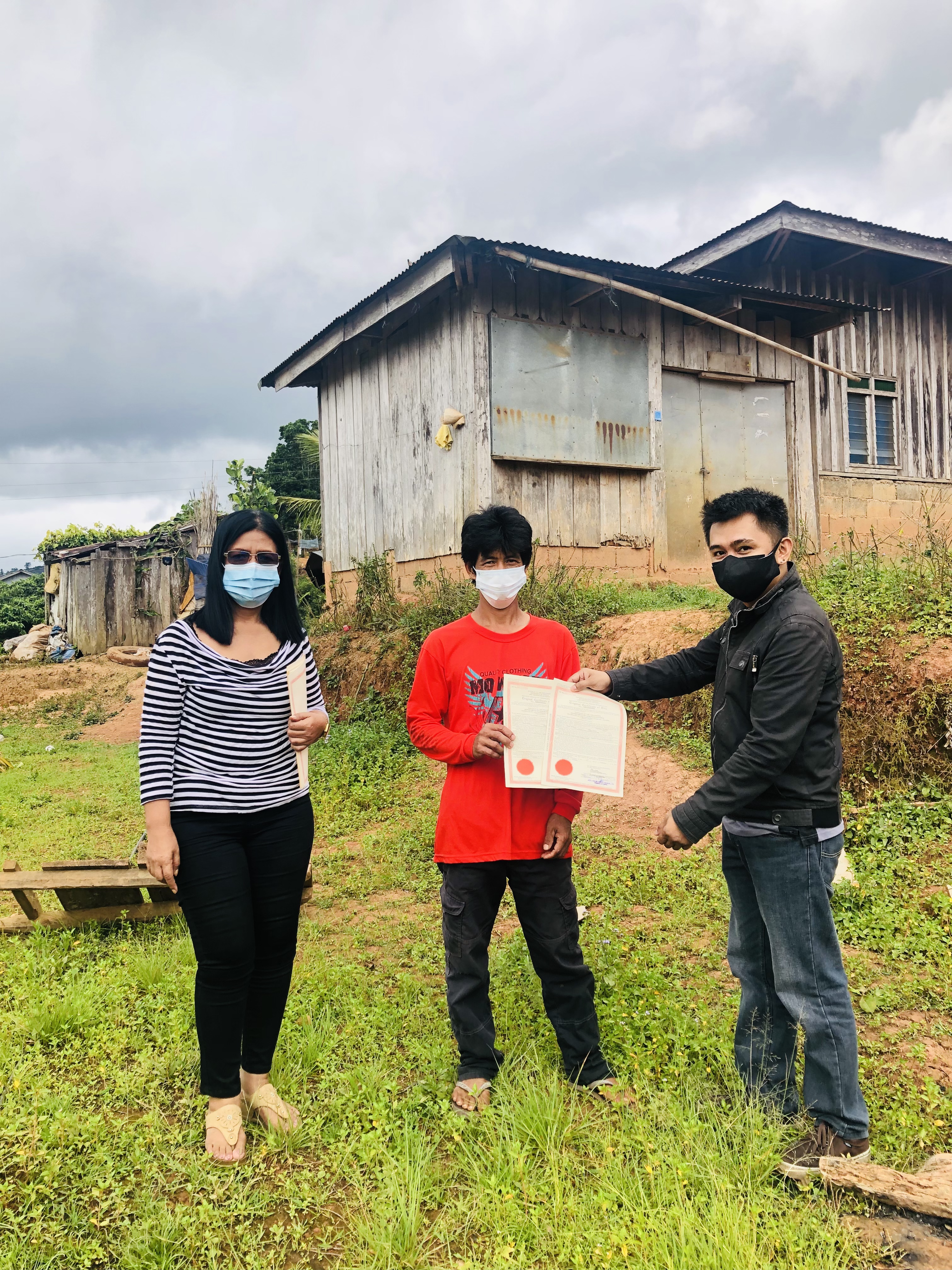 DUPAX DEL NORTE, Nueva Vizcaya - The Department of Agrarian Reform Provincial Office of Nueva Vizcaya through its reprentative Chief Agrarian Reform Program Officers (CARPOs) Olive Dumaoal and Chit Bungubung together with OIC-Municipal Agrarian Reform Program Officer Daryl Yacapin were in action despite the danger posed by Corona Virus 19 (CoVid 19) in the province. They went house-to-house to personally distribute and deliver the Certificates of Land Ownership Award (CLOAs) to agrarian reform beneficiaries (ARBs) at their doorsteps.
A total of 22 ARBs from Dupax del Norte personally received their CLOA titles with a total area of 25.7719 hectares on May 7, 2021.
Aside from CLOA distribution, CARPO Bungubung conducted an orientation on Department's programs and projects that eventually increase their production and improve their living condition.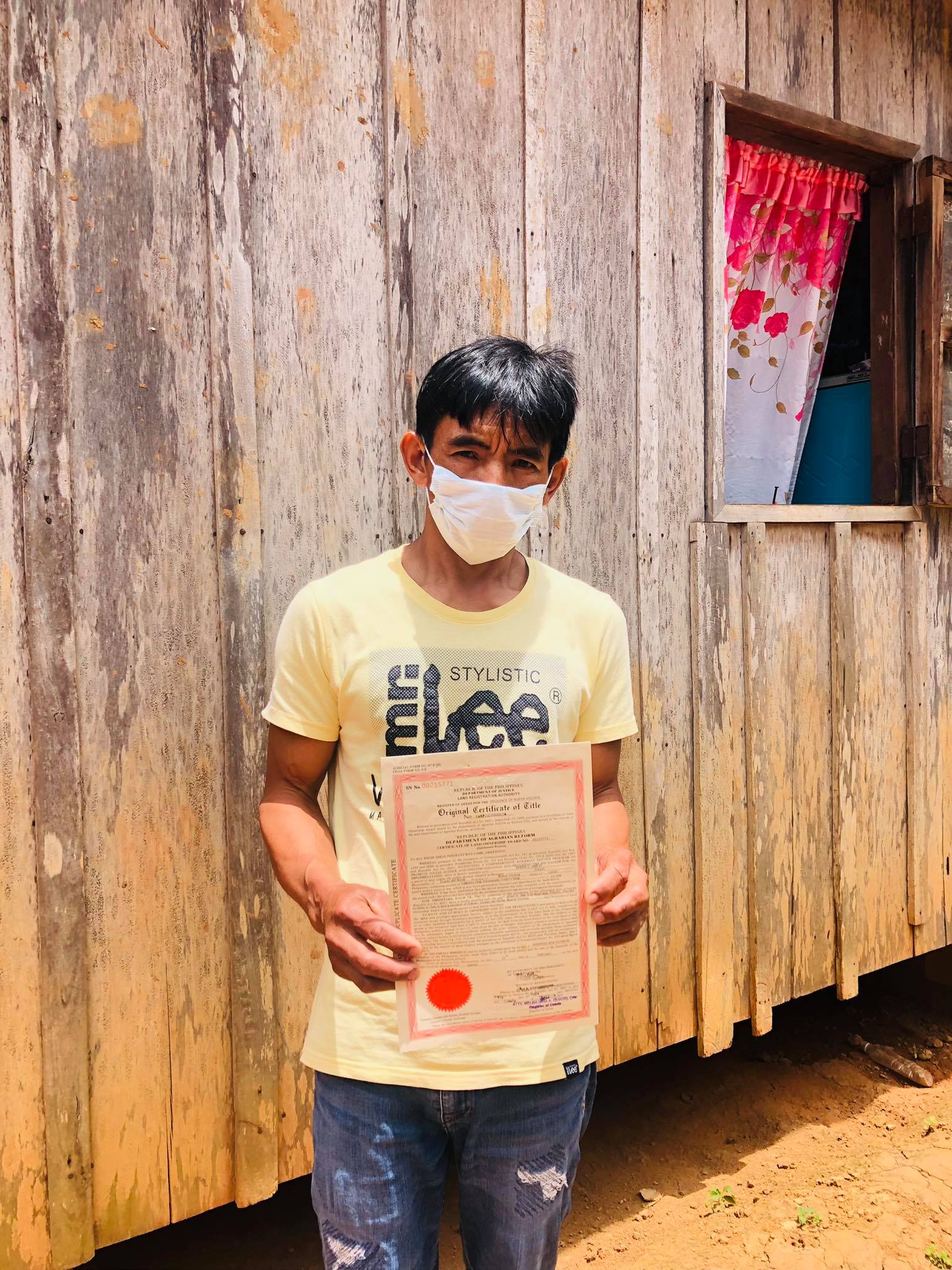 I encouraged you join and be a member of agrarian reform beneficiaries organization (ARBO) inorder to avail of the different support services provided by the Department of Agrarian Reform and other national government agencies (NGAs) Bungubung added.
Mr. Efren S. Sab-it, 43, one of the CLOA recipients thanked President Rodrigo Roa Duterte and Agrarian Reform Secretary John R. Castriciones, Regional Director Samuel S. Solomero and Provincial Agrarian Reform Program Officer II Dindi M. Tan as he finally received his CLOA title.
This Serbisyong "DAR to DOOR" CLOA Distribution in an initiative of Secretary Castriciones and anchored to President's directive to immediately distribute the CLOAs to landless farmers under the Comprehensive Agrarian Reform Program as mandated by law.