Capiz ARBS were installed in land formerly owned by Nemesio Tan after 2 decades of struggle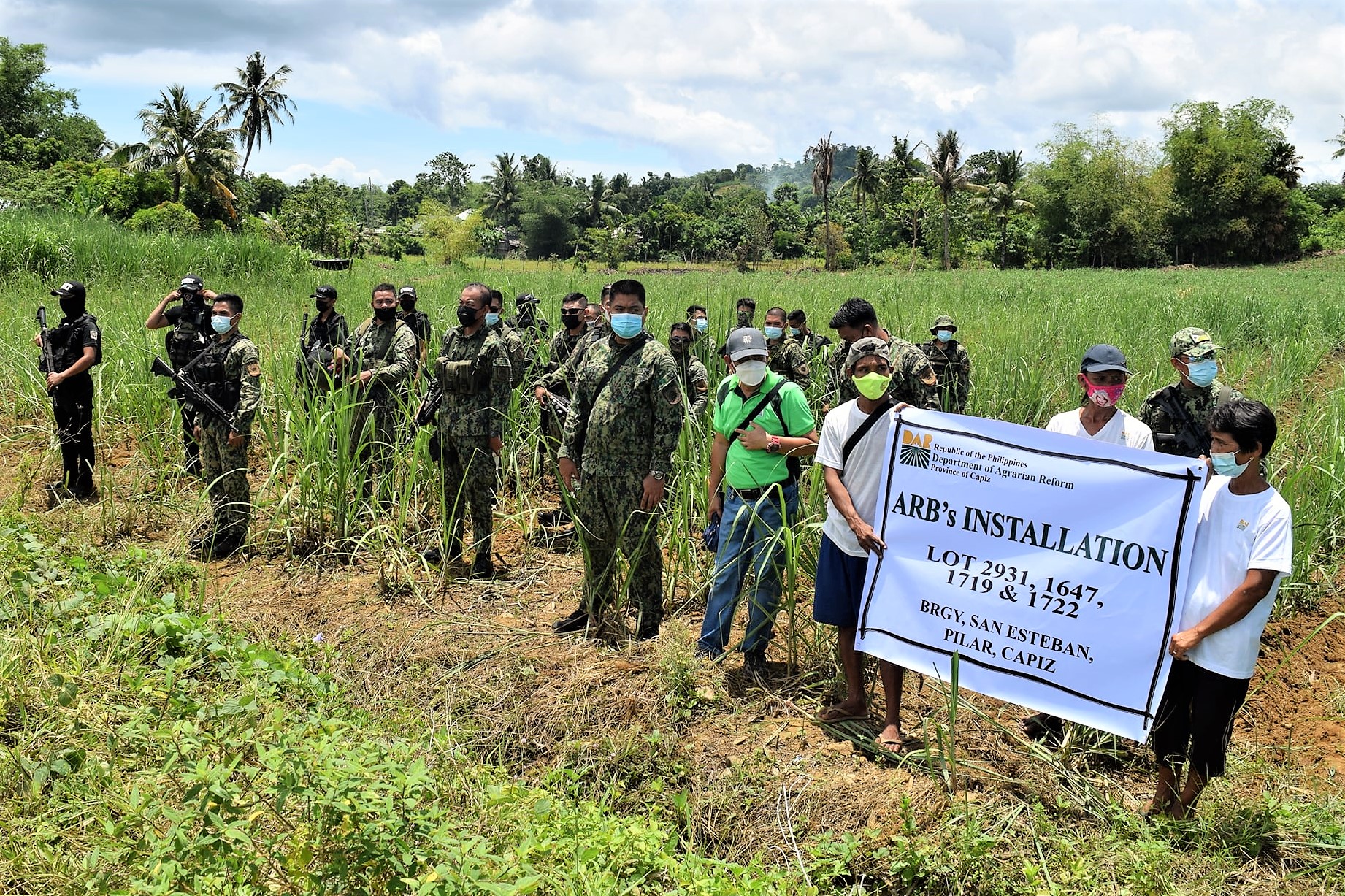 May 11, 2021 is a memorable day as agrarian reform beneficiaries (ARBs) were installed after more than twenty years of struggle and waiting to be installed in the 188.08 hectares of land formerly owned by the Nemesio Tan in Brgys. San Esteban and Dulangan in Pilar, and Brgy. Culilang in President Roxas, Capiz who will now till the land not as farm workers but as land owners.
This is consonance with the strong and urgent directive of DAR Secretary John R. Castriciones to install the ARBs in the subject landholding which was courageously implemented under the leadership of Regional Director Atty. Sheila B. Enciso. Assistant Regional Director Lucrecia S. Taberna, Provincial Agrarian Reform Program Officer II Anthony Arostique , PNP PCol. Jose Badilla, Jr. and PCol. Renante Matilano were at the forefront of the installation activities. Most importantly, the DAR Regional and Provincial Teams and the farmer beneficiaries showed bravery as they pursued to actually take possession of the land.
Farmer leader Ronald Arroyo expressed his gratitude saying, "We are more than happy! No words can actually describe how we feel today because finally we are installed in our own farm lots."
DAR Regional Director Atty. Sheila B. Enciso expressed her grateful appreciation to everyone who were instrumental towards the success of the agrarian mission that though there were risks involved, their fortitude and bravery to move forward is unwavering.