DAR TO DOOR SEASON AT DARPO GUIMARAS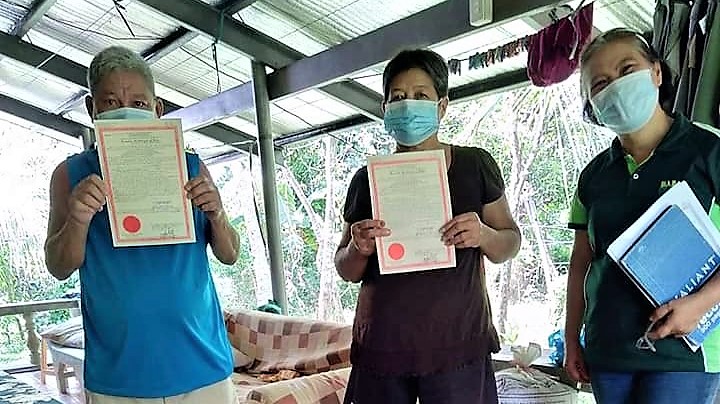 Keeping up with the mandate of massive CLOA distribution, DAR Guimaras has been on its right track in the past two weeks. It is therefore a good news for the first day of June, 2021 that the office was able to distribute 1,676 CLOAs to 1,351 Agrarian Reforn Beneficiares covering a total area of 1,502.2262 hectares across the province.
DAR Guimaras, led by PARPO II Manuel Velasco is hopeful that the CLOAs distributed will be the pillar of inspiration for these ARBs in the midst of this pandemic. It took more than just a call of duty for the personnel to accomplish the task, for they have braved through the threats of COVID 19 to ensure that everyone was safe the entire time.
The DAR to DOOR Program of the Department has indeed proved to touch the lives of the beneficiaries as they have personally felt the service and best intentions of the government has for them through the DAR.