DAVAO OCCIDENTAL ARBS GET INDEMNITY CHECKS FROM PCIC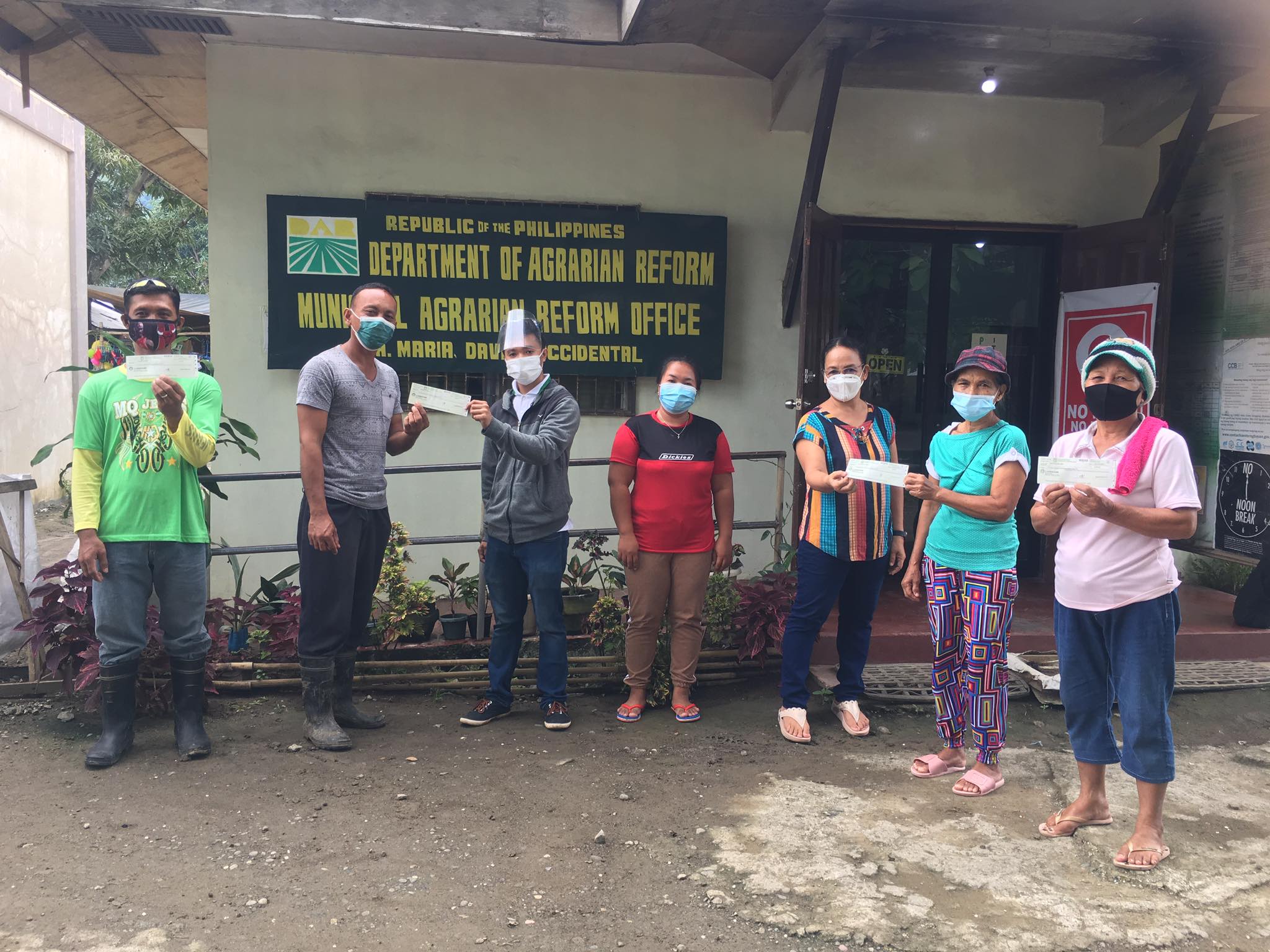 Sta.Maria, Davao Occidental. "Daghan kaayong salamat sa Department of Agrarian Reform (DAR)- Philippine Crop Insurance Corporation (PCIC) kay nakapalit nakog ipuli sa akong kanding nga namatay atong Pebrero" (thank you DAR & PCIC, I was able to replace the goat that died of disease last February) said Romulo Mendoza of barangay Cadaatan, municipality of Sta. Maria, this province. Mendoza proudly showed the newly procured goat to SARPT Celina Lambino of DAR Davao Occidental during her visit this week.
Mendoza is one of the four (4) Agrarian Reform Beneficiaries (ARBs) who received checks worth three thousand two hundred pesos (P3,200) each from PCIC's Cyril James Lusica last May 24, 2021. "Tinood jud diay ang insurance sa DAR ug PCIC (DAR-PCIC insurance is a real deal) Mendoza further added while smiling. (EGeyrozaga, PIO)
According to OIC-PARPO II Rameses Lomongo of DAR Provincial Office of Davao Occidental, the DAR is always relentless in its campaign for ARBs to enroll their crops & livestock with PCIC pursuant to the DAR-PCIC Memorandum Circular No. 4 series of 2021. This program aims to "lessen the impact & transfer the risk brought about by agricultural losses due to pest, disease infestation & weather shocks due to climate change & other natural calamities". He further said that all municipal offices are mandated to assist in every step of the way to have the ARBs' crops & livestock enrolled in this program.
SARPT Lambino said more claims were filed with the local PCIC office for crop indemnity due to damages caused by flashfloods.