73 DAR Calabarzon personnel sworn in to help intensify agrarian reform implementation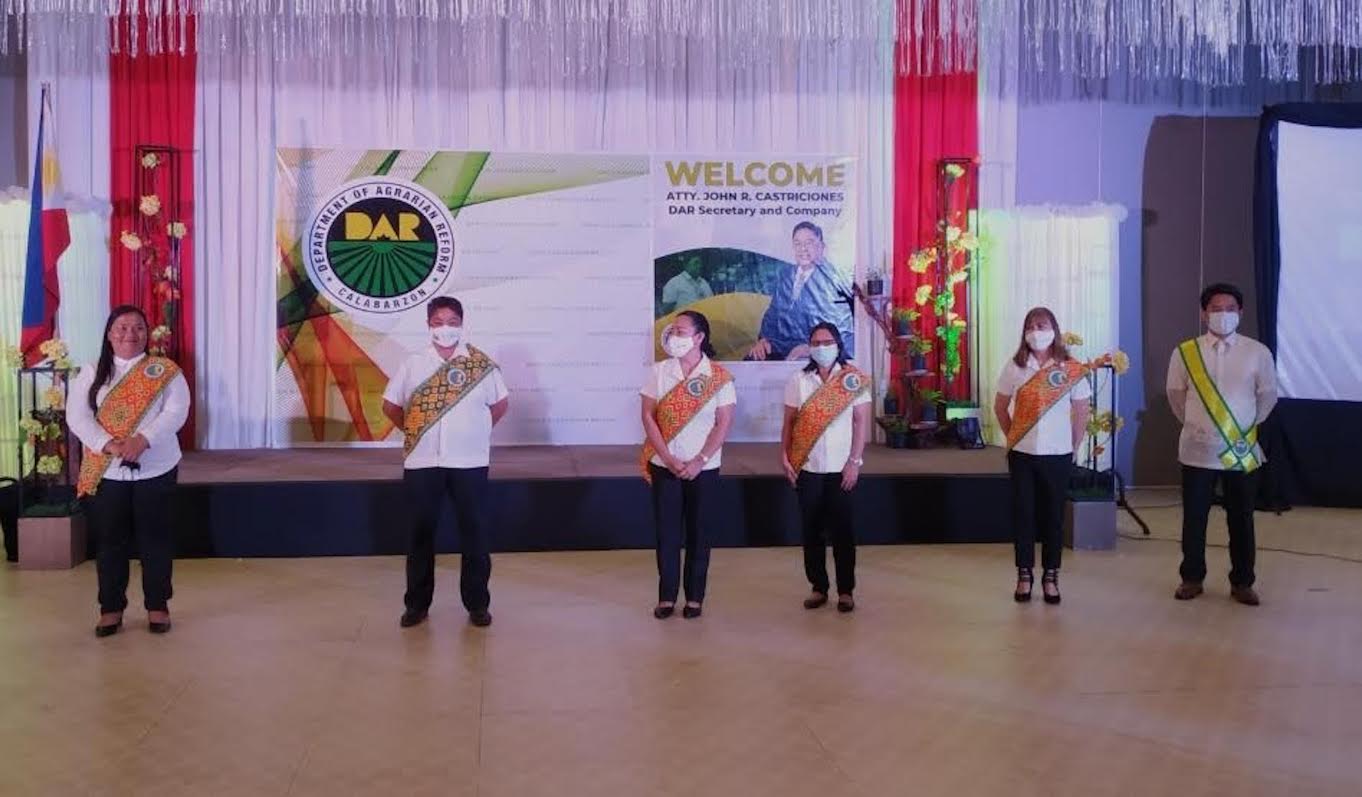 Lucena City, June 8, 2021 - "I have a marching order to all the Department of Agrarian Reform (DAR) regional directors to distribute all undistributed agricultural lands. And I challenge all the personnel, especially you who are newly appointed to help us in achieving this objective," thus said DAR Secretary Brother John Castriciones to the 73 DAR newly-appointed employees who took their oath before him.
Brother John earlier signed their appointment papers on June 3, 2021, as he assured the other DAR personnel that he would go around the country to supervise the appointment and evaluation of all applicants.
"You were given new positions to help us in implementing our mandate. We will intensify our services to boost the lives of the agrarian reform beneficiaries (ARBs)," he said.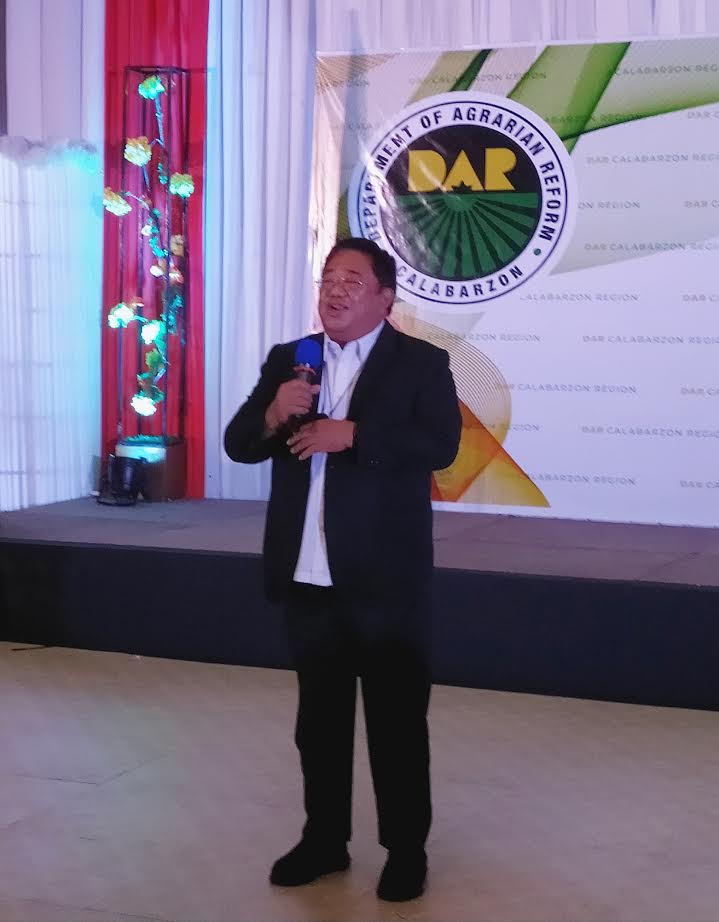 Castriciones advised them that they should do their best because that is the real essence of success. We succeed in life when we truly serve the public and the people.
Support Services Office Undersecretary Emily Padilla said that they should always be accountable to their tasks and must put the farmers first in order to deliver social justice.
"I am very happy that our personnel who deserve to be promoted are finally recognized. Some of them are serving the government for years and it is only now that they are given the opportunity to climb up. Thanks to Brother John and Calabarzon Regional Director Rene Colocar for seeing your potentials," said Policy, Planning and Research Office Undersecretary Virginia Orogo.
DAR Regional Director Rene Colocar pointed out that the personnel are selected after passing the qualifications set by the governing law.
"We made sure that the newly-appointed personnel will help the DAR in bringing social justice to our ARBs" he said.
Also present during the oath-taking ceremony were Finance, Management, and Administrative Office Undersecretary Lucius Jun Jun Malsi, Special Concerns Office Undersecretary Carim Panumpang and other top officials of the department.