Two ARBOs in Antique receive P1M each livelihood grant
The Barbaza Farmers Irrigators Association Inc. (BFIA) in Binangbang Centro, Barbaza and Tigmamale Agrarian Reform Cooperative (TARC), in Tigmamale, Valderrama, two of the DAR-assisted organization in Antique received a total of Php 2 Million worth of livelihood assistance from the Department of Labor and Employment-Antique under the Integrated Livelihood Program (DOLE-ILP) in a turn-over ceremony held on July 16, 2021 at San Jose, Antique.
Through the collaborative effort by DOLE and DAR, the Kabuhayan Enhancement project will benefit 51 direct beneficiaries from TARC and 55 direct beneficiaries from BFIA all of them agrarian reform beneficiaries.
The financial grant will be used to finance the identified projects based on the approved project proposals.
For TARC, the member beneficiaries will be provided of Peanut Sheller as Common Service Facility and will receive each small farm inputs in the form of Knapsack Sprayer and the rest will finance each identified enterprise in the form of selling of fertilizer, and Peanut Trading.
While for BFIA, the grant will be used to finance the existing selling of farm inputs such as insecticides, pesticides, herbicides, and a Hog and Poultry Supply Trading with beneficiaries to derive from direct profit.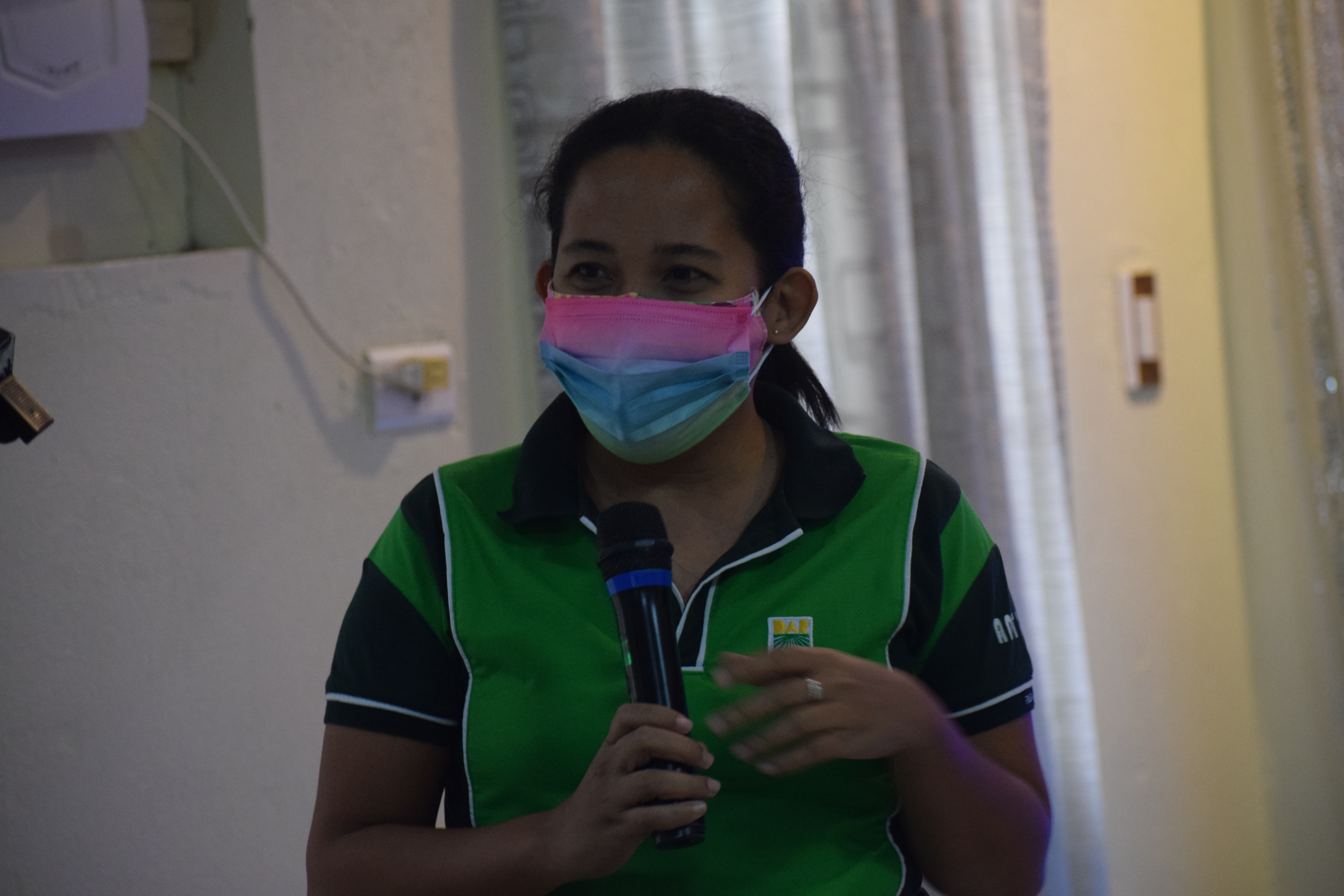 According to OIC-CARPO Geralyn E. Cañas of ARBDSP Division, the DAR is committed in helping the agrarian reform beneficiaries and their organization in whatever form towards rural development.
"The surging Covid-19 pandemic put a temporary lull for our ARBO's enterprise and is not easy to operate as a cooperative or organization. Amidst these challenging times, we choose to remain positive and we have witness today the goodness that immortalizes itself through this Php2 Million grant from DOLE," she further said.
She then emphasized the importance of complying necessary requirements to accrediting agencies in order to move forward and avail opportunities that may come in the future.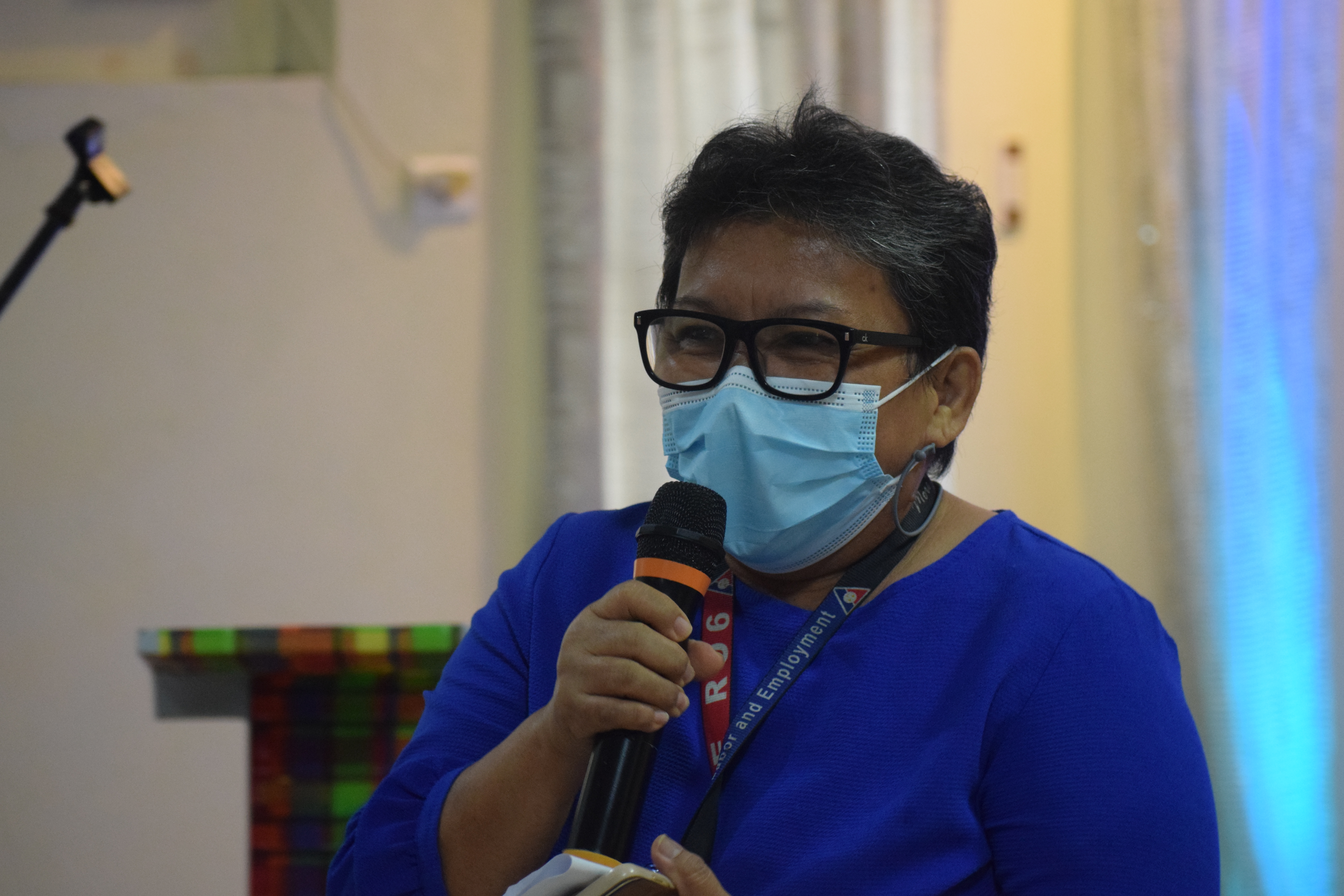 DOLE Antique Field Office Head Carmela M. Abellar is pleased that the development project will bring livelihood to agrarian reform beneficiaries as well as a source of revenue for communities.
With this, prior to the awarding of the grant, the DOLE conducted an Orientation on Accreditation of Co-Partner, DILP and Project Identification. It was a successful activity attended by 10 ARBOs duly represented by their BOD Chairman and manager respectively.
During the awarding, TARC's Manager Nena Laude expressed gratitude to DOLE and DAR for their convergence initiatives and unceasing support which made the cash grant possible.
Likewise, Michelle Alagao, Bookkeeper from BFIA, assured both agencies that their association will be actively involved in the project to ensure its long-term viability and profitability.
Both women said their gratitude to the DAR through the leadership of PARPO II Florentino D. Siladan and PARPO I Ludimer A. Capague. Also present during the awarding, was OIC- CAO Rhoda Bernadette Castillon, along with the ARBDSP staff and representatives from DARMO Valderrama and Sibalom.
According to Ms. Virginia S. Misajon, DILEEP Focal Person, DAR and DOLE will continue to support the ARBOs and monitor their development and in return, the farmer beneficiaries must ensure the sustainability of the projects they have been granted.
The Department of Agrarian Reform believes the agrarian reform beneficiaries deserve a better quality of life.