Napapigsa a Panagkikinnamayet ti DAR-DA-PCIC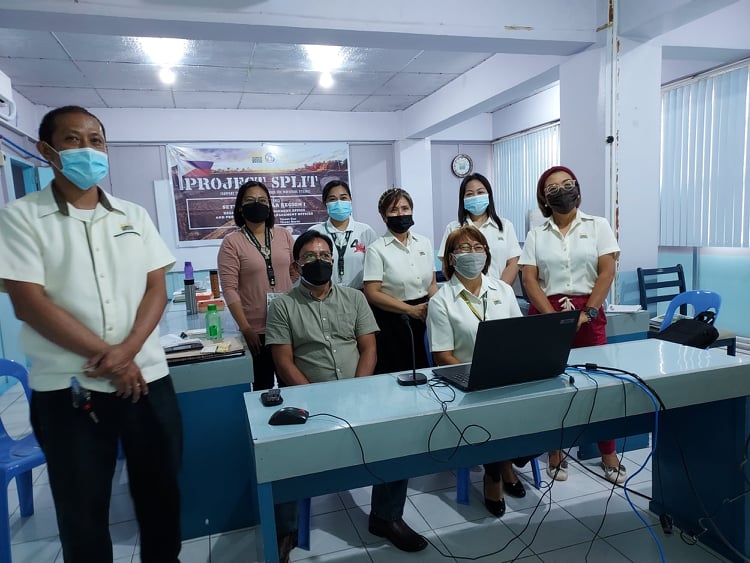 Naaramid ti Strategizing Session ti Departamento ti Agrarian Reform (DAR) – Departamento ti Agriculture (DA) – Philippine Crop Insurance Corporation (PCIC) tapno pagpapatangan ti pakaseknan ti Agrarian Reform Beneficiaries (ARBs) panggep ti Registry System of Basic Sectors in Agriculture (RSBA), ken seguro ti panagtalon tapno nasaysayaat ti pannakatulong dagiti mannalon. Naaramid daytoy idi Agosto 31, 2021 ngem virtual kadagiti probprobinsya kas panangsurot dagiti pagannurotan ita tiempo ti pandemay a Covid 19.
Naipalawlawag kadagiti timmabuno ti session a dagiti napili nga Agrarian Reform Beneficiaries Organizations (ARBOs), Chief Agrarian Reform Program Officers (CARPOs) ti Agrarian Reform Beneficiaries Development and Support Program (ARBDSP) ti region ken dagiti probprobinysa ti region 1, ken dagiti Agricultural Insurance Program Focal Persons dagiti nainayon a baro pagannurotan ti RSBA ken dagiti kasapulan nga maamoan ti seguro ti panangtalon. Naikkan pay amin a timmabuno ti gundaway a nagdamag kadagiti pakaseknan da aglalo ti seguro ken nasungbatan amin dagitoy.a
Ti RSBA ket isu ti pannakaummong ti data dagiti mananalon, makitaltalon ken mangngalap a kas koma ti araramidenda, masapulanda, ken dadduma pay a kasapulan a maamoan kadakuada. Dagiti ngarud amin a mannalon, makitaltalon ken mangngalap ket kasapulan nga agparehistroda ti RSBA tapno mairanod da kadagiti nadumaduma a tulong kas ti production input, tulong pinansyal, seguro ti panangtalon wenno panagkalap, ken dagiti dadduma pay a kasapulan ti inda panagtalon wenno panagkalap.
Ti seguro ti panagtalon, dakkel ti maitulong ti tiempo ti kalamidad a kas ti bagyo, layos, ipo-ipo, panagtikag dagiti dagdaga, panagbettak ti bulkan, peste, sakit dagiti mulmula. Dagiti mabalin nga iparehistro tapno maikkan ti seguro isu ti pagay, mais ken dadduma pay a maimulmula, dinngoen, ususaren ti panagtalon, ken ti Agricultural Producers Protection Plan a para kadagiti mannalon ken mangngalap no adda napasamak kanyada a kas ti pannakatay gapu ti aksidente, kalamidad, pannakapapatay ken pannakatambang.
Ngem dagiti mannalon wenno mangngalap kasapulan nga agrehistro da ti RSBA tapno makaalada ti seguro ti panagtalon wenno panagkalap.
Ni Regional Manager 2 Raul Servito ti nangilawlawag ti akem ti PCIC ken ti seguro nga ited ti ahensya; ni Ms. Lea Agpawa, ti PCIC La Union inlawlawag na ti seguro ken dagiti kasapulan tapno makaala ti seguro ken ni Ms Lea Coloma, ti DA inlawlawag na tay nainayon a baro a pagannurotan ti RSBA. Manamnama a babaen ti daytoy a session, maguyugoy dagiti ARBs nga agrehistro ti RSBA ken mangala ti seguro ti panagtalon tapno makatulong kanyada iti tiempo ti didigra.
Datoy a ganwat a panagtipon ti tallo nga ahensya para ti pagsayaatan dagiti mannalon ket maysa nga aramid a kasapulan nga agtultuloy. Ti sirmata ken aramid da ket para ti pagsayaatan dagiti mannalon a pakairamanan dagiti ARBs.