DAR turns over bridge, land titles and farm machines to farmer-beneficiaries in Nueva Vizcaya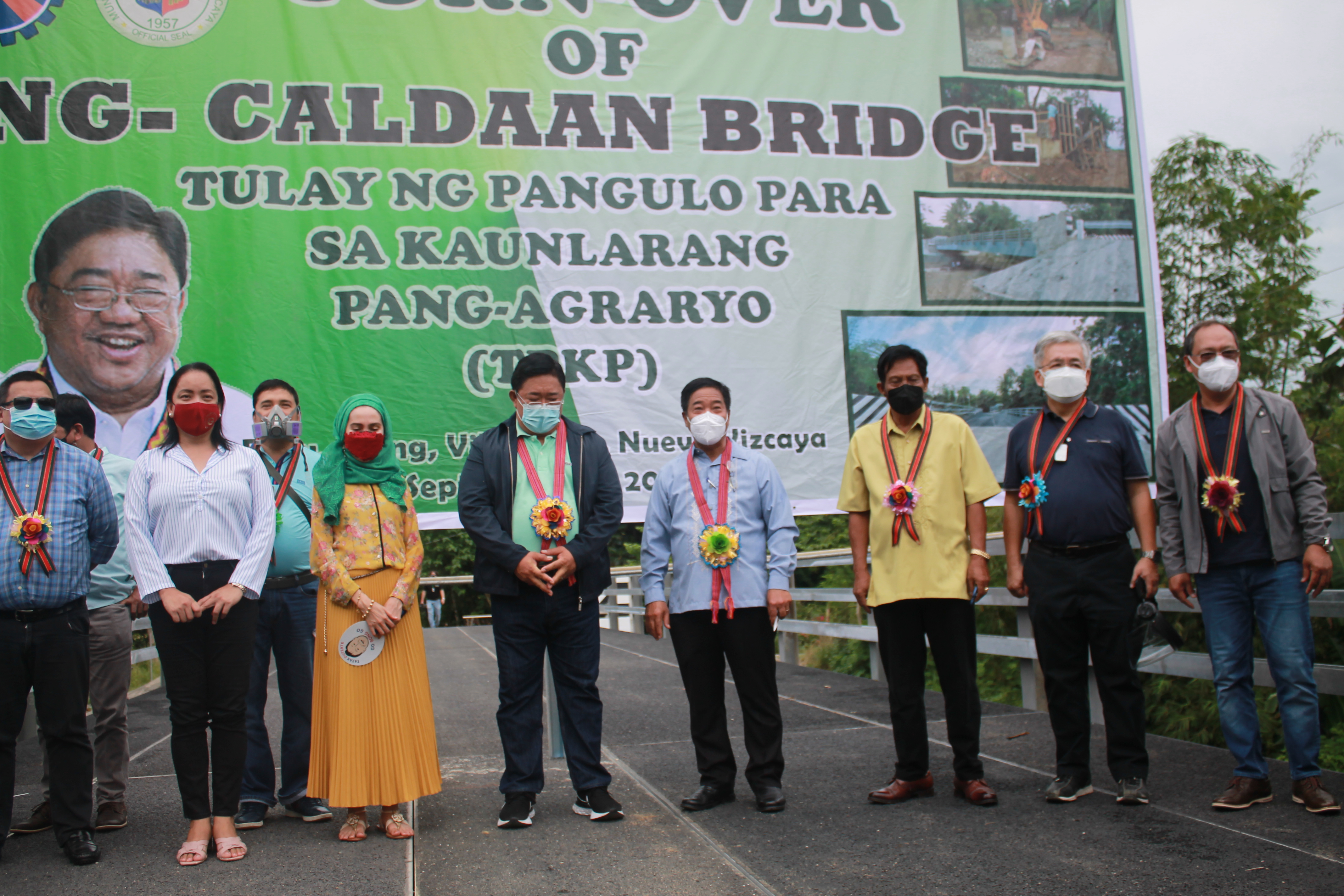 NUEVA VIZCAYA –On a momentous event, during the Golden Anniversary Celebration of the Department of Agrarian Reform as a government agency, Agrarian Reform Secretary John R. Castriciones and his deputies together withVice Governor Jose "Tam-an" Tomas, Sr., Regional Director Samuel S. Solomero and Provincial Agrarian Reform Program Officer II Dindi M. Tan led the Turn Over Ceremony of Ibung-Caldaan double-lane steel universal bridge amounting to Php 51.2 Million to the Municipal Government of Villaverde through Mayor Ronelie Valtoribio on September 10, 2021 at barangay Ibung, Villaverde, Nueva Vizcaya.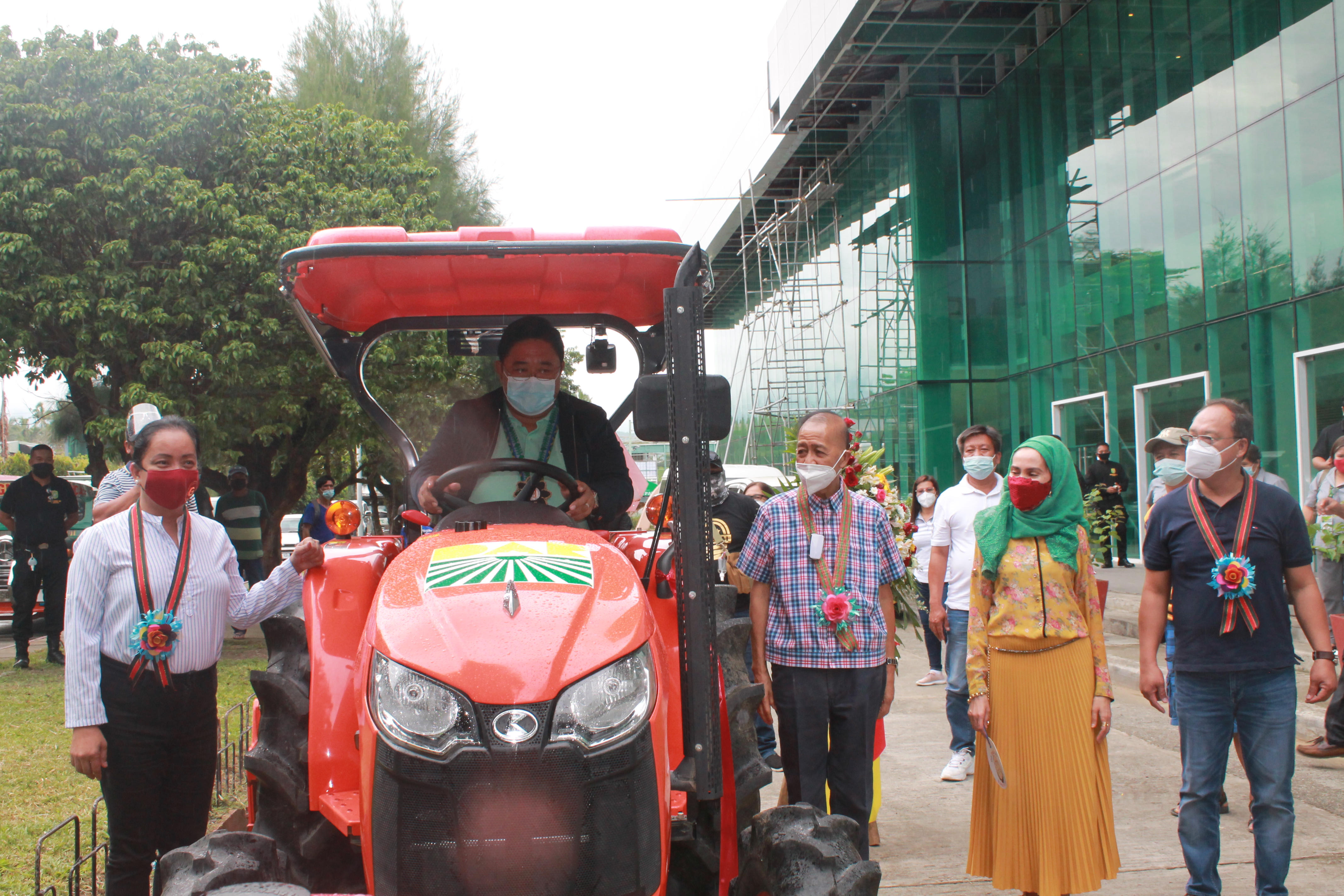 The said bridge dubbed as " Tulay ng Pangulo para sa Kaunlarang Pang-Agrayo" was constructed on January 16, 2021 and completed on July 20, 2021 by the Department of Public Works and Highways (DPWH).
Meanwhile, a total of Php1.6 Million of Farm Machineries and Equipment (FMEs) under Climate Resilient Farm Productivity Support (CRFPS) Project was distributed to the agrarian reform beneficiaries organizations namely: Barangay Paitan Farmers Association, Inc of Bayombong, Nueva Vizcaya received 1 unit of 4 wheel-drive tractor, Villaros Upland Farmers Association, received 2 units of Power Tiller with Rotary Cultivator, 2 units of Water Pump 2x2 Diesel Engine, 2 units of Power Sprayer with 5HP Gasoline, 2 units of Knapsack Sprayer (Dual) and 2 units of Grass Cutter 4 Stroke.
At the same time, Lumannap-Aurora Irrigators Association received 1 unit of Hand tractor Complete set, 1 unit of water pump 4x4 (couples), 2 units of Grass Cutter, and 2 units of knapsack sprayer (dual).
While the I-wak Ancestral Domain Development Association received 1 unit Power Tiller with complete accessories (5-6), 1 unit of Power Tiller with complete accessories (7- 8Hp), 1 unit Water Pump 4x4 Couples, 6 units Knapsack Sprayer (Dual), 2 units Grass Cutters and 1 unit Power Sprayer with 100-meter hose (10HPdiesel).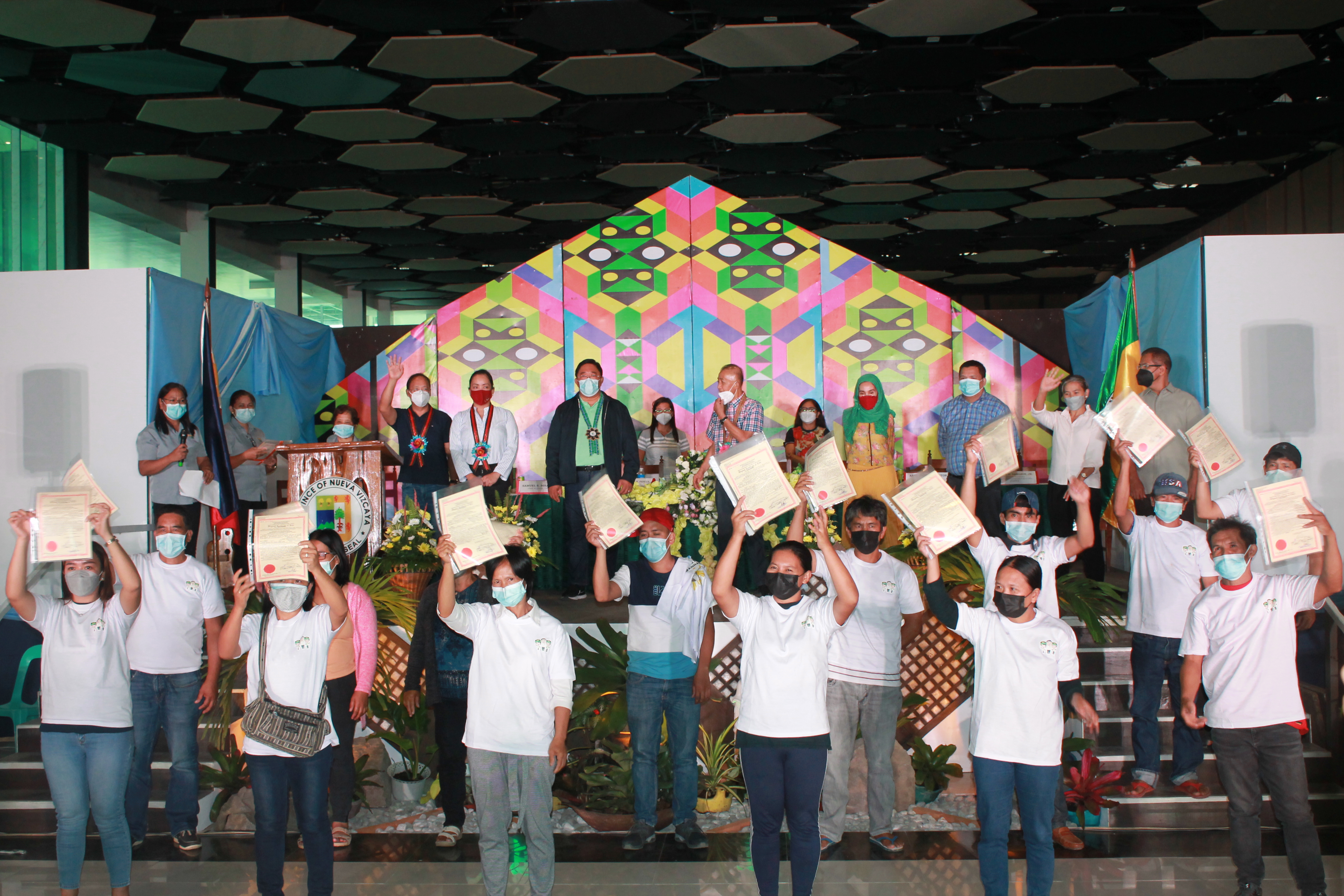 Simultaneously, Secretary Castriciones also spearheaded the distribution of Certificates of Land Ownership Award (CLOAs) to 150 agrarian reform beneficiaries (ARBs) in the municipalities of Kasibu and Dupax del Norte covering a total area of 230.8821 hectares of agricultural lands.
The activity was made possible through the presence of Governor Carlos Padilla, Undersecretary Ranibai Dilangalen, Assistant Secretaries Ubaldo Sadiarin, Jr. and Joey Sumatra, Public Assistance Management and Relations Service (PAMRS) Cleon Chester Chavez, Atty. Jason Collado, Assistant Regional Director for Admin Estrelita V. Go, PARPO II Dindi Tan, Board Members, Philippine National Police, DARCO, DARRO and DARPO staff and agrarian reform beneficiaries.