Under EPAHP: Agrarian organizations continue to supply farm produce to jails, hospital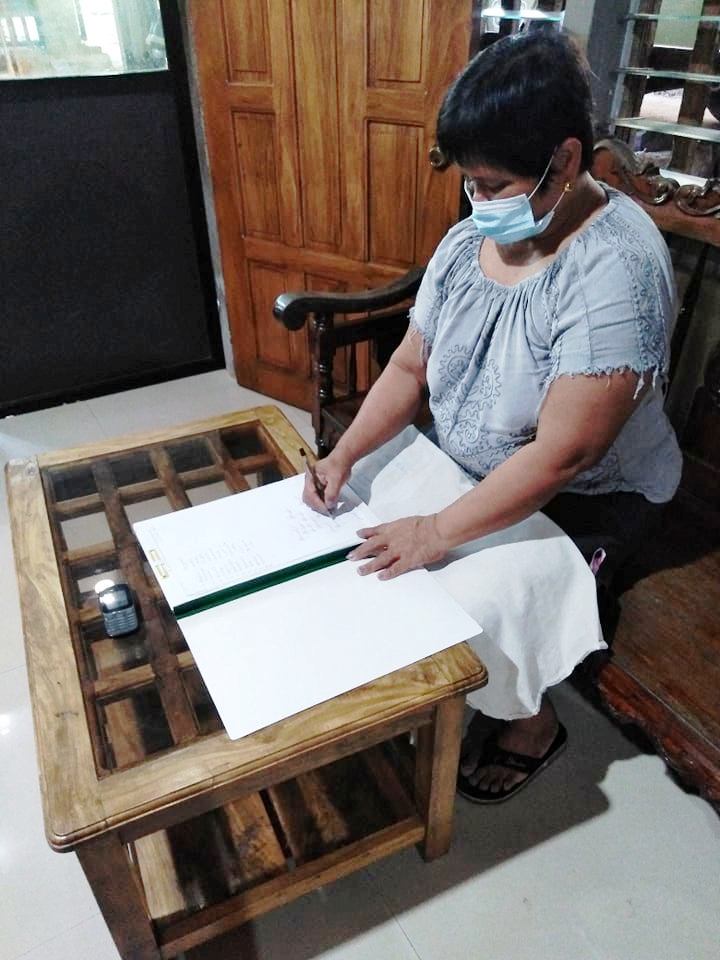 Three agrarian reform beneficiaries' organizations (ARBOs) in Surigao del Norte recently forged marketing contracts with government institutions under the Enhanced Partnership Against Hunger and Poverty (EPAHP) project through the provincial office of the Department of Agrarian Reform in Surigao del Norte (DAR-SDN).
The San Pedro Agrarian Reform Beneficiaries Cooperative (SPARBECO) in Alegria renewed its marketing contract with the Caraga Regional Hospital (CRH) last April 16, 2021. Under the contract, SPARBECO will supply the hospital with 10 sacks of well-milled rice every week for one year.
"We are just so happy that Caraga Regional Hospital renewed their agreement with us. Their continued patronage of our milled rice meant that we have a sure additional income for our farmer-members and the cooperative as a whole" said Mrs. Dionesia M. Gonzales of SPARBECO.
Meanwhile, last April 23, 2021 the Mabini Agrarian Reform Beneficiaries Cooperative (MABARBECO) of Surigao City forged a deal with the provincial office of Bureau of Jail Management and Penology in Surigao del Norte for the former to supply the latter assorted vegetables for a period of one year.
"The agreement came at the right time. With the pandemic still disturbing our normal lives, we don't have to worry anymore where to sell our farm produce because we have a ready market" said a delighted Resituto B. Tenazas, Jr., the chairperson of MABARBECO.
Also on April 23, 2021, the Villaflor Agrarian Reform Beneficiaries Association (VARBA) in Gigaquit signed a one year contract with the Bureau of Jail Management and Penology Surigao City office to source food from farmer beneficiaries and supply their facility with assorted vegetables also.
"We thank the management of DAR Surigao Norte for providing us this opportunity even if our organization is still very young. This contract served as opportunity and challenge for us to apply all the skills and learnings that we have acquired from our Farm Business School" said an overwhelmed Jenita P. Larong, VARBA chairperson.
"These marketing agreements with the ARBOS and the institutional buyers will definitely help our agrarian farmers by boosting their household incomes while at the same time improving the provision of food in our detention centers and hospital" underscored Maria Elizabeth L. de Guzman, the Provincial Agrarian Reform Program Officer of DAR-SDN.
Under EPAHP, the DAR aimed to partner with different government agencies to provide assistance to its assisted agrarian organizations and farmer beneficiaries through direct market linkages and access to programs and funding.
-Daryll Tumbaga, PIO Surigao del Norte