Antique ARBOs receive P3M financial livelihood grant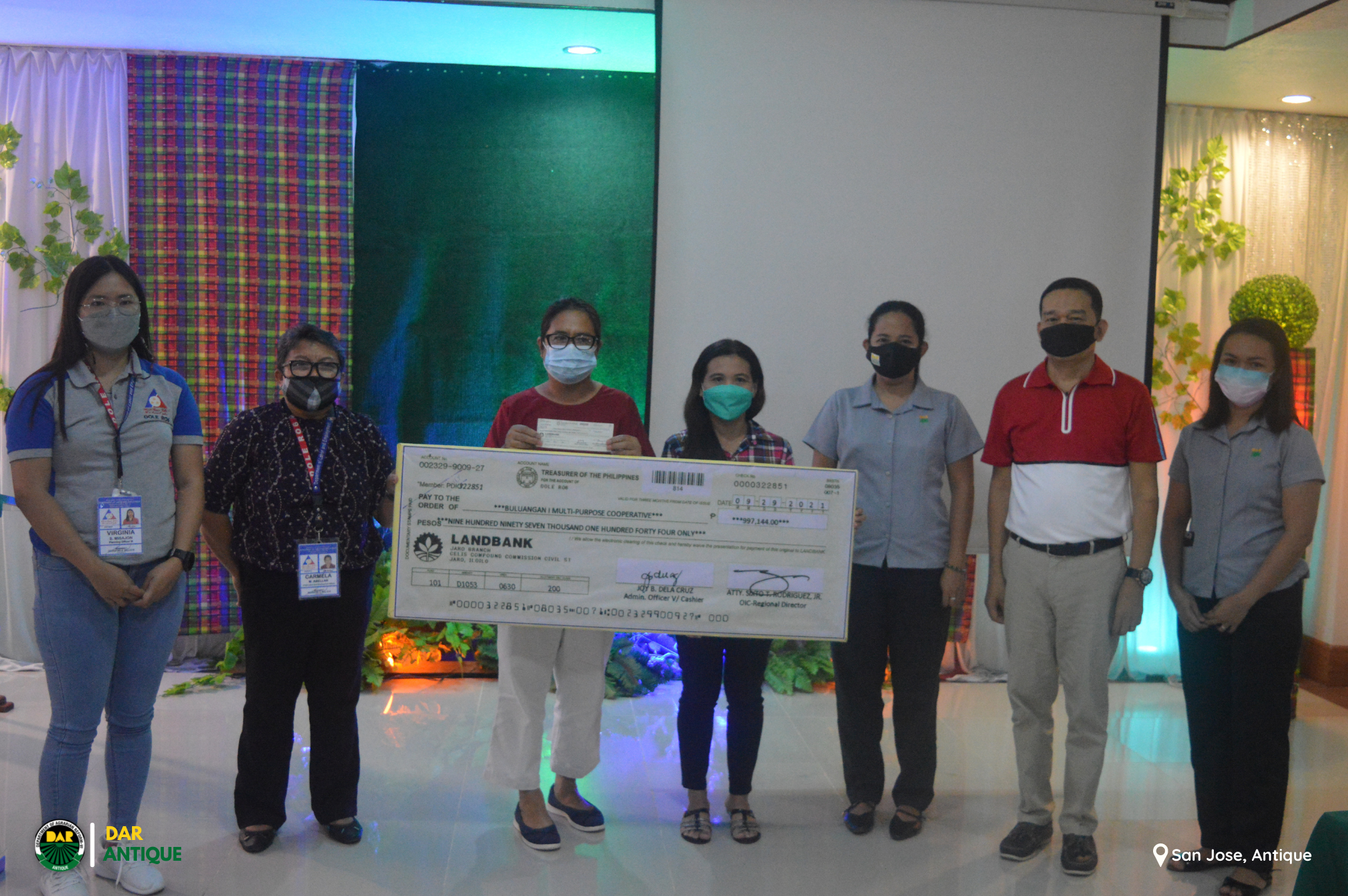 With the goal of building sustainable livelihood for the Agrarian Reform Beneficiaries Organizations (ARBOs), the Department of Agrarian Reform (DAR) Antique has teamed with the Department of Labor and Employment (DOLE) through the DOLE Integrated Livelihood and Emergency Program (ILEP).
Three ARBOs namely Buluangan I Multi-Purpose Cooperative (B1 MPC), Esparar Multi-Purpose Cooperative (EMPC), and Sta. Ana-San Joaquin Agrarian Reform Cooperative (SASJ AR Coop) have received a financial grant with a total worth of P3M for their chosen livelihood project in the recently releasing of checks to accredited co-partners by the DOLE-ILEP, November 17, 2021 at San Jose, Antique.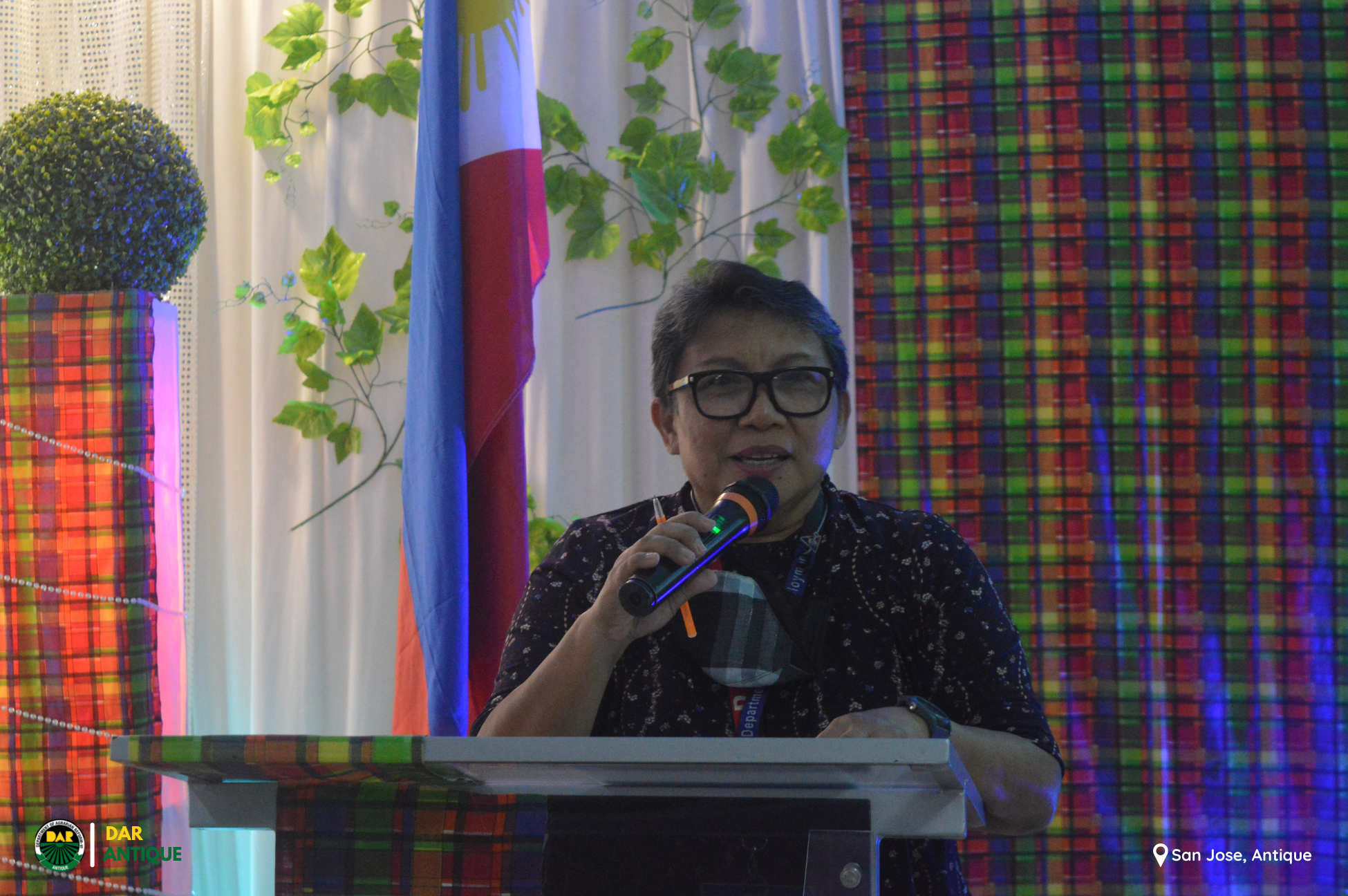 According to DOLE Antique Head Carmella M. Abellar one of their purposes in assisting the ARBOs is to promote the flourishing cooperatives' enterprises and their local products that in time will generate local employment.
The financial grant will be used to finance the identified projects of the ARBOs based on their approved project proposals. B1 MPC in Valderrama, project is the Enhancement of Banana Production, Processing and Trading Project, Enhancement of Food Processing Enterprise for EMPC in Barbaza, and Copra & Rice Trading Project for SASJ AR Coop in Pandan, worth P1M each project.
On his message, PARPO II Florentino D. Siladan reminded the beneficiaries to take good care and grow the capital given to them. "The responsibility lies to the key leaders of the organization to sustain and enrich the financial grant because once cooperatives thrive, the community also thrives," Siladan added.
For his part, PARPO I Ludimer A. Capague, extends the DAR management's gratitude for the strong and continual partnership with the DOLE. "This is the biggest single amount received by our ARBOs and this will ensure economic prosperity to the communities," Capague said.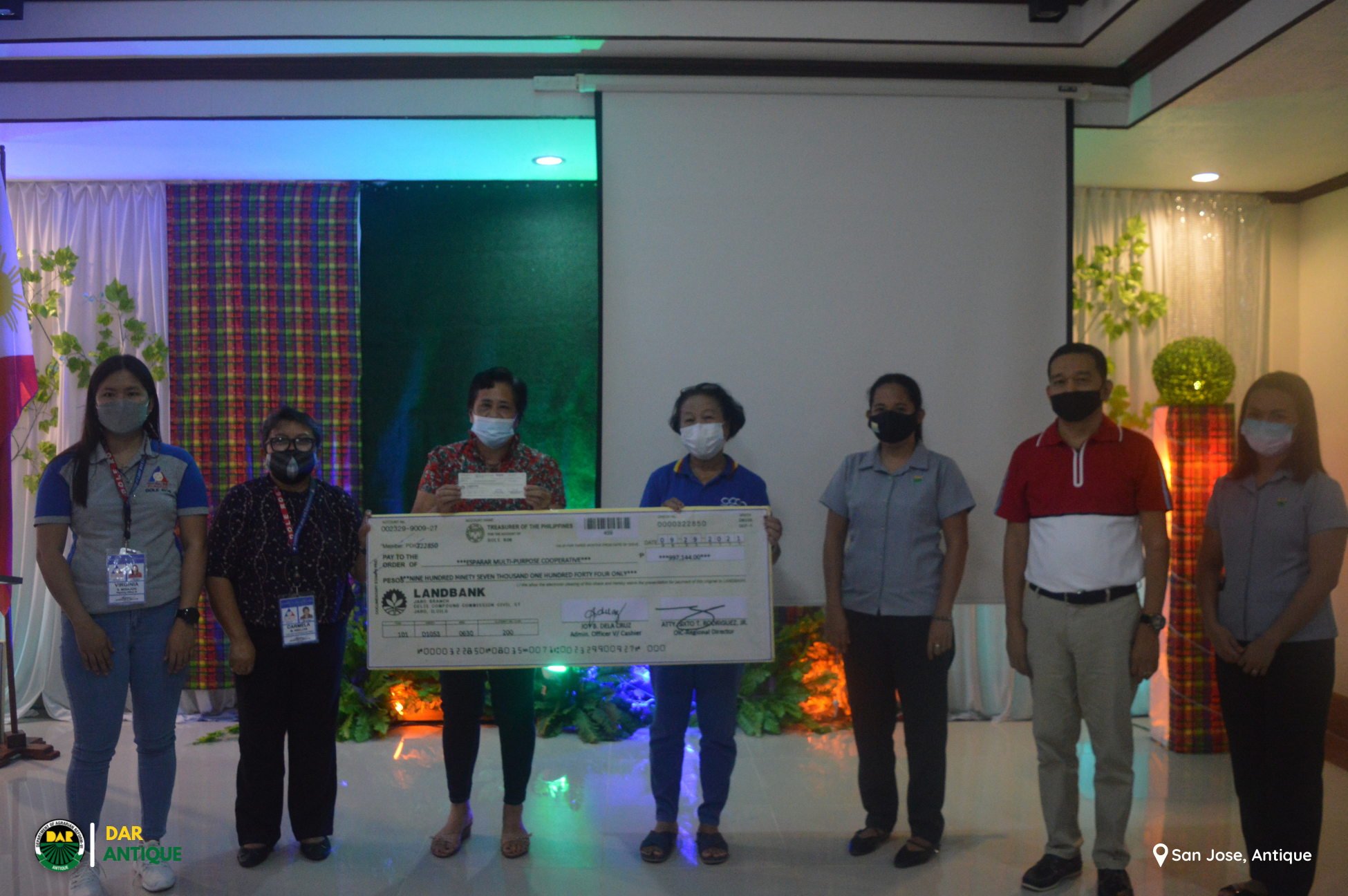 On May and July of this year, DOLE together with DAR conducted an orientation on DILP and project identification and consultation with the cooperative beneficiaries participated by the Chairpersons and Managers as a prerequisite for the grant to be awarded.
Based on the data given, a total of One Hundred Fifty Three (153) farmer beneficiaries and cooperative members will benefit from the said livelihood projects.