DAR turns over Php10.58-M agri projects, inspects Php86-M housing project in Pangasinan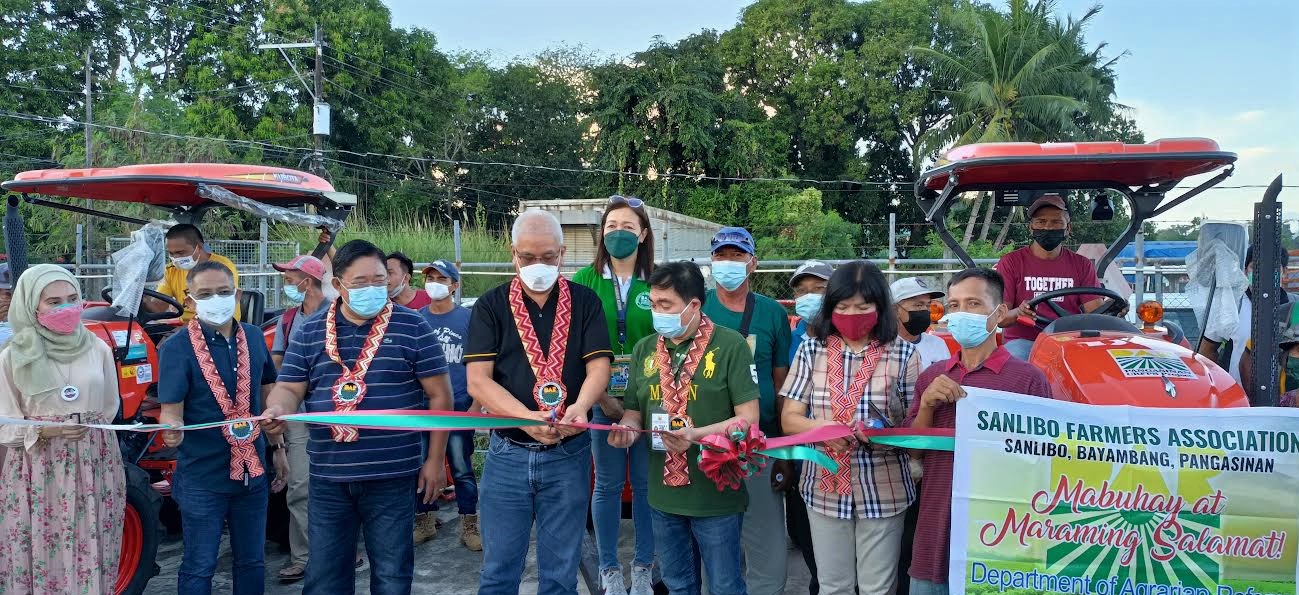 In its effort to give farmers decent lives, the Department of Agrarian Reform (DAR) in the province of Pangasinan turned over on Tuesday, November 23, 2021, Php10.58-million worth of support services packages to agrarian reform beneficiaries (ARBs) and likewise inspected the Php 86-million housing projects for them in the said province.
DAR Secretary Bernie Cruz led the distribution of various farm machinery and equipment, with a total cost of Php9.119-million, and various farm inputs, worth Php1.458-million, to 610 ARBs belonging to 17 ARB organizations (ARBOs) from the towns of Agno, Aguilar, Alaminos City, Balungao, Bani, Bautista, Bayambang, Dasol, San Carlos, San Jacinto, Sison, Sta. Barbara, Umingan, Urbiztondo, and Villasis.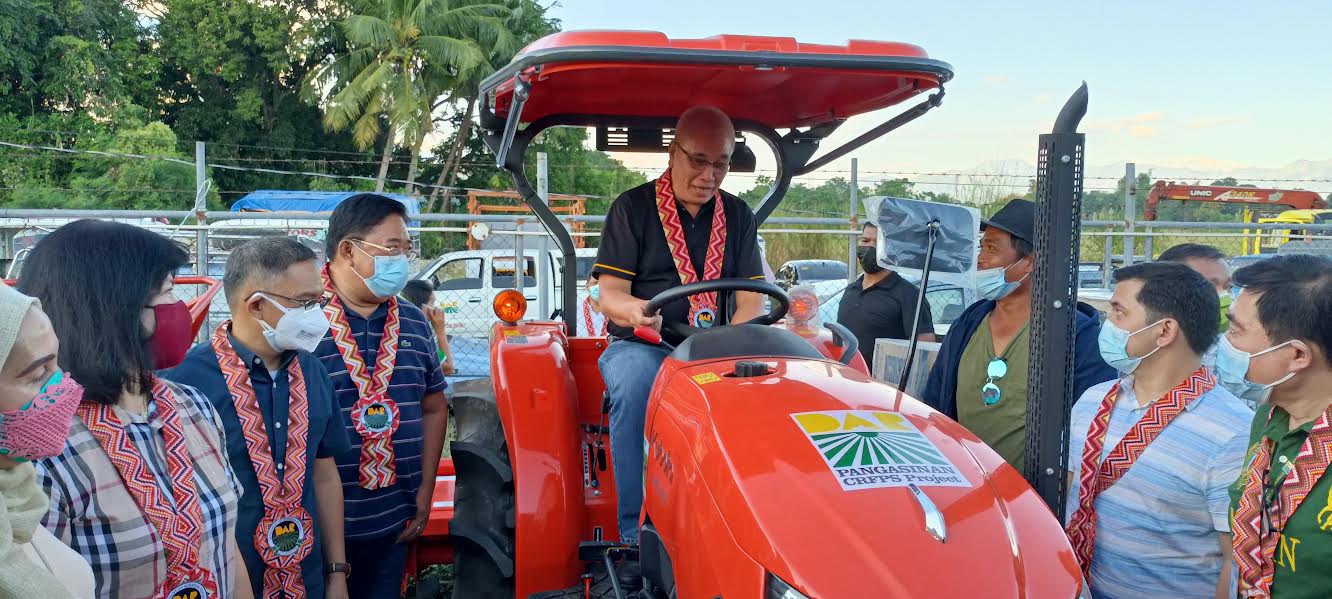 Cruz said apart from land distribution and delivery of agrarian justice, the DAR is also mandated to provide support services to improve the economic lives of the ARBs and the ARBOs.
"These support interventions are part of a continuing activity of the department to boost the livelihood of our ARBs, thus an improvement in their farm income, " he said.
Cruz emphasized that the farmers being the country's front liners in providing food security deserve to be dignified and this, he said could be realized through the government's support.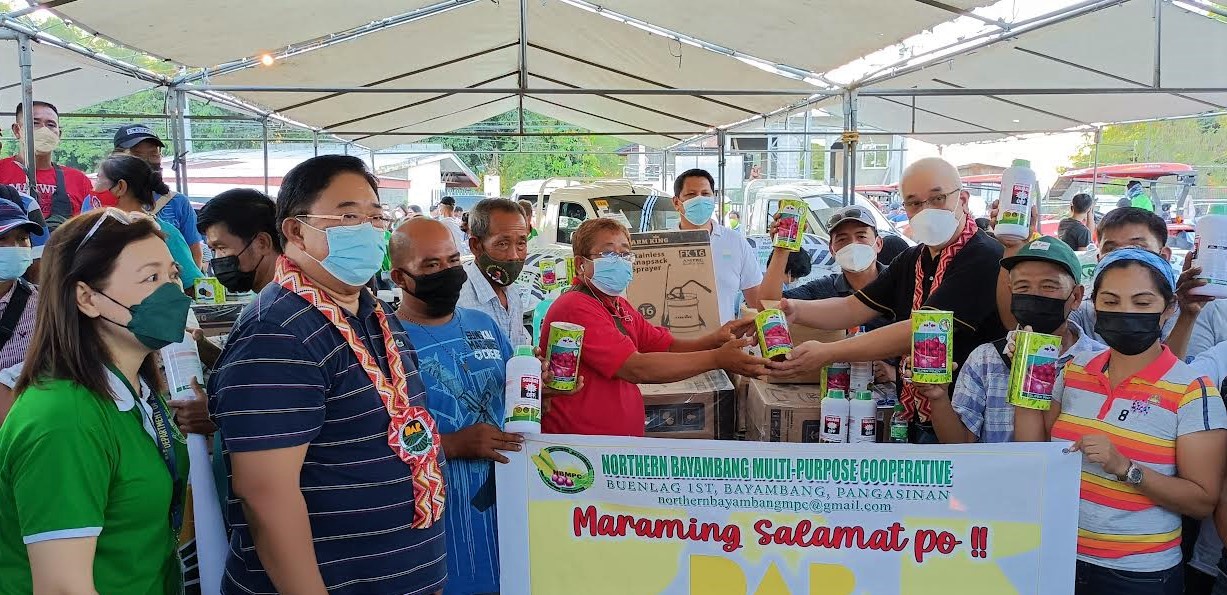 The support services projects include five (5) units of 4-WD farm tractors, two (2) units of pick up trucks, five (5) units of hand tractors, five (5) units of engine pumps, two (2) units of motorcycles with kolong-kolong, 610 units of knapsack sprayers, and various farm inputs composed of hundreds of bags and sacks of fertilizers, herbicides, insecticides, and farm seeds.
Former DAR Secretary Bro. John Castriciones attended the ceremonial turn-over to witness the jubilant ARBs receiving the projects that would make their farms productive.
"Take good care of the blessings you received from the government. They are your tools to enrich the lands you receive from the department," Bro. John said.
The support services packages are implemented under the DAR's Climate Resilient Farm Productivity Support Project (CRFPSP) and Linking Smallholder Farmers to Markets and Microfinance (LinkSFarMM) program.
Prior to the turnover ceremony of the subprojects held in the municipality of San Manuel, the team of DAR also conducted a site inspection in Barangay Carayungan Sur, in the town of Umingan, where a 26,111 square meter lot for the agency's housing program for the ARBs is currently on-going.
Dubbed as Balai Farmers and Farmworkers Housing program, the site has a target of 184 housing units. Each unit costs P300,000, with a lot area of 75 sq. m., and is payable within 30 years.
This project is implemented through a partnership with the Department of Human Settlement and Urban Development, National Home Mortgage Finance Corporation, Bella Vita, and the local government of Umingan.