DAR celebrates the life of former chief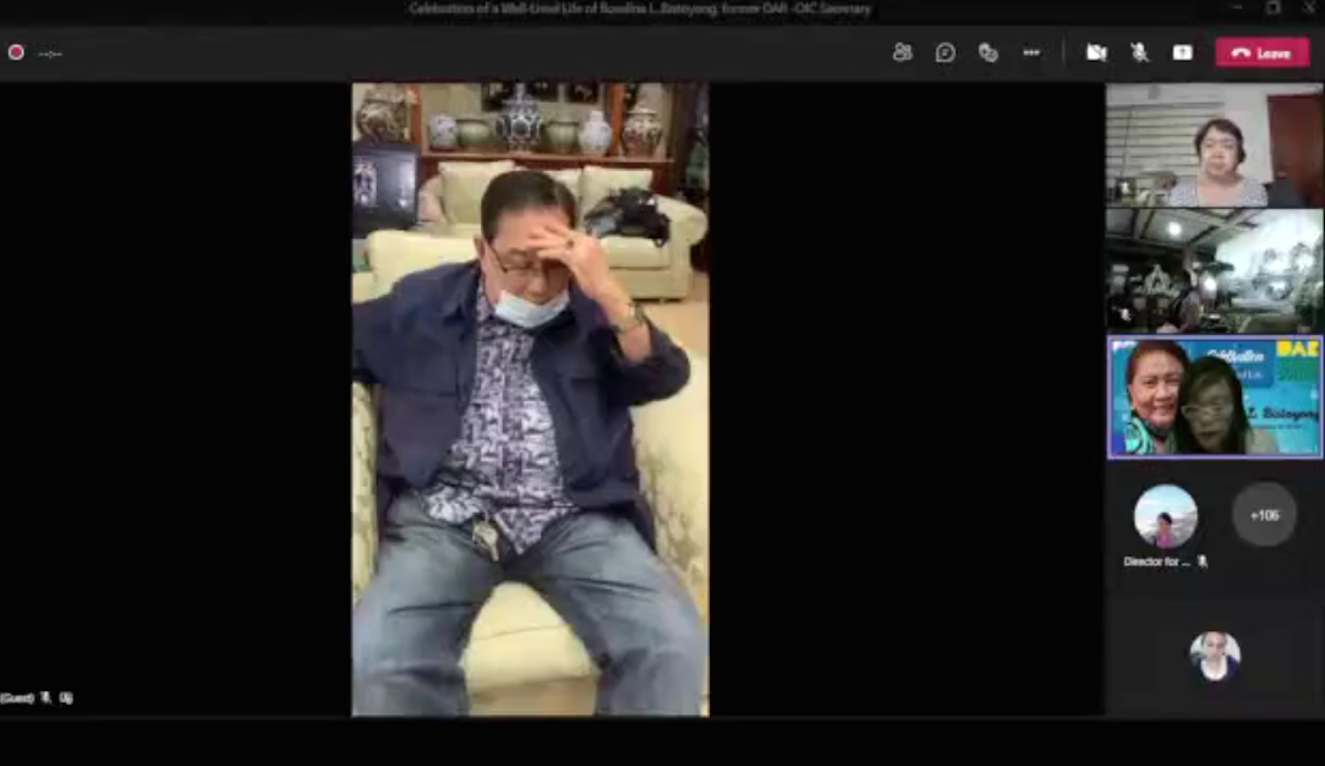 Top officials and personnel of the Department of Agrarian Reform (DAR) honored the life of its former OIC-DAR Secretary Rosalina Bistoyong through a virtual necrological service on the night of January 13, 2022.
Bistoyong passed away at the age of 68, on January 10 this year due to post-covid complications, specifically rheumatic heart ailment.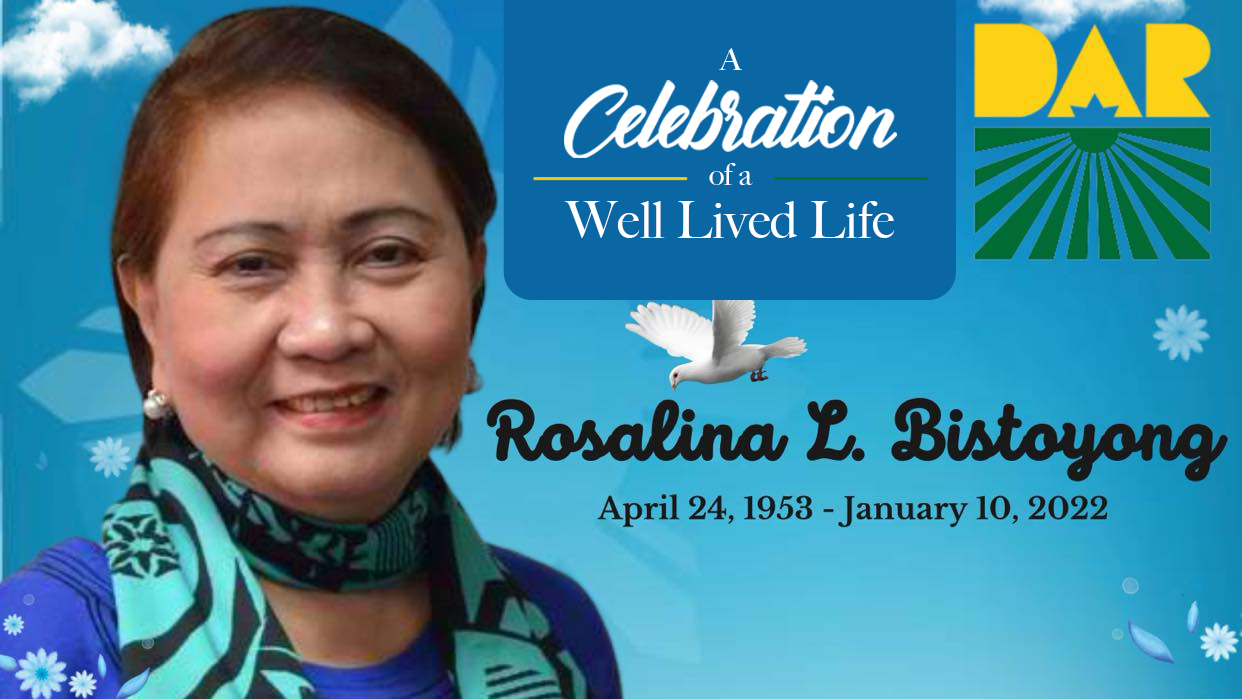 Current DAR Secretary Bernie F. Cruz, with other top officials and personnel nationwide and the friends and family of the deceased, gave their tributes and shared the memorable experiences they had with Bistoyong, who was also Undersecretary for Support Services Office for years before her appointment as an OIC-Secretary.
Following the eulogies, a scheduled virtual vigil was conducted per DAR offices. Her remains lie in state at their residence in Baringcucurong Suyo, Ilocos Sur. Interment will be on January 19, 2022, at 8:00 in the morning.