DAR turns-over P51.2M worth of TPKP for agrarian reform beneficiaries
MADDELA, Quirino - The Department of Agrarian Reform in the province of Quirino through the headship of Provincial Agrarian Reform Program Officer II Jess Beth G. Quidasol represented by Assistant Regional Director for Administration (ARDA) Estrelita V. Go led the turn-over ceremony of Tulay ng Pangulo para sa Kaunlarang Pang-Agraryo (TPKP) project on March 22, 2022 at Barangay Villa Hermosa Sur, Maddela, Quirino.
ARDA Go, on her keynote message, said TPKP is a foreign assisted project which is a joint undertaking between the Philippine Government and the French Government. The initial project, which aims to promote rural development in agrarian reform communities, way back in year 2001- 2004. Its actual implementation was carried out in 2008; it was quite inactive for quite some time but later revived under the Duterte administration.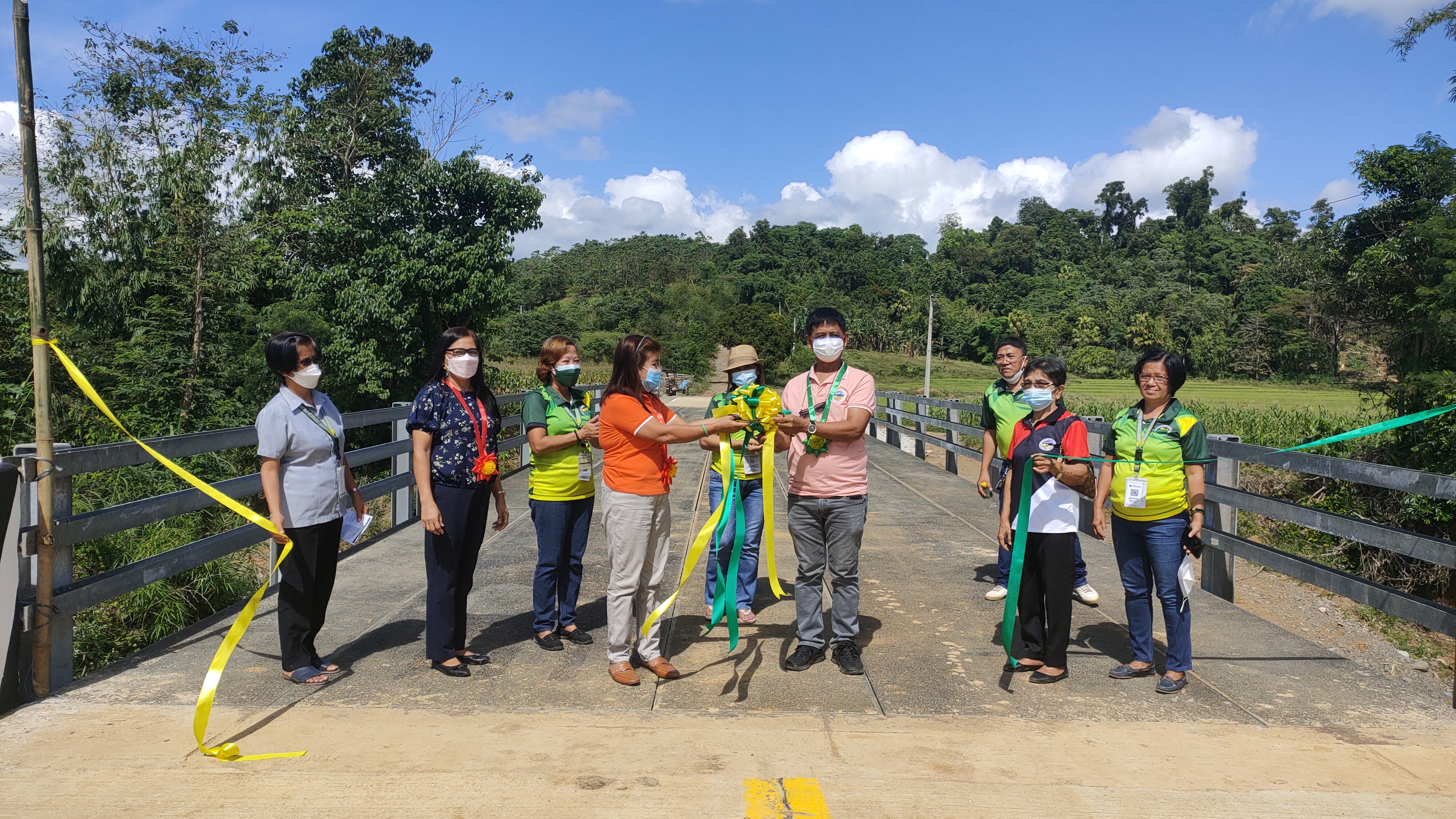 "This 40.2 linear meters bridge has a total project cost of Php 51.2 M and it is expected to benefit at least 400 ARBs. The construction of the two- lane steel bridge commenced on November 20, 2021 and was completed last March 7, 2022 through DAR, Department of Works and Highways, the Local Government Units of Maddela, Quirino and the Provincial Government of Quirino. In turn, DAR will continue with its legacy of advancing and promoting the welfare of its farmer – beneficiaries through the provision of support services," ARDA Go added.
Municipal Mayor Rimel C. Tolentino said this blessing with a grateful heart and he thanked DAR under the able leadership of Secretary Bernie F. Cruz, Cagayan Valley Regional Director Samuel S. Solomero and PARPO II Jess Beth G. Quidasol for bringing this dream into fruition.
Accordingly, this grant is not solely geared towards agricultural purposes, but it will also contribute to the economic and social development of the served populace. "Sana hindi ito ang huli, sana may darating pa, "he was quoted as saying in the course of the ceremony.
Punong Barangay Rogelio T. Tuppil described this bridge as " Hulog ng Langit' which will boost the economic well-being of farmers/ residents and thus facilitate the transportation of farmers' products in the marketplace . Significantly, this will likewise serve the adjacent Barangays of Balligui, Buenavista, Dumabato Sur, Dumabato Norte, Villa Hermosa Norte, Lusod, and Sta. Maria.
Tuppil assured the DAR key officials that as recipients of this grant they will endeavor to be good stewards of the bridge to the extent that the next generation may unfailingly relish its benefits . He was kept posted by Engr. Andres Cafugauan with the service life of this French inspired infrastructure project which is designed for 50 years.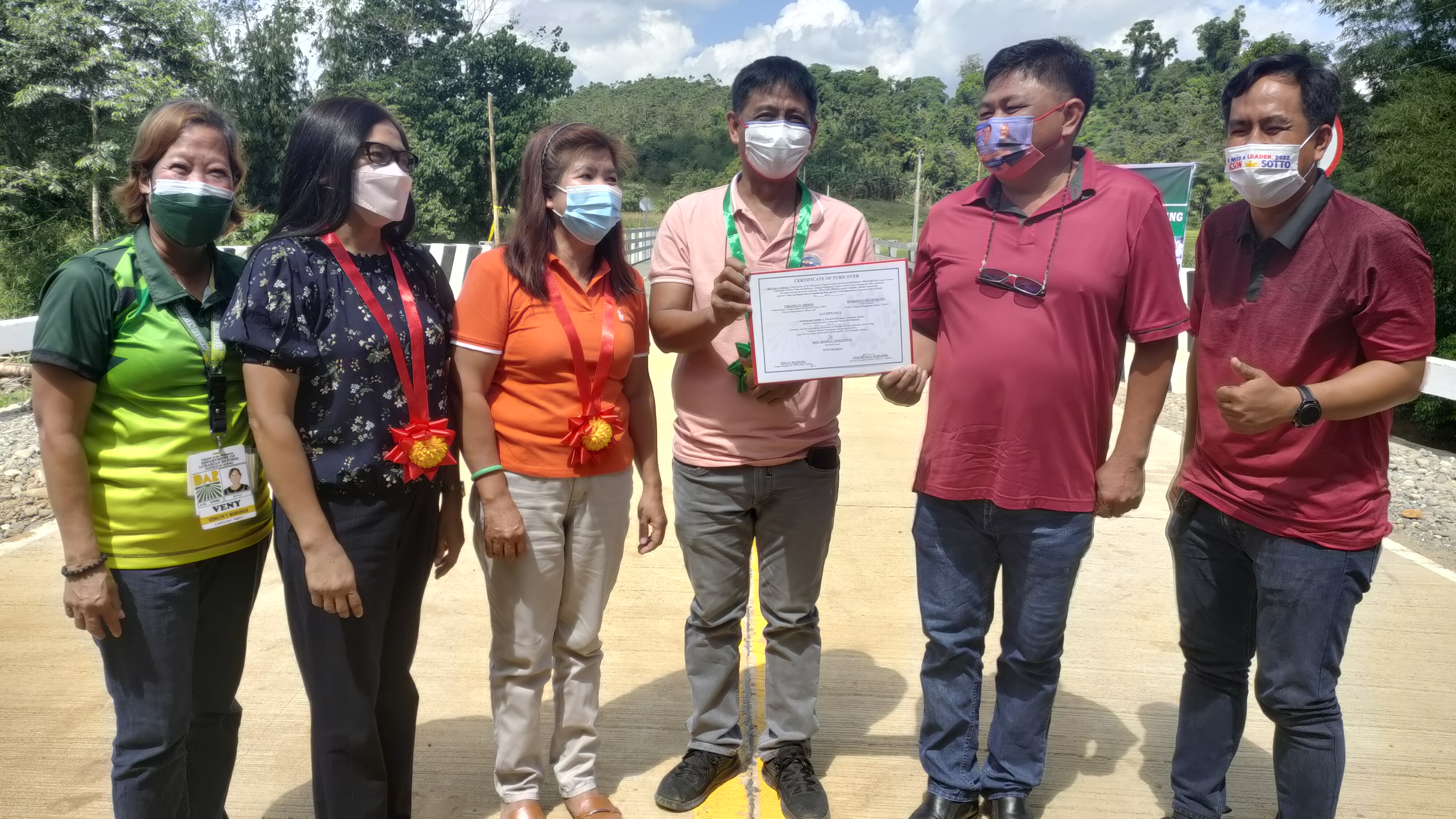 ARDA Go was joined in the turn-over by OIC- PARPO I Venilyn T. Mabunga, Macaria B. Cabe representing Gov. Dakila " Dax" Cua , Mayor Rimel C. Tolentino and staff, MARPO Criseta D. Valdez, Engrs. Andres Cafugauan and Gloria L. Vaflor, Hon. Rogelio T. Tuppil , DAR Quirino personnel and agrarian reform beneficaries.
By : ARPO I Evangeline C. Urata/ARPT Goldwin Jerr M. Resureccion