DAR Antique gets ISO recertification for quality management system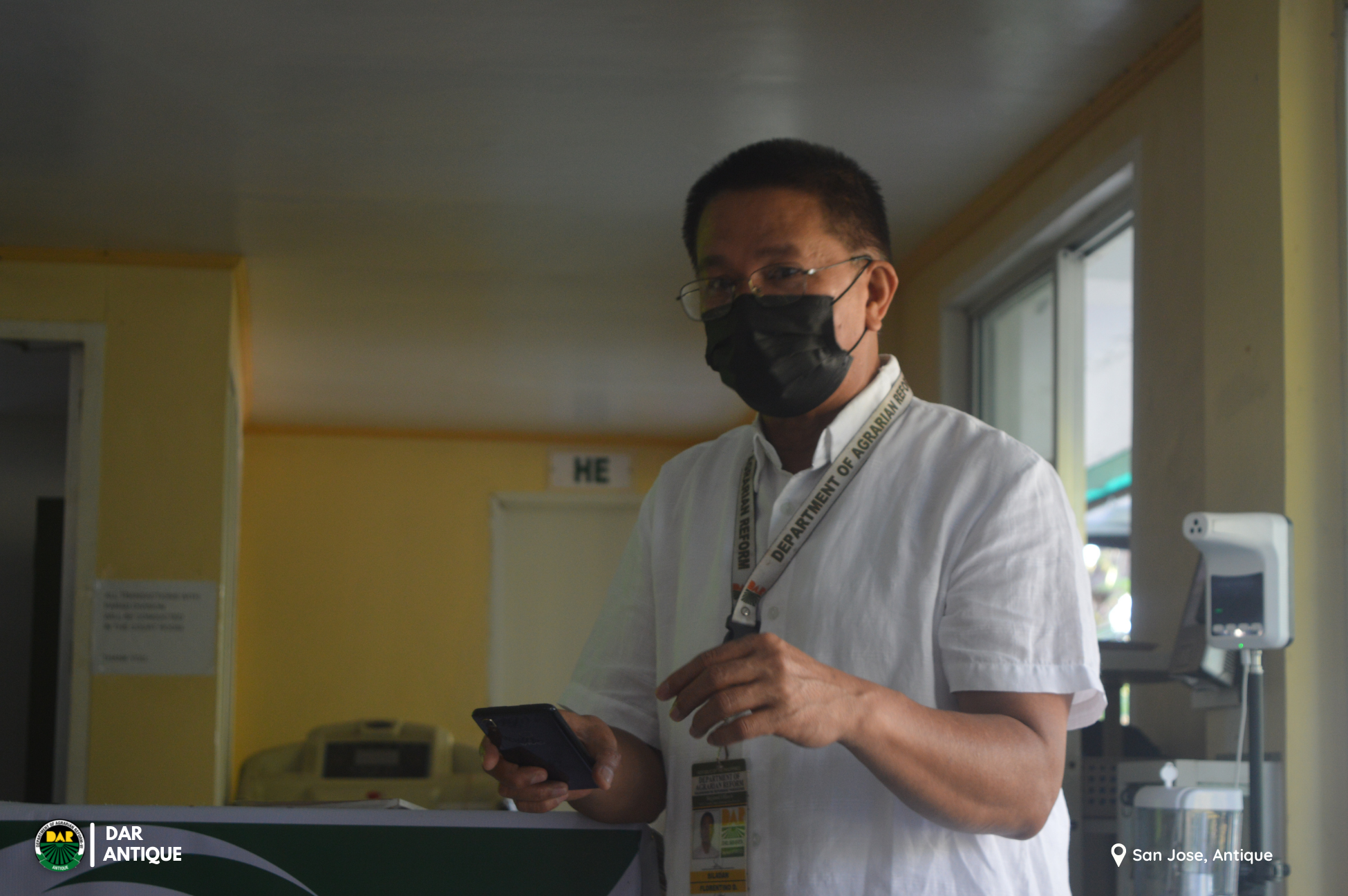 After a successful audit of its quality management system, the Department of Agrarian Reform Provincial Office Antique is recommended for continued certification for the quality management system under the ISO 9001:2015, following the surveillance audit of the Certification International Philippines, Inc. (CIPI), virtually held on January 31, 2022.
The auditors from CIPI led by Ms. Clarissa M. Oracion with Ms. Liza G. Rosal, conducted a rigorous surveillance audit to determine and assess DARPO Antique's continued compliance with the management system based on the requirements specified under the ISO 9001:2015 Certification.
The quality procedures, manuals, and other systems documentation of DARPO Antique were reviewed and assessed using objective evidence in the form of records, interviews with process owners and internal auditors, and real checks of the procedures and processes related to the agency's services.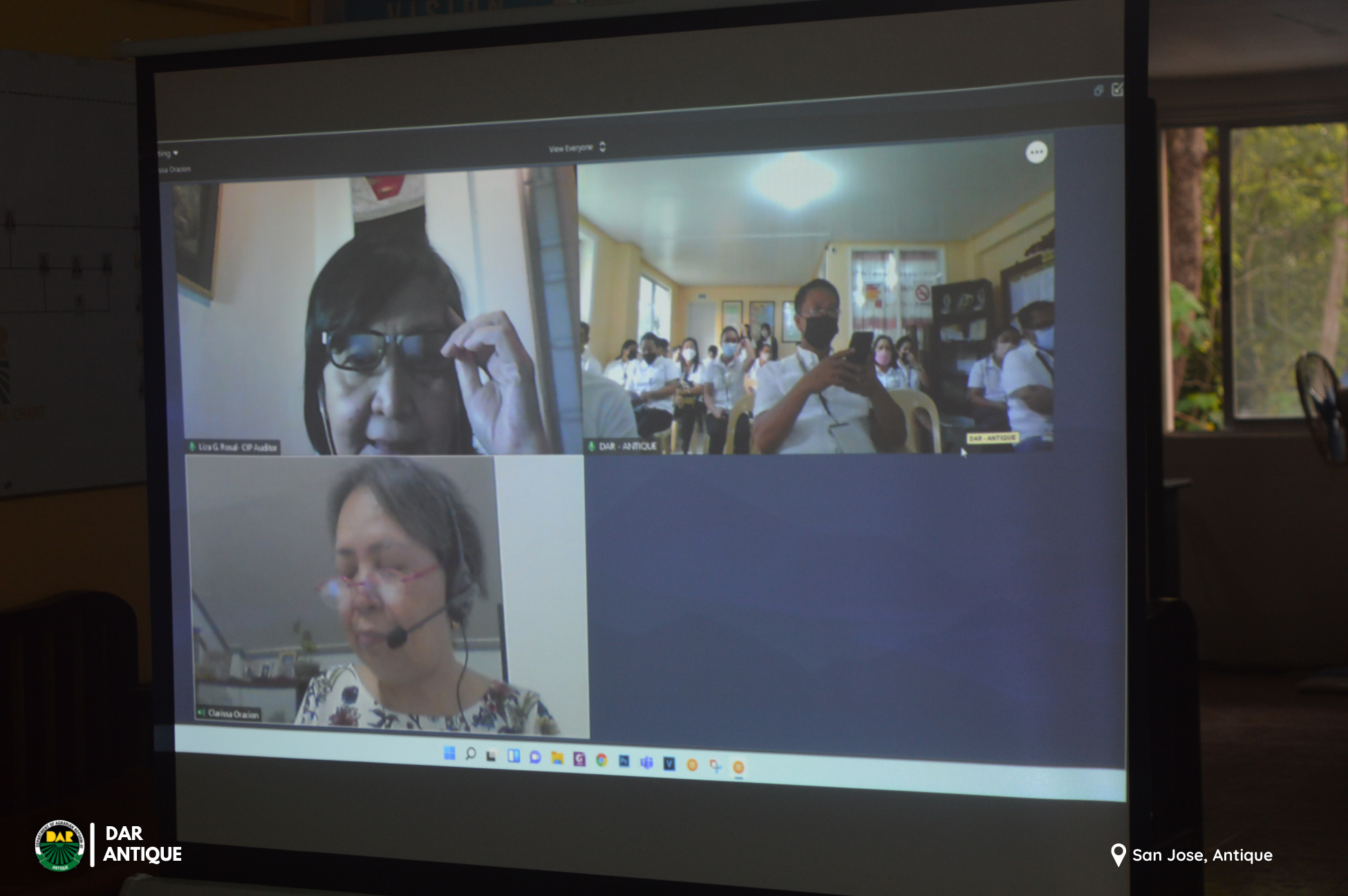 "Even in the pandemic, DARPO Antique's quality management system has been recertified under the ISO 9001:2015 standard, demonstrating the agency's dedication to providing quality service to its stakeholders and client beneficiaries", said PARPO II Florentino D. Siladan.
During the audit's exit conference, quality results from the activity were presented by the auditors. These includes the agency's consistent implementation of the quality management system, internal and external issues determined and significant opportunities were seen with action plans, and the continual monitoring of the quality objectives per sector with action plans on how to achieve these.
She also mentioned top management's dedication to continuous improvement and all of the agency's activities. Process owners and auditees were also praised for being well-versed in and informed about their respective obligations and accountability.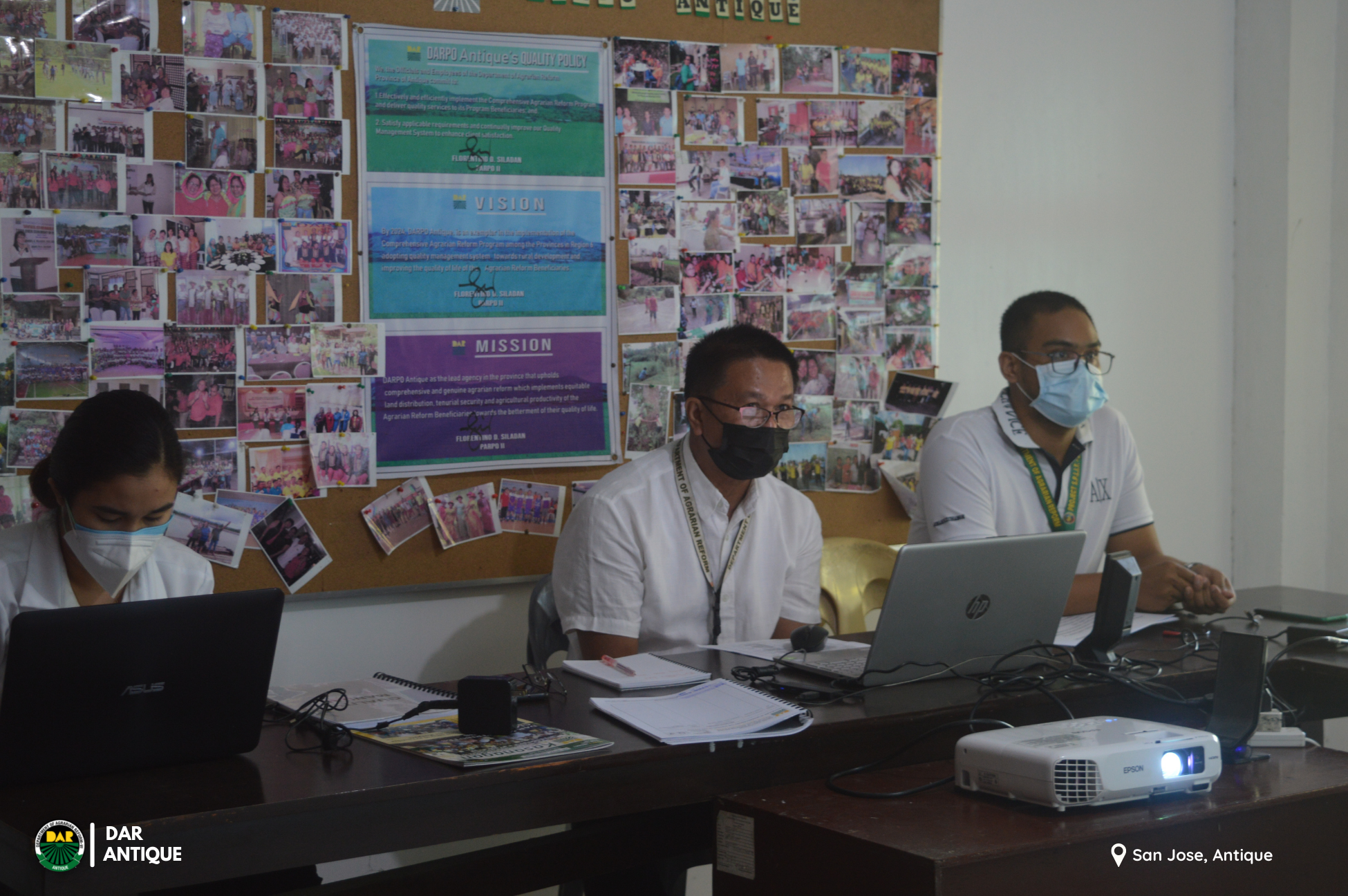 Despite problems in the audit's virtual scheme, the involved personnel of DARPO Antique gave it their all to provide and present the essential documentation as requested by the auditors, allowing them to conduct a more objective examination of the procedures.
With DARPO Antique's consistent implementation of the management system, and with the closure of the non-conformities, thus, the agency has been recommended for continuous certification. Along with this, DARPO Antique was encouraged to consider the recommendations in relation to some opportunities for improvement which may enhance the agency's management system, and internally address some observations as cited.
In June 2020, DARPO Antique obtained its certification and underwent several external and internal audits for its provision of land tenure security program, agrarian justice delivery program, and agrarian reform beneficiaries development and sustainability program.