DAR, LGU to construct irrigation facilities in Negros Occidental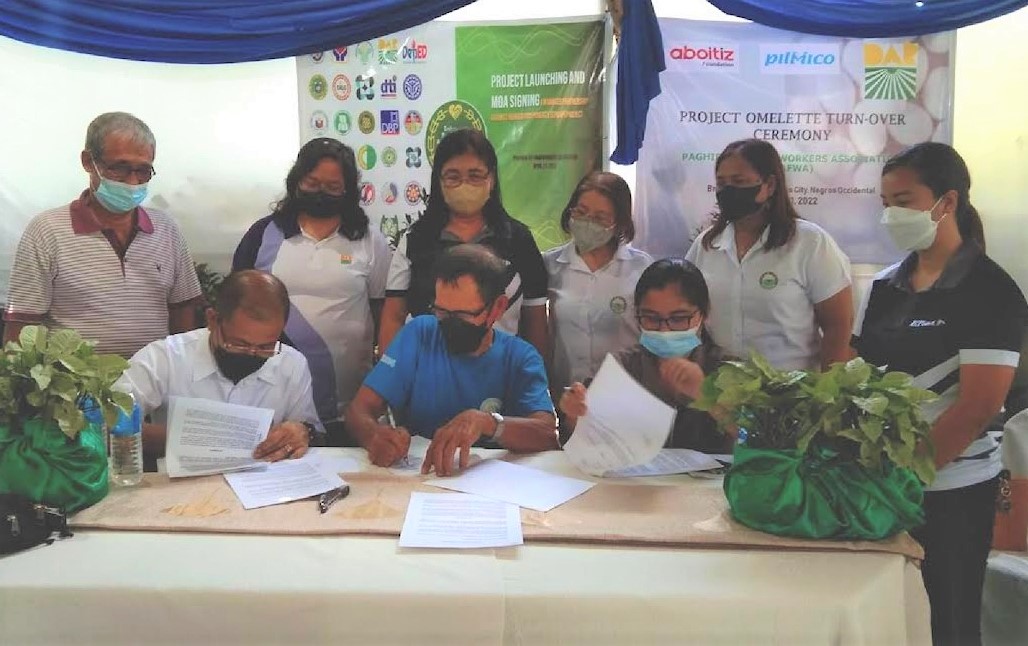 The Department of Agrarian Reform (DAR) and the local government unit (LGU) of Bago City in Negros Occidental have initiated a move to fight hunger with the signing of a memorandum of understanding (MOU) to enable the construction of irrigation facilities to help farmer-members of an agrarian reform beneficiary organization (ARBO) engaged in vegetable production increase their yield.
DAR-Western Visayas Assistant Regional Director Lucrecia S. Taberna said the agreement is being implemented under the government's Enhanced Partnership Against Hunger and Poverty (EPAHP) program.
Taberna said that under the agreement, the DAR would provide a total project cost of three hundred forty thousand pesos (P340,000.00) for the construction of the 2.5 m x 2.5m x 2.5 m water concrete tank.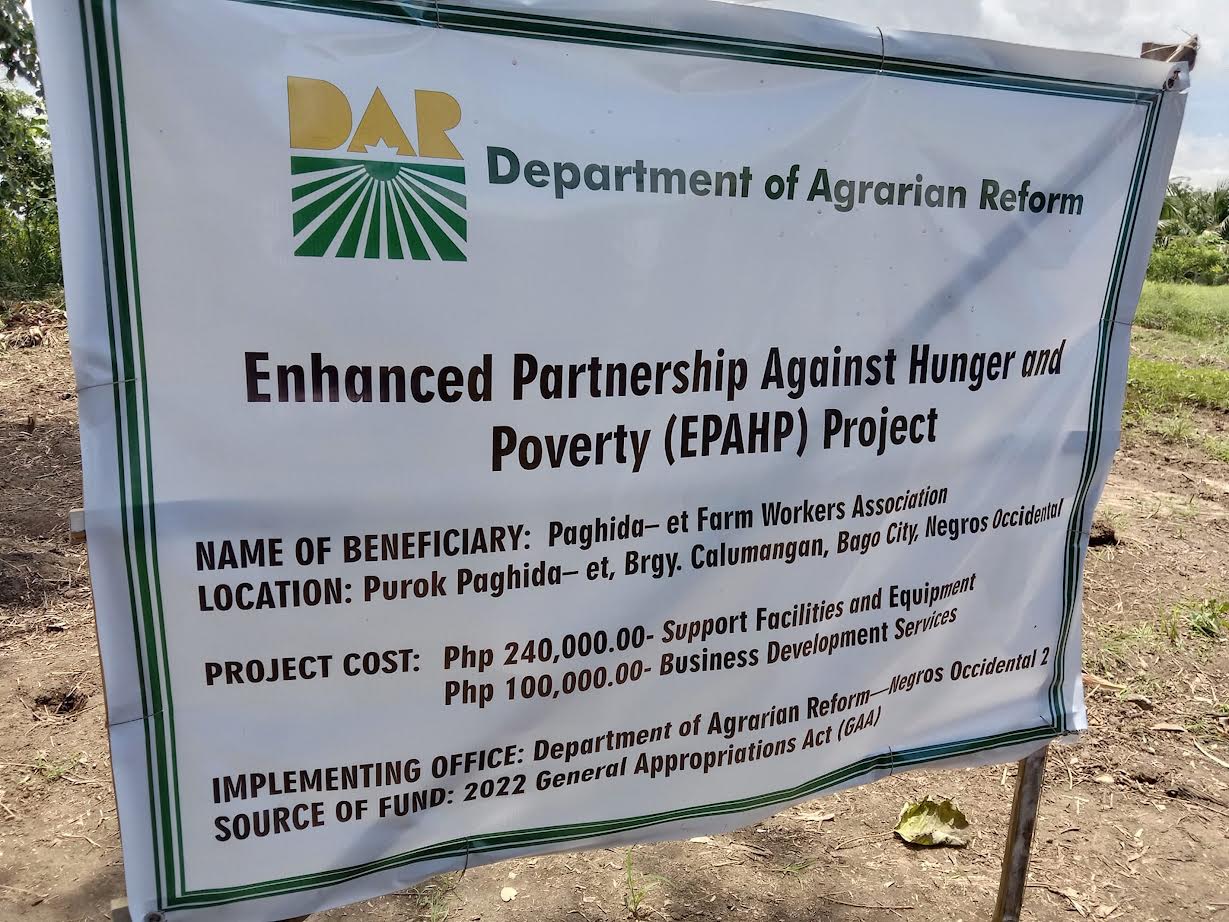 Of the total amount, two hundred forty thousand pesos (P240,000.00) are intended for the pipelines and fitting materials and one hundred thousand pesos (P100,00,000.00) for travel expenses, office supplies, and other technology-related and training expenses.
"The local government unit of Bago City, Negros Occidental would provide labor manpower with an estimated amount of fifty thousand pesos (P50,000.00) as their project counterpart," she said.
Taberna said that Paghida-et Farm Workers Association (PAFWA), the direct beneficiary of the project, continually provides services to its members, through various social-economic activities and expands its services to include the provision of livelihood project facilities.
"The project is a big opportunity for the PAFWA for their development and this would be a challenge to them to increase its membership to make it a cooperative," she said.
Provincial Agrarian Reform Program Officer II Engineer Arnulfo T. Figueroa also encouraged the association to expand their membership.
"DAR will assist and empower the agrarian reform beneficiaries (ARBs) and their ARBOs to increase their production and engagement in agri-based and related enterprises," he said.
Figueroa noted that the project is being implemented to support the ARBs so that they can provide a continuous supply of vegetables to BJMP and motivate them to enhance their agricultural production.