Cebu farmers organization receives delivery truck from DAR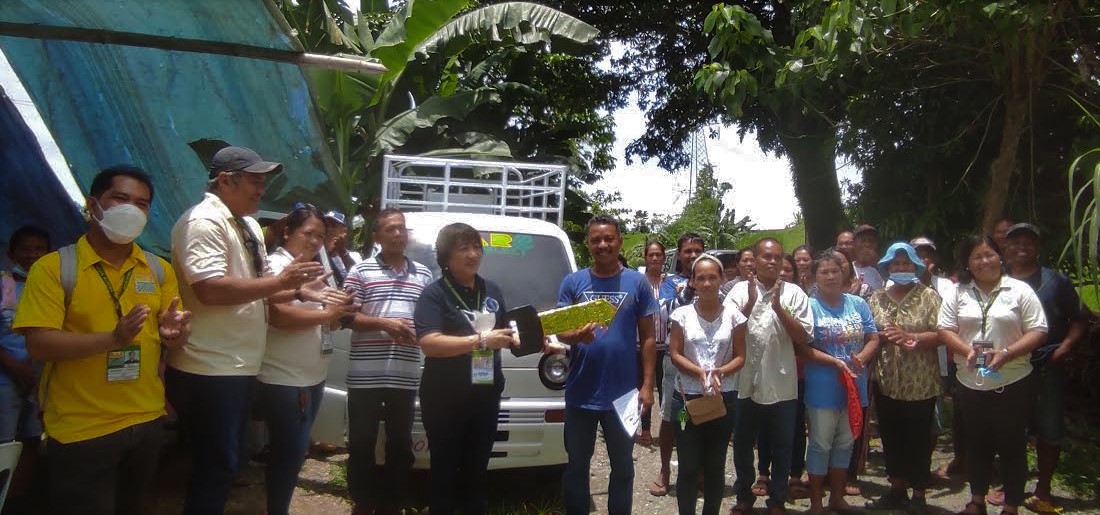 TOLEDO CITY— The Talavera United Farmers Association (TUFA) in barangay Talavera, Cebu received a multi-cab delivery truck from the Department of Agrarian Reform (DAR) which they will use to transport food supplies to the Bureau of Jail and Management Penology (BJMP) and other private buyers and consumers.
DAR Provincial Agrarian Reform Program Officer Grace B. Fua said the provision of the truck is part of the national government's Enhanced Partnership Against Hunger and Poverty (EPAHP) program.
"The program reflects the commitment of DAR Secretary Conrado Estrella III to the national goal of President Ferdinand Marcos Jr. to improve farmers' lives through the provision of various support services," Fua said.
Fua noted that an agreement was signed between the DAR, BJMP, and TUFA specifying that the BJMP will directly buy the food requirements of the BJMP from TUFA based on the current market price.
The DAR reserves the right to monitor and evaluate the operation and management of the truck, while TUFA, as the grantee, will assume the obligation of yearly registration fees, insurance, taxes, permits and other charges, and maintenance of the truck.
"The delivery truck worth P300,000 will be used to deliver vegetables, rice, corn, fruits, root crops, poultry, and other farm produce for BJMP and for the cooperative's other buyers," Fua said.
Fua explained that both the truck and DAR's partnership with the BJMP are part of the EPAHP program to provide marketing support to farmers' produce.
She said 83 farmers will benefit from this project which could help increase their household incomes through improved production and access to markets.
"It will also minimize post-harvest losses and enhance the quality of goods that will be sold to the markets," she added.
TUFA President Orlando Plaza thanked DAR for supporting the farmers.
"Because of the partnership of the DAR and EPAHP, we now have a steady market for our products and could now demand fair pricing for our agri-produce," Plaza said.