PORTASOL technology solves Pangasinan farmers' crop drying problems
Urdaneta City, Pangasinan –The distribution of the Portable Solar (PORTASOL) dryer by the Department of Agrarian Reform (DAR) and the Department of Science and Technology (DOST) to the Calapugan Agrarian Reform Cooperative (CARe.Co) is very timely, with the country currently experiencing the rainy weather.
PORTASOL is a technology invented by Francisco Pagayon, President of the Filipino Inventors Society Producer Cooperative (FISPC).
The said multipurpose solar dryers are stackable sets of grain thermal drying trays, clean, and space-efficient and are specifically designed to reduce the moisture content of large volumes of produce. It can accommodate 150 kilos of palay per drying.
DAR Ilocos Region Director Maria Ana Francisco said the CARe.Co located in Natividad, Pangasinan, is the first of a series of DAR-assisted agrarian reform beneficiary organizations (ARBOs) awarded with the PORTASOL in the region.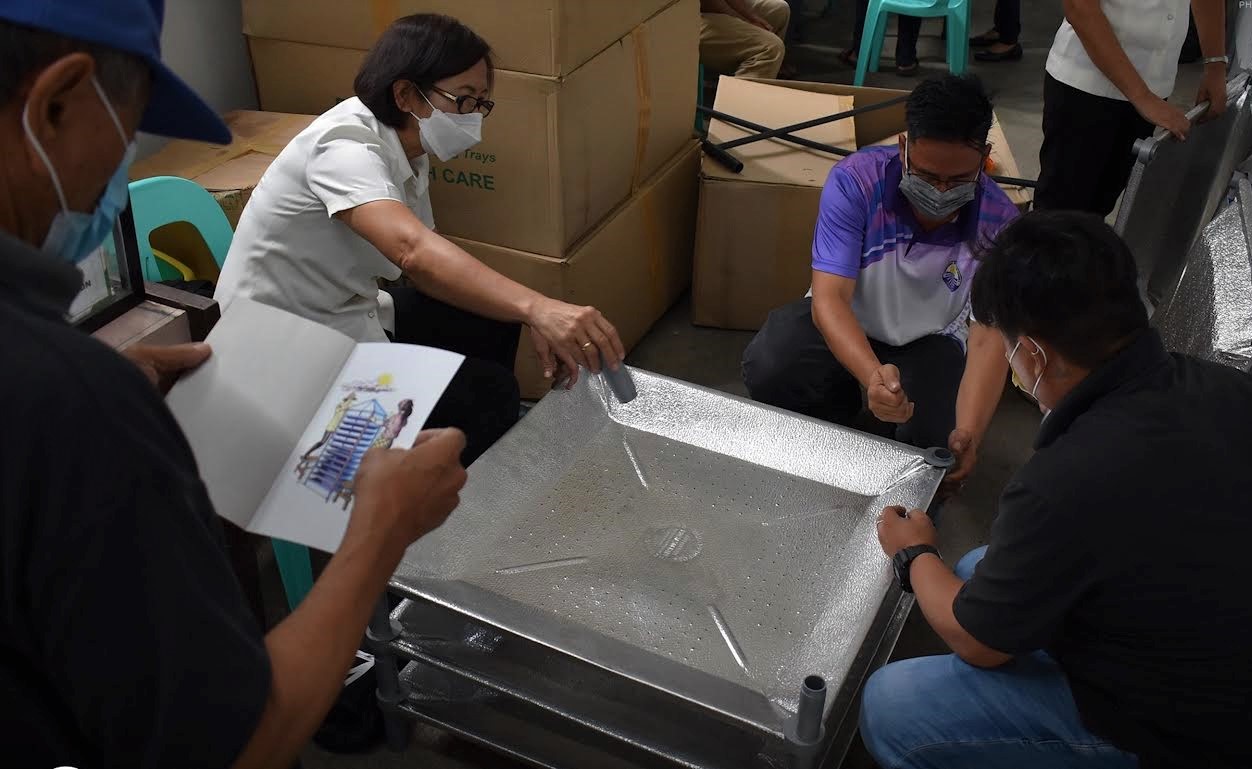 "The PORTASOL, provided by the DOST, allows farmers to dry their grains easier and faster even during overcast days that are common during the country's rainy season," she said.
Franciso added that the distribution of dryers and tapping the services of other government agencies is in consonance with the goals of DAR Secretary Conrado Estrella III to help boost the livelihood activities of the farmers.
CARe.Co, which is also this year's beneficiary of the DAR's Village-Level Farm-focused Enterprise Development project, is currently managing a cassava chips enterprise that employs rural women and local cassava growers in Barangay Calapugan.
CARe.Co Chairman Rogelio Pagal said drying is a crucial part of cassava processing and the PORTASOL can help the cooperative maintain the quality and quantity of its products at this time of the year.
"This is a great help to us because we can dry our cassava chips and palay faster. Thank you to the DAR and the support services sector for providing us with these multipurpose solar drying trays," he said.
The distribution of the PORTASOL is a fulfillment of the earlier commitment of the DOST to provide the farmers with PORTASOL along with carrageenan fertilizers during the joint convention of Pangasinan Provincial Comprehensive Agrarian Reform Program (CARP)-Implementing Team and Provincial Agrarian Reform Coordinating Committee held last June.