DAR Scholars graduate from Benguet State University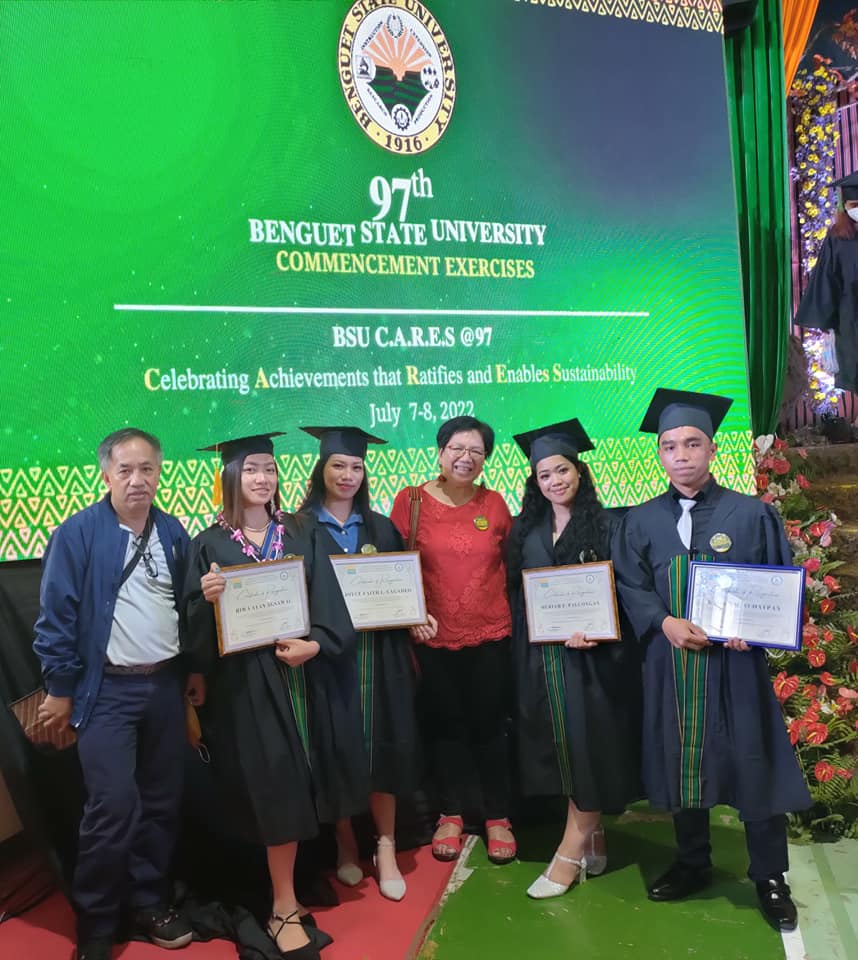 Four students under the Department of Agrarian Reform (DAR) Scholarship Program recently graduated from Benguet State University (BSU) last July 8, 2022.
DAR Provincial Agrarian Reform Program Officer II (PARPO II) Jane Toribio awarded the Certificates of Recognition to the four scholars under the DAR Scholarship Program for the Dependents of Agrarian Reform Beneficiaries (DAR SP-DARB) in Mountain Province.
PARPO II Jane Toribio said, "It is with high hopes that you will cherish such blessings in your lifetime and that you are a testimony of how our government is close to you and your family. God bless everyone who shared their hands and mind to the success of these young graduates."
The scholars Riwa Agsawal graduated with an Academic Achiever of Bachelor of Science in Agribusiness (BSAB), also BSAB graduates are Joyce Faith Lagadeo and Meriam Lumyaen, and Kaizer Sudaypan graduated with BS in Agriculture.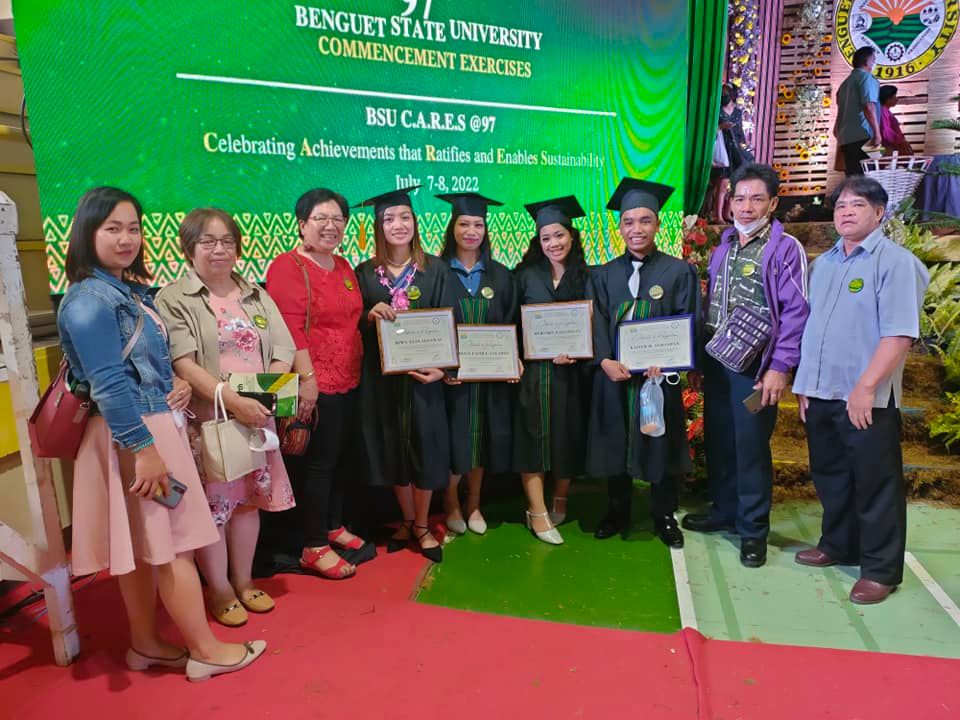 The graduates including their parents expressed their gratitude to DAR for the support given to them in their studies under the scholarship program. The parents felt they were triply blessed because they were beneficiaries of the DAR programs that started when they were handed their Certificate of Land Ownership Awards (CLOAs), DAR Scholarship award, and the Support Services that were given to them as they are a part of Agrarian Reform Beneficiaries Organizations (ARBOs).