Bulacan Agrarian Reform Beneficiaries Receive Electronic Land Titles
San Ildefonso, Bulacan. Five (5) agrarian reform beneficiaries in this town received their individual electronic land titles (e-titles) from DAR and World Bank right at their doorsteps.
The e-titles were distributed under the auspices of the World Bank-financed Support to Parcelization of Lands for Individual Titling Project (SPLIT Project) of DAR which was launched at the height of the covid 19 pandemic in 2020.
Earlier, DAR SPLIT Regional Project Management Office in Central Luzon headed by Regional Director James Arsenio Ponce, CESO III, and Assistant Regional Director Atty. Odgie Cayabyab provided World Bank delegates with comprehensive details of project milestones and remaining targets in the region and expressed the hope that more funds will be allotted by World Bank for the support services component of the Project especially after its completion in 2024.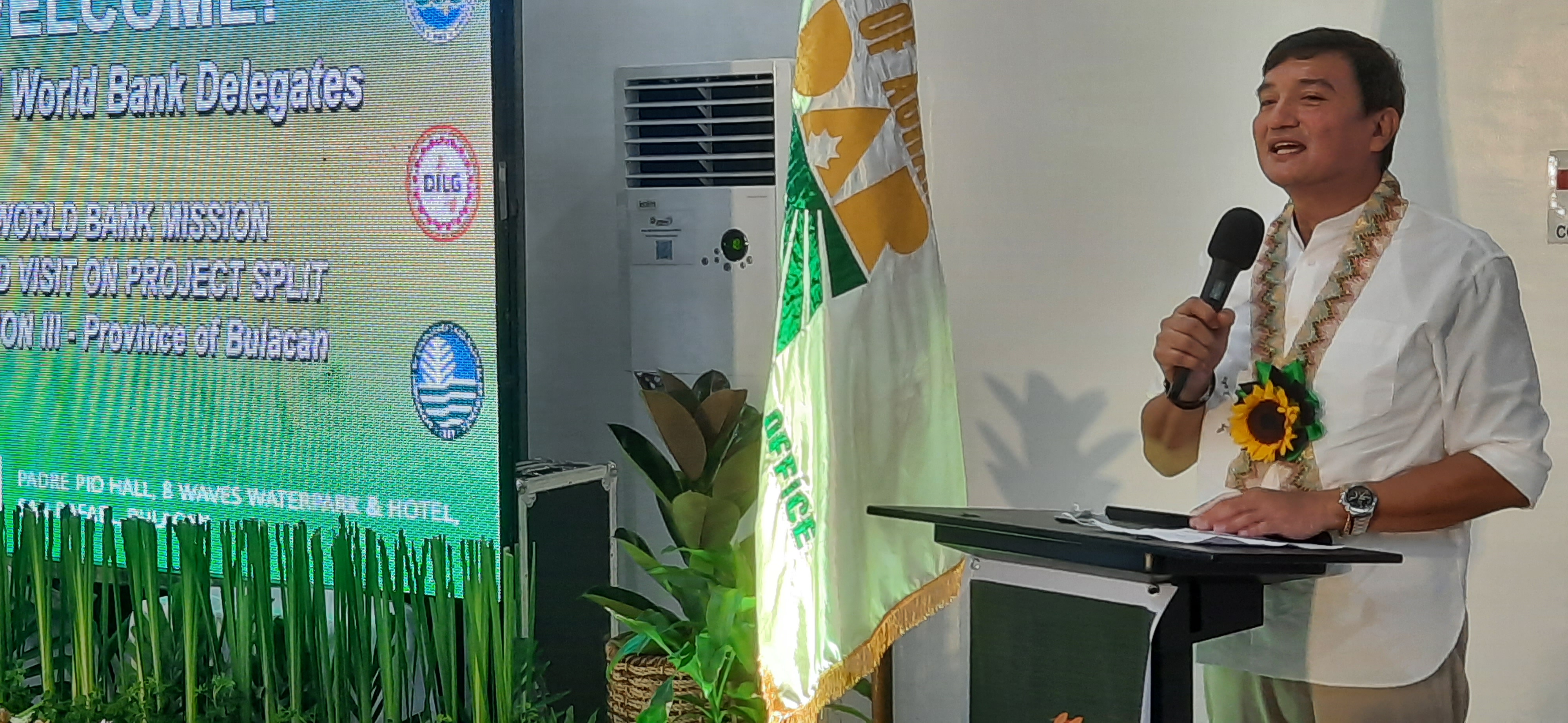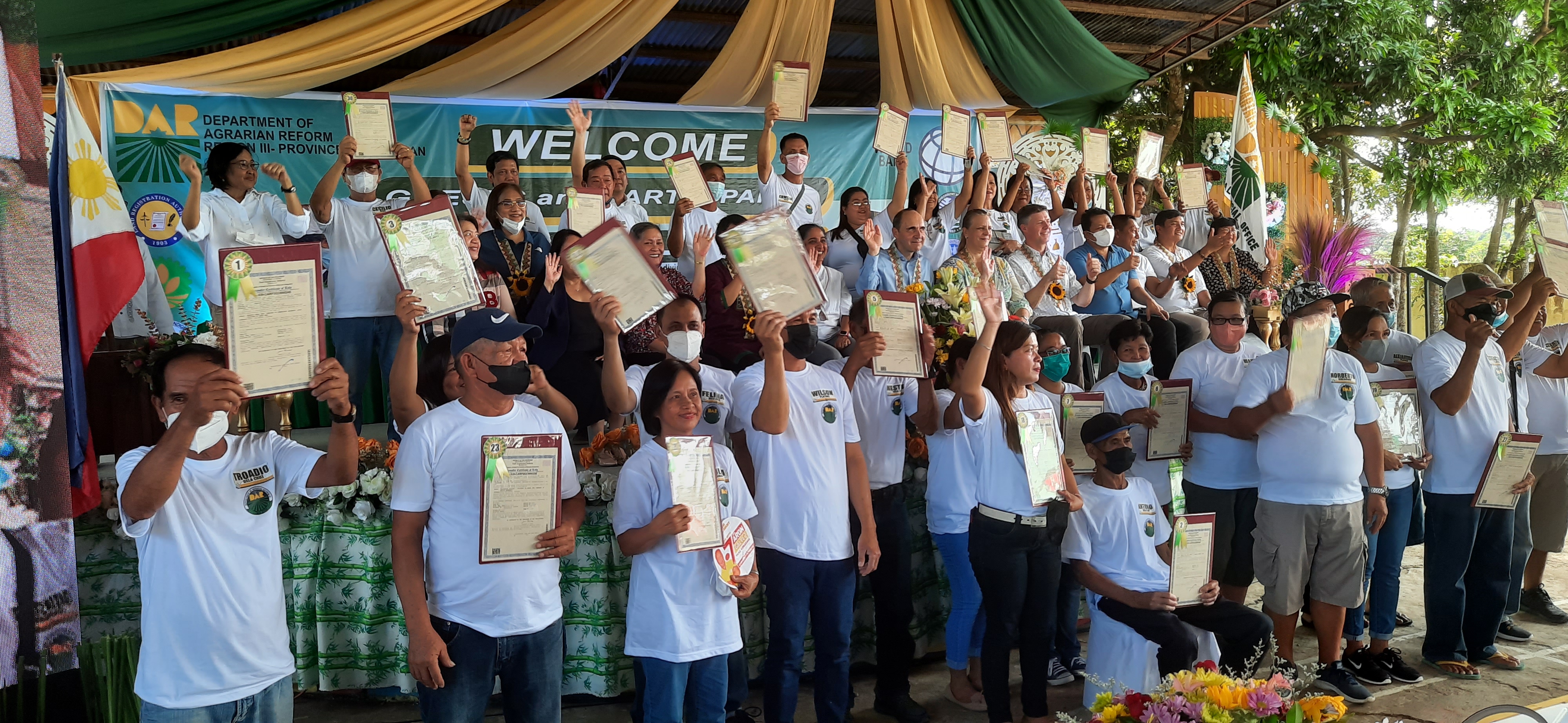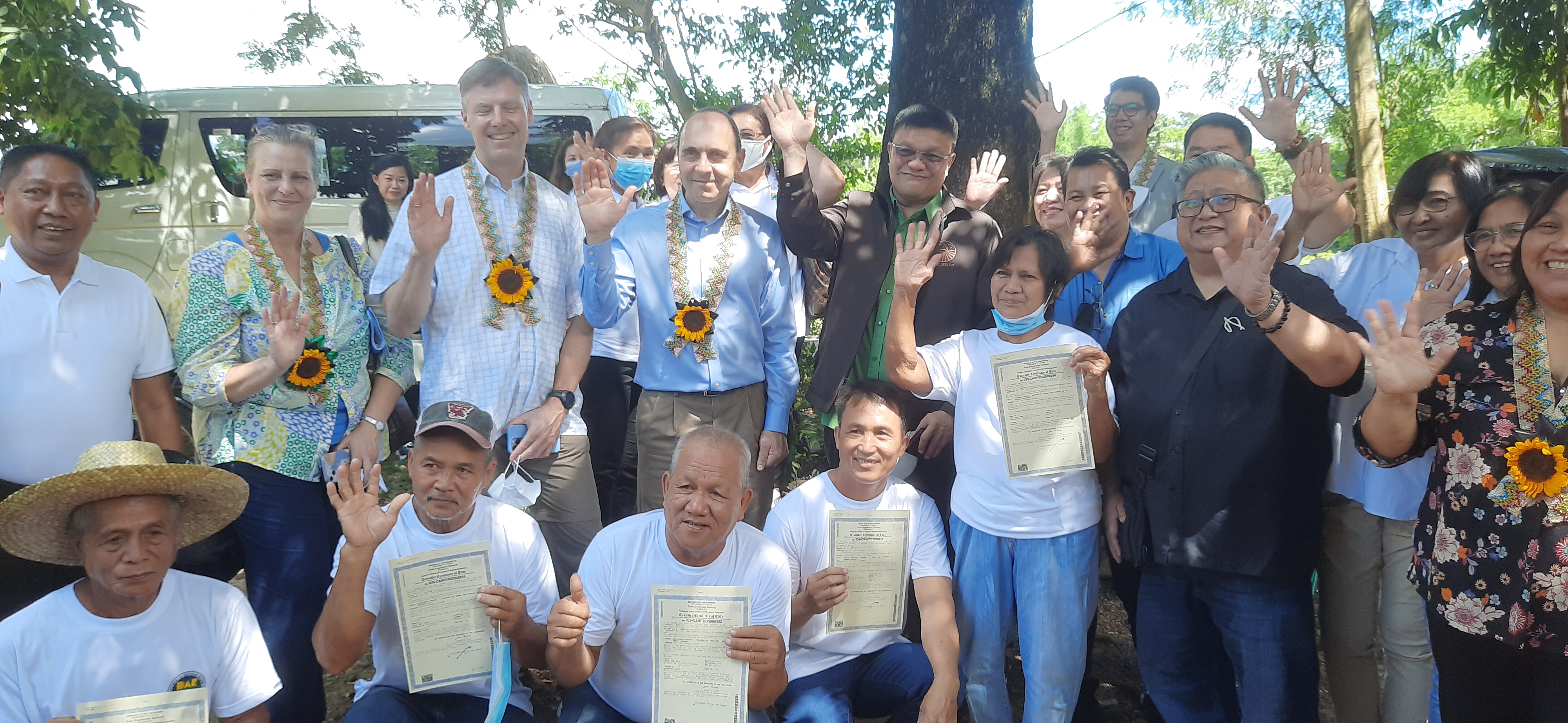 World Bank delegates headed by Benoit Bosquet visited the province for a project visit as part of its continuing monitoring of the SPLIT Project.
The Project is being implemented in the seven (7) provinces of Central Luzon, namely, Aurora, Bataan, Bulacan, Nueva Ecija, Pampanga, Tarlac, and Zambales.
E-titles were also handed out to a total of thirty (30) other project beneficiaries in a ceremony held at Upig Elementary School, also in the town of San Ildefonso.
SPLIT National Project Director Engr. Joey Sumatra encouraged the beneficiaries to hold on, cherish and make productive the landholdings covered by the distributed e-titles as a way of sharing the blessings of agrarian reform to the present and next generations. (Albert Sapnu)