[SPLIT News Alert] Estrella assigns DAR officials to supervise Project SPLIT in every Region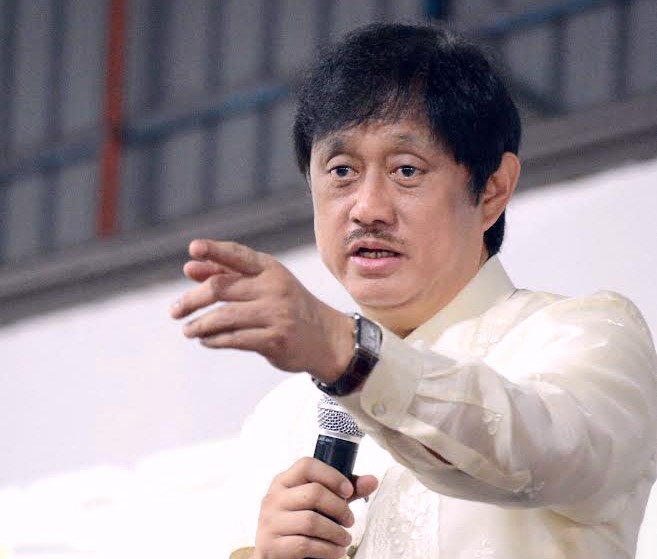 Agrarian Reform Secretary Conrado Estella III has assigned his central office officials to every Region to expedite the processing of individual electronic land titles (e-titles) and corresponding hectares of agricultural lands for redistribution to agrarian reform beneficiaries (ARBs) under the Support to Parcelization of Land for Individual Titling (SPLIT) project .
Estrella said that all the DAR undersecretaries and assistant secretaries have been tapped and given specific assignments to work closely with regional directors to ensure that the processing of the individual e-land titles under the Project SPLIT is on schedule.
"We need to hasten the distribution of e-titles since our ARBs are aching to till their respective shares of farmlots," Estrella said.
Undersecretary for External Affairs and Communications Operations, Atty. Marilyn Barua-Yap, is assigned to directly supervise the Ilocos and Cordillera Autonomous Regions; Undersecretary for Support Service, Atty. Milagros Isabel Cristobal, to Cagayan Valley, Central Visayas and Caraga; Undersecretary for Field Operations, Atty. Kazel Celeste, to Calabarzon and Mimaropa; and Undersecretary for Mindanao Affairs and Rural Development Amihilda Sangcopan to Western Mindanao and Soccsksargen;
Undersecretary for Planning, Policy and Research, Atty. Luis Meinrado Pangulayan, is tasked to oversee Central Luzon; Undersecretary for Legal Affairs, Atty. Napoleon Galit, to Bicol, while working in tandem with Undersecretary for Foreign-Assisted for Special Project Jesry Palmares for Western Visayas and Eastern Visayas; and Undersecretary for Finance Management and Administration Jeffrey Galan to Northern Mindanao.
Estrella also called up all the assistant secretaries to lend a hand in getting the job done and ensure that every step of the way is closely monitored to avoid any lapses.
"As much as possible, we do not want to redo the whole process. We want to make sure that everything is in order," he stressed.
Despite the rigorous process of subdividing collective CLOAs, the DAR is slowly but steadily making some progress.
So far, a total of 18,802 parcelized e-titles, covering 23,898 hectares of agricultural lands, have been distributed to 16,888 ARBs.