DAR Western Visayas receives Bronze Award from CSC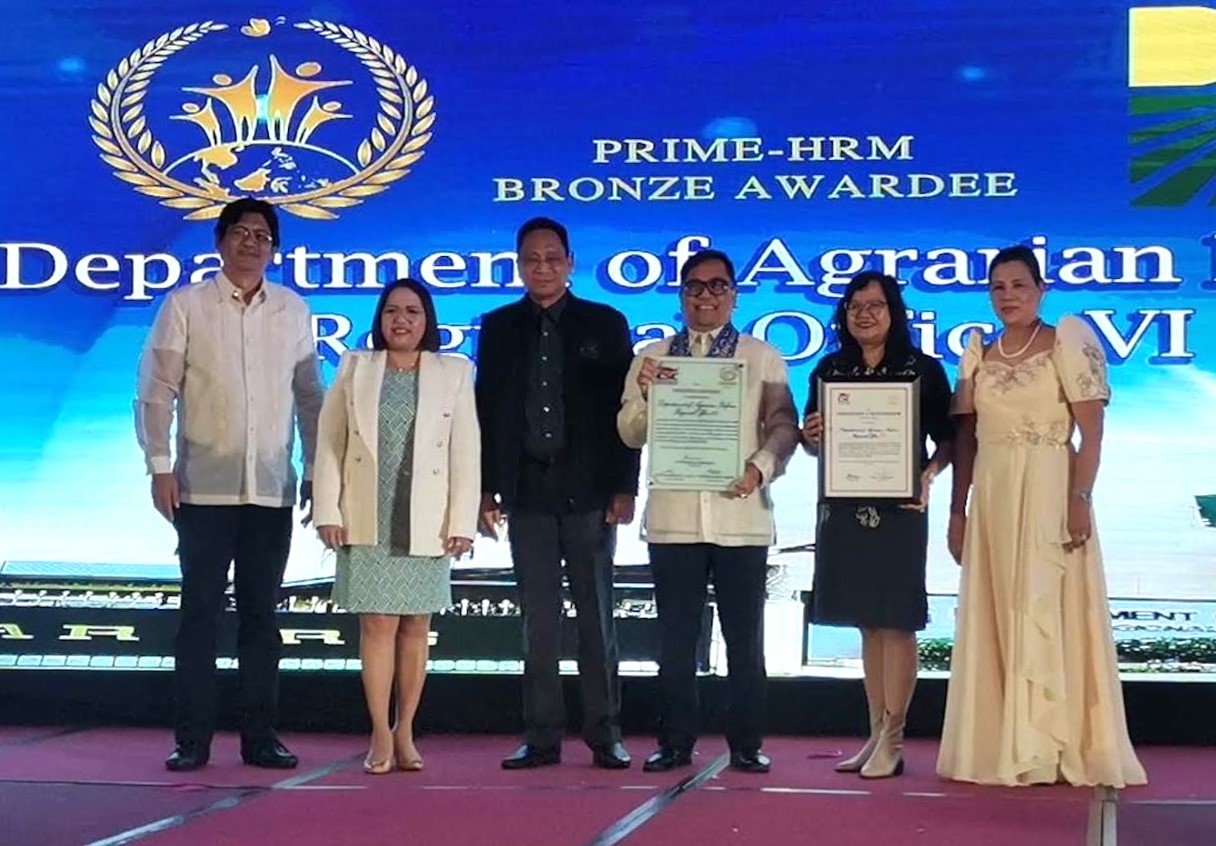 The Department of Agrarian Reform (DAR) in Western Visayas recently received a Bronze Award from the Civil Service Commission (CSC) under the Program to Institutionalize Meritocracy and Excellence in Human Resource Management (PRIME-HRM) for continuing its outstanding practice in human resource management.
The PRIME-HRM Award System aims to celebrate and recognize excellence in human resource management systems, practices, and competencies of government agencies under the 4 core HRM areas.
These 4 core HRM areas include: (1) Recruitment Selection and Placement (RSP), (2) Learning and Development (L&D), (3) Performance Management (PM), and (4) Rewards and Recognition (R & R). Agencies meeting all the Maturity Level 2 indicators are conferred with the Bronze Award.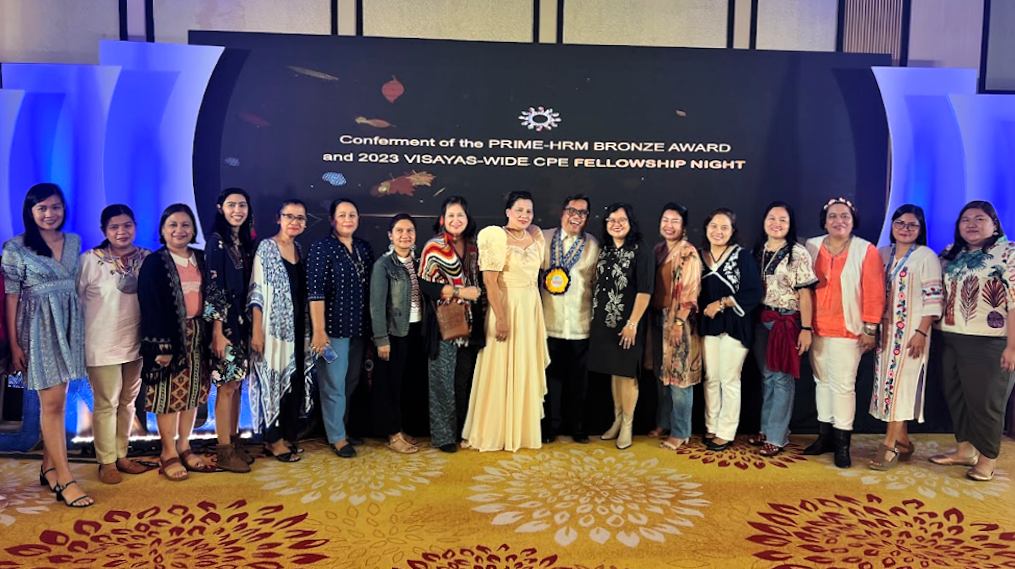 The Commission also recognized the DAR Western Visayas for being compliant with civil service laws, rules, and regulations on issuing appointments and other HR programs and has maintained its HR records management.
Having been conferred the PRIME-HRM Bronze Award, the CSC has granted privileges to the Department such as an authority to approve appointments, subject to post audit, among others.
Such award is a manifestation that DAR Western Visayas upholds "People Excellence for Service Excellence"-- a philosophy that guides the agency in helping every employee to be a "Lingkod Bayani" in the service of agrarian reform beneficiaries in Western Visayas.
CSC also gave 20% discount to the DAR regional office for Civil Service Institute trainings and conferences, exclusive membership to Community of Learners who can access digital learning resources and other developmental opportunities, nomination or recommendation for scholarship grant or CSC's Certification Program, and announcement of the agency's programs and projects bureaucracy-wide through the CSC website.
The award was received by Gideon A. Umadhay Jr., DAR Assistant Regional Director for Support to Operations, Lucrecia S. Taberna, Asst. Regional Director for Program Beneficiaries Development and Land Tenure Security Program, and Josephine D. Pamulag, regional personnel officer at the Grand Xing Imperial Hotel, Iloilo City.