112 heads of Peking ducks turned-over to Kalinga ARBs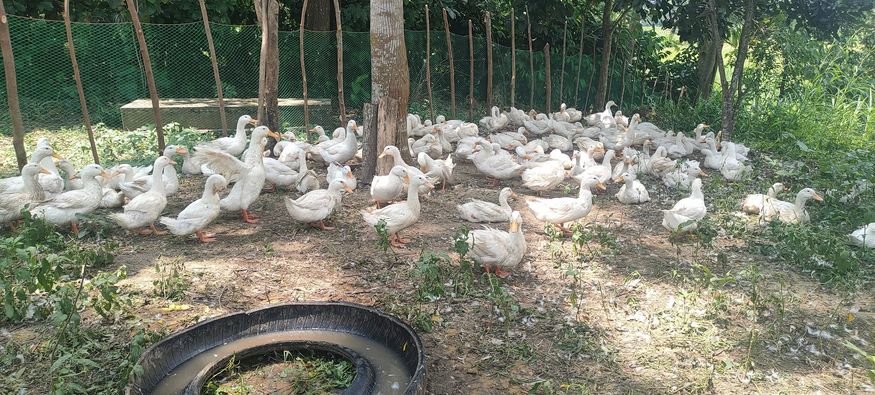 September 14, 2022: 112 heads of peking ducks, consisting of ready-to-lay 92 hens and 20 drakes were inspected and delivered to the Botigue Farmers Association, Inc. at Balawag, Tabuk City, Kalinga.
The project is under the SLS-CRFPSP of DAR that aims to provide sustainable livelihood in support to disaster-affected areas.
Ms. Adeline Basiag, Program Coordinator cited that the ARBO cooperated well in the preparation of the housing and water source.
Mr. Nestor Daluson, President of the Association stated " Masapul agballigi daytoy nga project tapno saan nga masayang ti kuarta ti Gobyerno." (The project must succeed in order for Gov't funds not to be wasted).
The ARBO envisions that the project be replicated by all members.