DAR holds public consultation with ARBs in Luzon for IRR of the New Agrarian Emancipation Act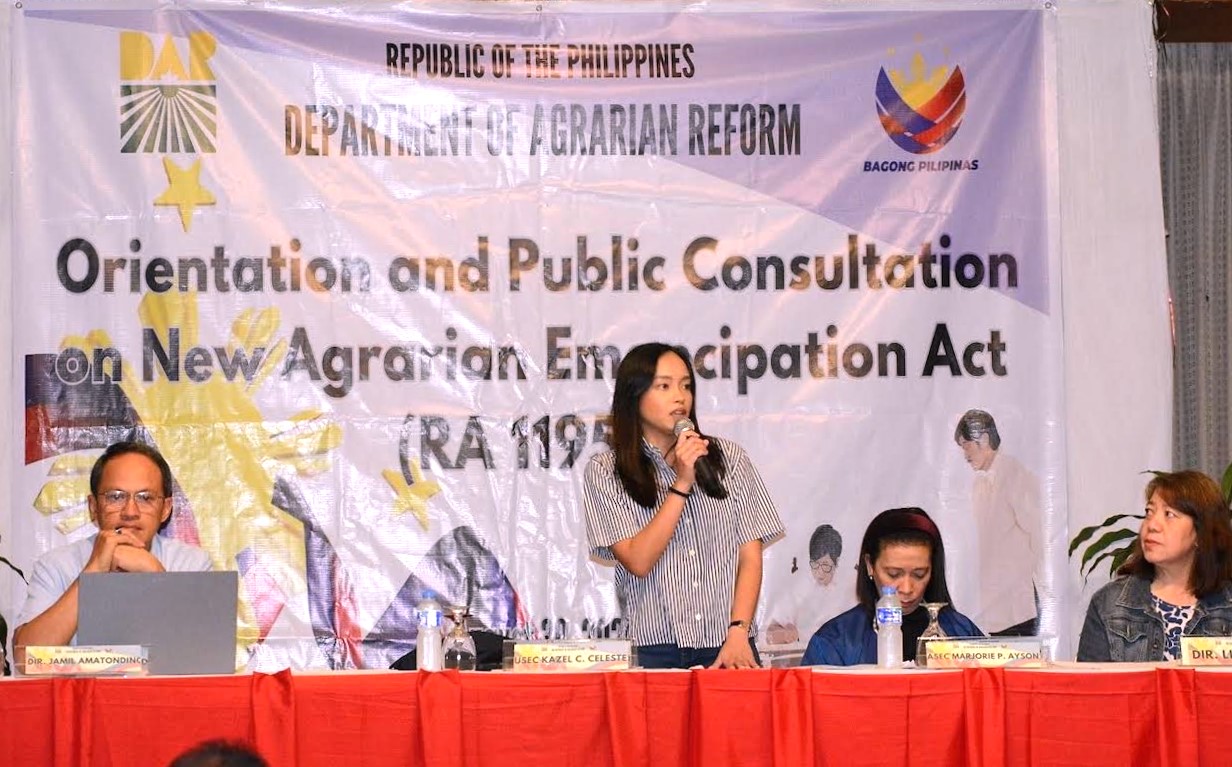 The Department of Agrarian Reform (DAR) has conducted a public consultation among agrarian reform beneficiaries (ARBs) in Luzon to ask for their input in the drafting of the implementing rules and regulations (IRR) of the New Agrarian Emancipation Act, otherwise known as Republic Act No. 11953.
A total of 117 agrarian reform beneficiaries (ARBs) from seven (7) regions participated in the public consultation led by Undersecretary Atty. Kazel C. Celeste of the Field Operations Office. Representatives from the Ilocos Region, Cagayan Valley, Central Luzon, CALABARZON, MIMAROPA, Bicol Region, and Cordillera Administrative Region, were present during the consultation held on August 31, 2023, in Quezon City.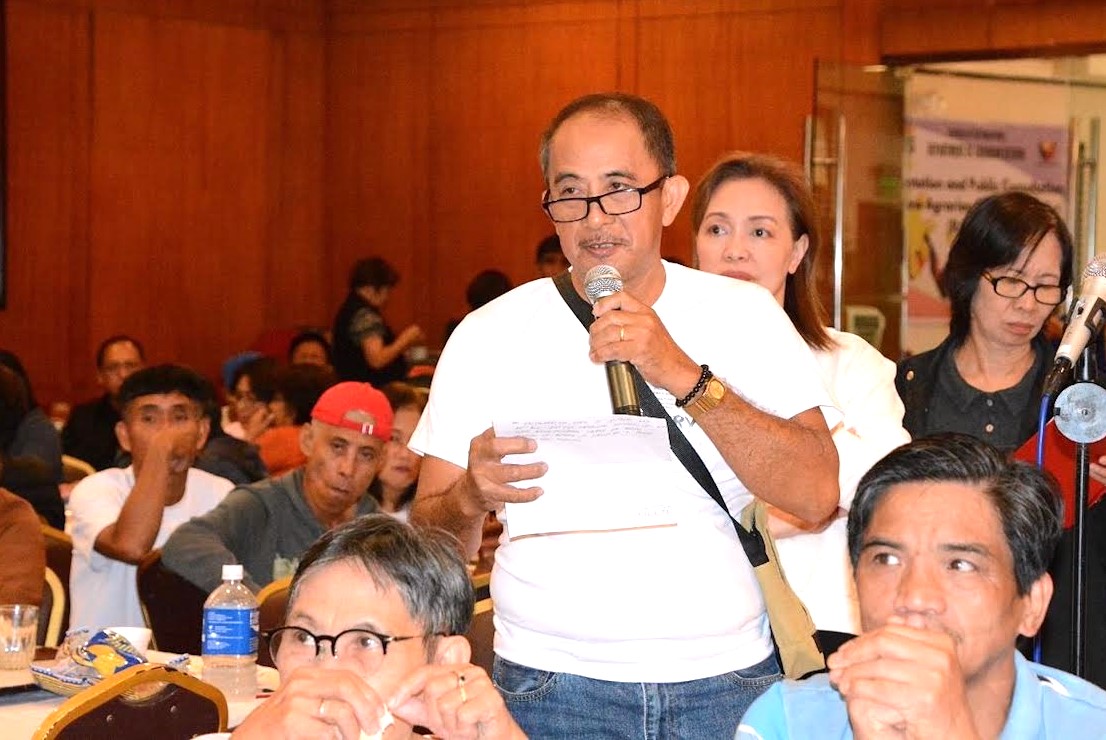 "We have to conduct discussions and public consultation for Luzon, Visayas, and Mindanao, for their inputs with regard to the IRR, as per the instructions of Secretary Conrado M. Estrella III," Celeste said.
The DAR- Technical Working Group (TWG) was tasked to submit the IRR and framework on or before September 22, 2023.
Among the issues raised by the ARBs were how the future ARBs would benefit from the law, lost titles or the titles that are not in the possession of the ARBs, and the benefit of the law to ARBs who have already fully paid their awarded lands under the Comprehensive Agrarian Reform Law.
RA 11953 condones the debt burden of agrarian reform beneficiaries in the amount of P57.57 billion which would benefit 610,054 ARBs, covering 1,173,101.57 hectares of agrarian reform lands.