DAR and BJMP in Cordillera Administrative Region (CAR) forge agreement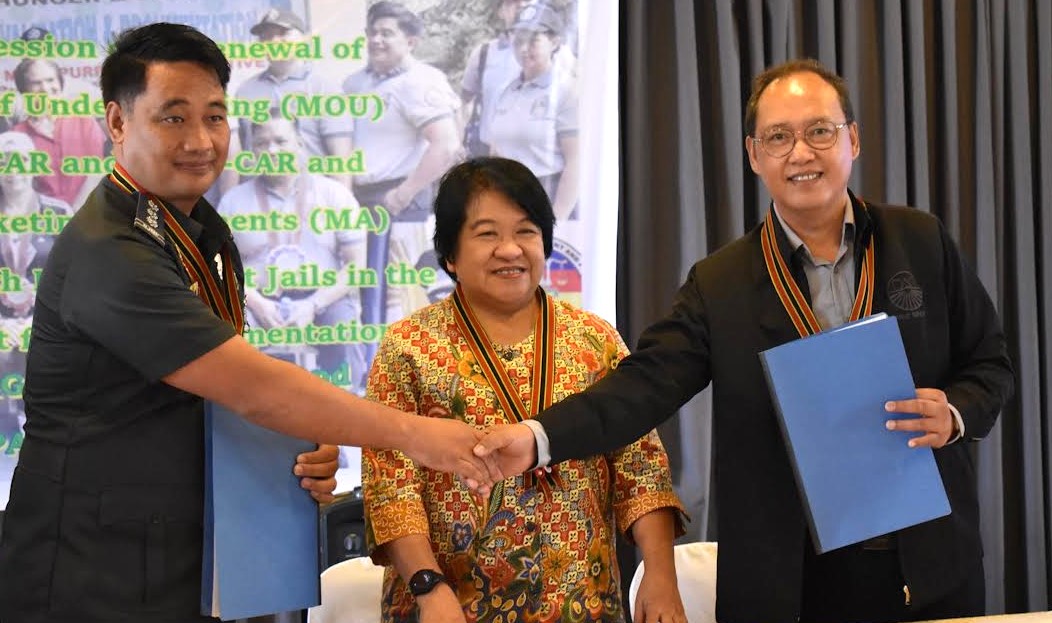 A significant milestone for agrarian reform beneficiaries' organizations (ARBOs) of the Cordillera Administrative Region (CAR) took place after the Department of Agrarian Reform (DAR) and the Bureau of Jail Management and Penology (BJMP) in this region forged the renewed memorandum of agreements (MOAs) providing farmers a steady and institutional market for their agricultural products.
The MOAs signed were with the Bokod Sulphur Spring, Caliking Farmers Multi-Purpose Cooperative (MPC), and the Northern Buguias MPC, for them to continue supplying their agricultural products to eight (8) BJMP offices and district jails.
Caliking Farmers MPC Board of Directors Chairman Samson Calubsing said on behalf of his fellow farmer-beneficiaries and organization, that they are happy to have this partnership with the DAR and BJMP.
"This program has greatly assisted us during the pandemic. We are very happy for the commitment of the two agencies to alleviate the nationwide problem of poverty and improving our living conditions," he said.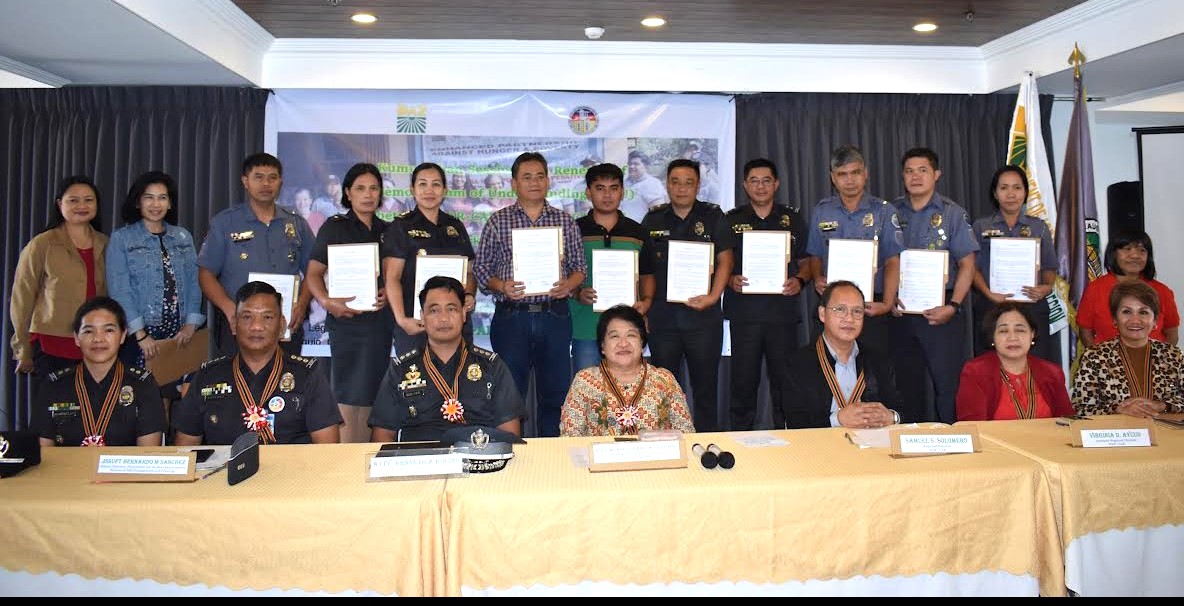 The undertaking is implemented under the Partnership Against Hunger and Poverty (PAHP) Program, a collaborative effort to combat hunger and poverty in the countryside by fostering cooperation among governmental bodies, agricultural organizations, and correctional facilities to promote sustainable development and community well-being.
Undersecretary Milagros Isabel Cristobal of the Office of Support Services said that the DAR, apart from enhancing the skills of the ARB, makes sure that their agricultural products have a steady market.
National PAHP Focal Person and BJMP Jail Senior Superintendent (JSSupt) Bernardo Sanchez shared that their office would continue to support the excellent quality of the food production and assist in purchasing the farmers' products.
DAR-CAR Regional Director Samuel Solomero, BJMP JSSupt Regional Director Atty. Kenneth Bid-ing, DAR-CAR Assistant RD Virginia Aycud, DAR PAHP National Point Person Susan Gambalan, along the dedicated staff from both BJMP and DAR, all showed their strong solidarity and support for the program.