DAR, NIA turn over P18.2 worth CIP to Tabuk farmers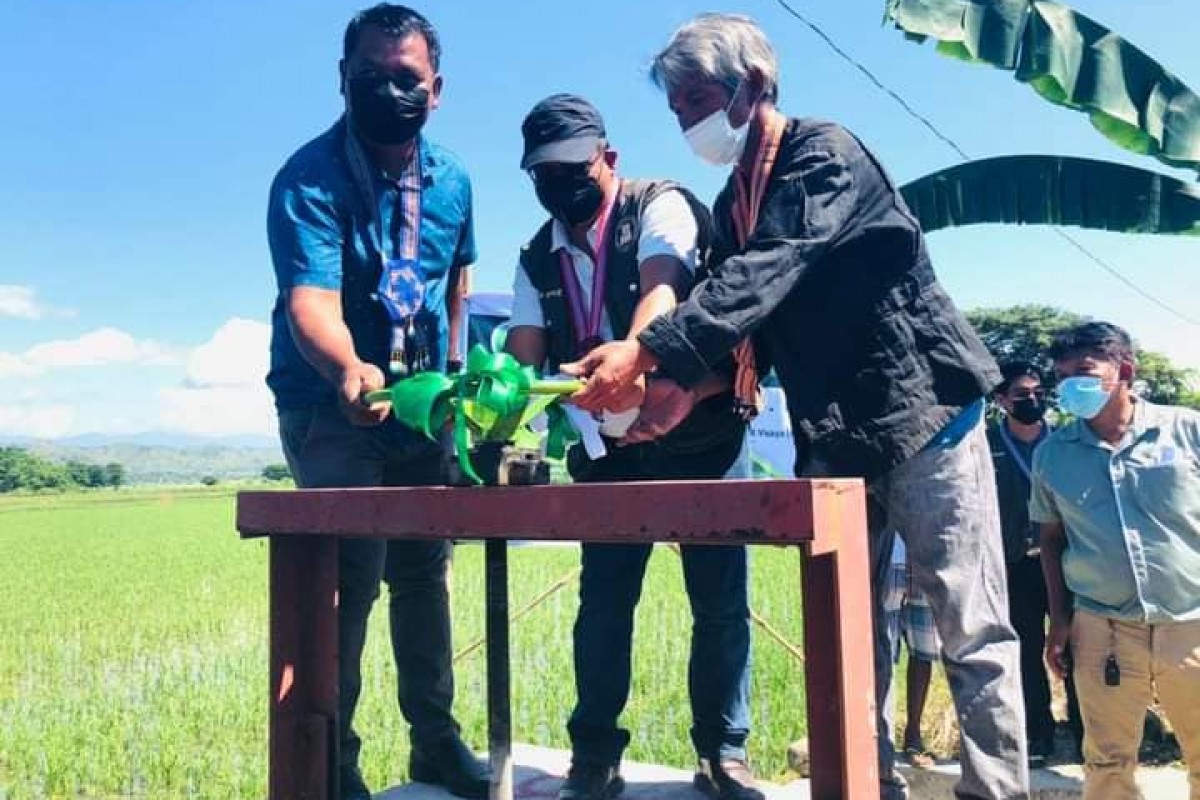 CITY OF TABUK, Kalinga (PIA) - - From a makeshift ditch to supply water irrigation, it has now become a durable Communal Irrigation Project (CIP) that will sustain farming and boost agricultural rice production of Agrarian Reform Beneficiaries (ARBs).
Phase II of the Laya West CIP worth Php 18.5 million was recently turned over to the Jose Anniban Farmers Irrigation Association. The project component involves the construction of 2.3-kilometer canal to irrigate a total service area of 133 hectares of farmlands to benefit 76 farmers.
The project was funded by the Comprehensive Agrarian Reform Program of the Department of Agrarian Reform under its support services program to ARBs and implemented by the National Irrigation Administration.
Mayor Darwin Estrañero during the turn-over ceremony said no project ever exist without partnership. Citing a Bible parable of two friends who were lost at sea but survived because of partnership, he said the lesson learned in the implementation of the CIP project that is each group complements the other.
The city government is presently implementing a P8 million worth of farmer to market road in Barangay Laya West to facilitate the delivery of agricultural products.
Congressman Allen Jesse Mangaoang represented by Regie Wacas said the CIP project now offers more development opportunities for farmers who were deprived a long time due to lack of agricultural support services.
Laya West Irrigators Association President Reynaldo Wansi expressed gratitude to the agencies who worked hand in hand for the realization of the project. He assured that they will take care of the CIP as he also appealed for continued partnership with concerned agencies to sustain the project that significantly improve productivity in their area towards a better community. (JDP/PAB-PIA CAR, Kalinga)
Source: https://pia.gov.ph/news/2021/07/08/dar-nia-turn-over-p182-worth-cip-to-tabuk-farmers