33 ARBs in Talisay City installed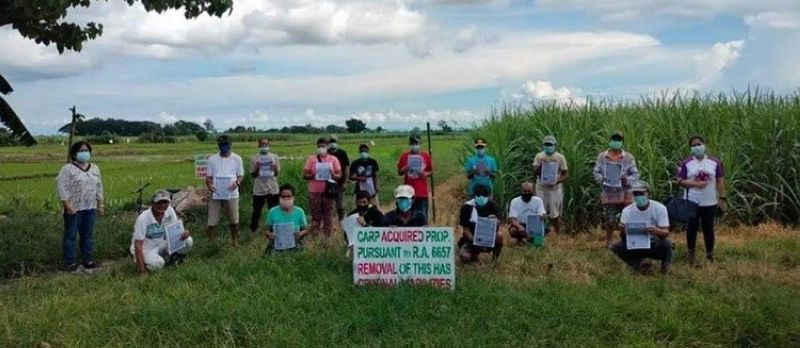 THE Department of Agrarian Reform (DAR) in Negros Occidental-North has installed 33 agrarian reform beneficiaries (ARBs) in over five hectares of land in Talisay City earlier this week.
Municipal Agrarian Reform Program Officer Josephine Lobrido, who spoke at the installation rites, said the DA aims to deliver social justice by providing land tenure security to landless farmers through land acquisition and distribution (LAD).
The covered landholding formerly owned by Domingo Rodriguez Inc. is located in Barangay Dos Hermanas in the northern Negros Occidental city.
The activity is under LAD process of the Comprehensive Agrarian Reform Program Extension with Reforms (Carper).
Through the program, the government is mandated to acquire and distribute public and private agricultural landholdings to tenants, farmers, farmworkers and tillers who are qualified to become ARBs.
This is in the form of certificate of land ownership award (Cloa) covering one contiguous tract or several parcels of land accumulated up to a maximum of three hectares per ARB.
This is anchored to the agency's aim to provide lands to landless farmers and farmworkers, guarantee the farmers' land security, deliver social equity, and provide them with the necessary productive resources needed to ensure their economic viability and productivity.
The DAR is the lead government agency that holds and implements comprehensive and genuine agrarian reform which actualizes equitable land distribution, ownership, agricultural productivity, and tenurial security for tillers of the land towards the improvement of their quality of life.
Source: https://www.sunstar.com.ph/article/1901039/Bacolod/Business/33-ARBs-in-Talisay-City-installed