The songwriter behind "DARe to Give, DAR to give it all" song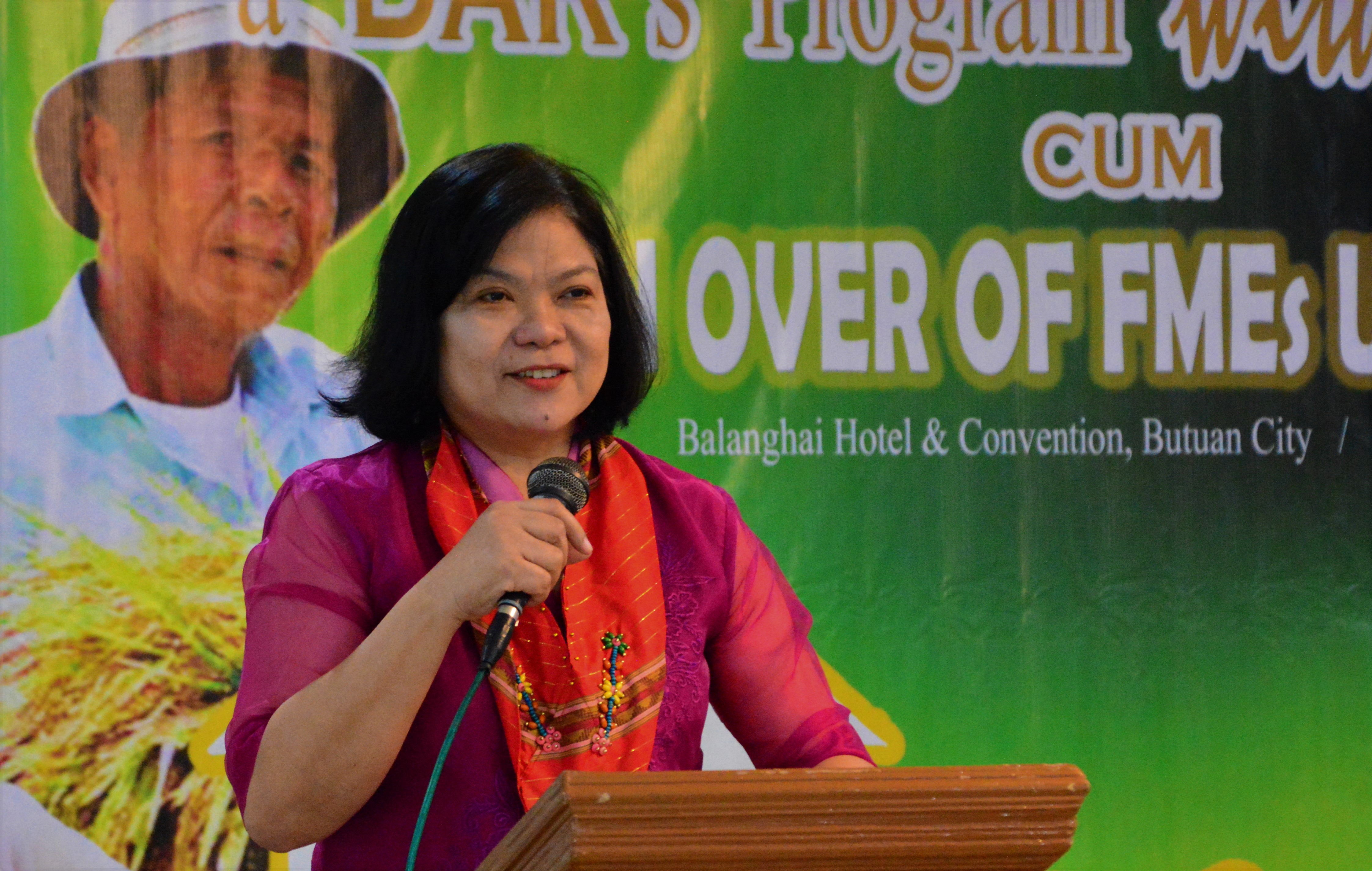 In this age of the internet, information is key. It is an age in which digital information has increasingly become a key driver in informing and showing people anything that you want to convey. It may be in the form of videos, social media cards, vlogs, blogs, or through music.
Our very own DAR Undersecretary for Support Services Office Emily O. Padilla has chosen songwriting to express and impart her ideals and advocacies to the world.
Have you heard her latest song composition? It is entitled "We serve the Agrarians" sung by MJ Cruz, music by Richard Cruz. Her song was produced into a DAR MTV entitled "DARe to give, DAR to give it all".
"I wrote the song to give credit where credit is due. To give credit to our farmers. Once and for all, I want people to know that our farmers are our heroes. Especially in these times of the pandemic, they continue to plant to supply food for the country. This song is meant to show our appreciation to them," Usec. Emily said.
"Being a daughter of an ARB-parents (agrarian reform beneficiary), I want to inspire ARBs that there is always hope if you really put your heart and mind into achieving something great. I really want to pay tribute to our modern-day heroes and I think that it shouldn't be just lip service but something that is substantial and real," she added.
Some of the most iconic songs of all time came about because of what artists or bands were experiencing at the time. Relationships, breakups, marriage, divorce, friendships, families, betrayals, mental health struggles, and parenthood are just a few of the life experiences that have inspired some of the most famous songs.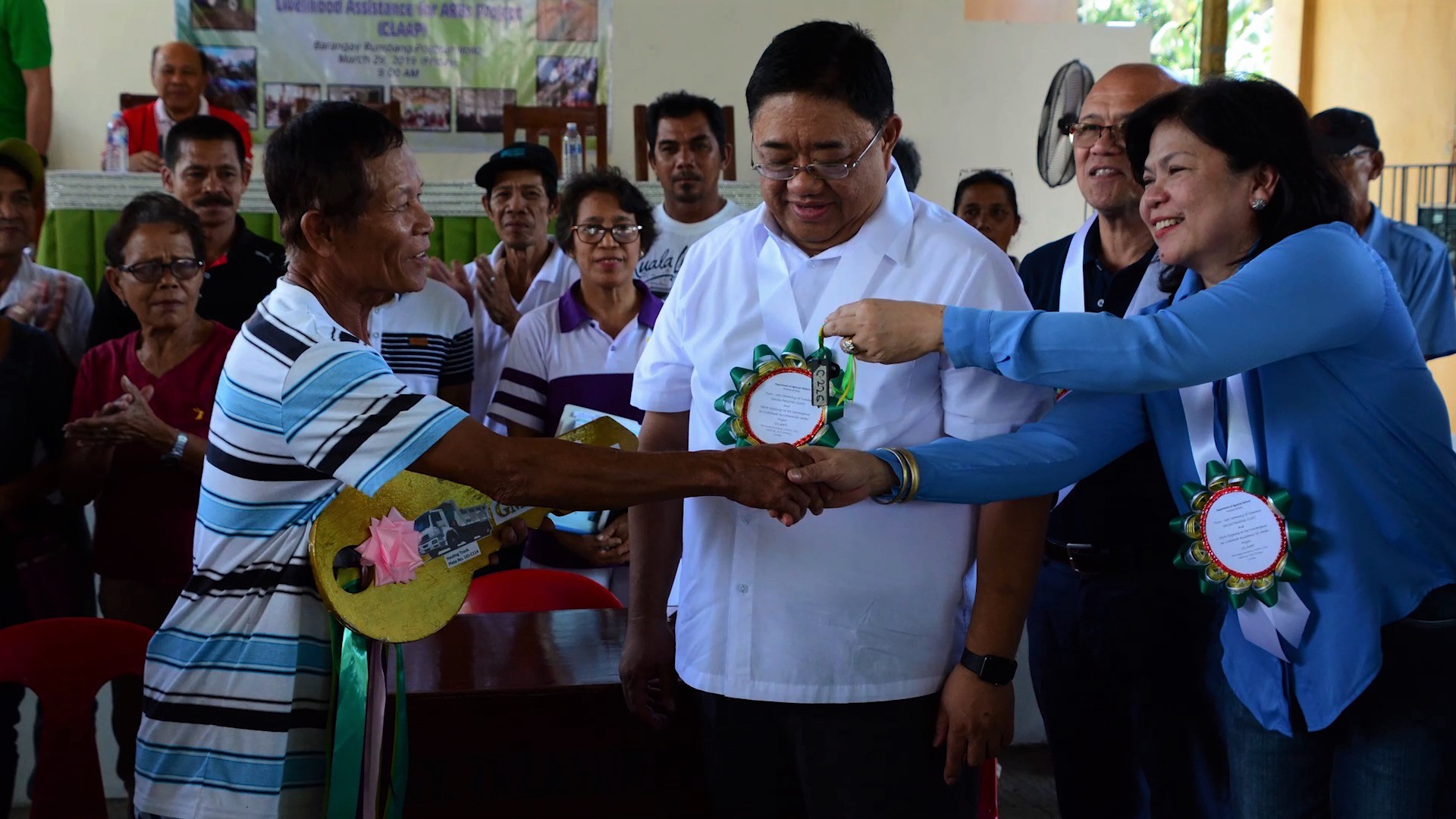 For Usec. Emily, she usually gets her inspiration from wanting to inspire others to be nationalistic and contribute to nation-building.
"I already wrote around five songs or so. The first song I ever wrote was about out high school reunion. It was a success! My classmates loved it so much they didn't want to part ways or go home after our reunion," the Usec. proudly said.
Her second composition was an environmental song about the town of Gabaldon in Nueva Ecija entitled "Gabaldon sa Luntiang Panahon." (There was a movement years ago in Gabaldon to save the Dupinga watershed. The watershed is the "lungs" of Nueva Ecija. Without it, Nueva Ecija will dry up and vegetation and other crops such as rice, that supply the whole of Luzon will suffer.—ed.)
"This song is about taking care of Gabaldon—about saving Gabaldon so that we can save the whole Luzon."
The third song she wrote was for then Mayor of Davao City Rodrigo Duterte. The President was then about to run for President of the country.
"I wrote this as I envisioned him to be the next President of the Philippines, which happened," she happily said.
"The song goes like this, 'lipad, lipad, agila, lipad,' and then at the last stanza of the song, 'lipad, Duterte, lipad.' It's a very moving song," she said.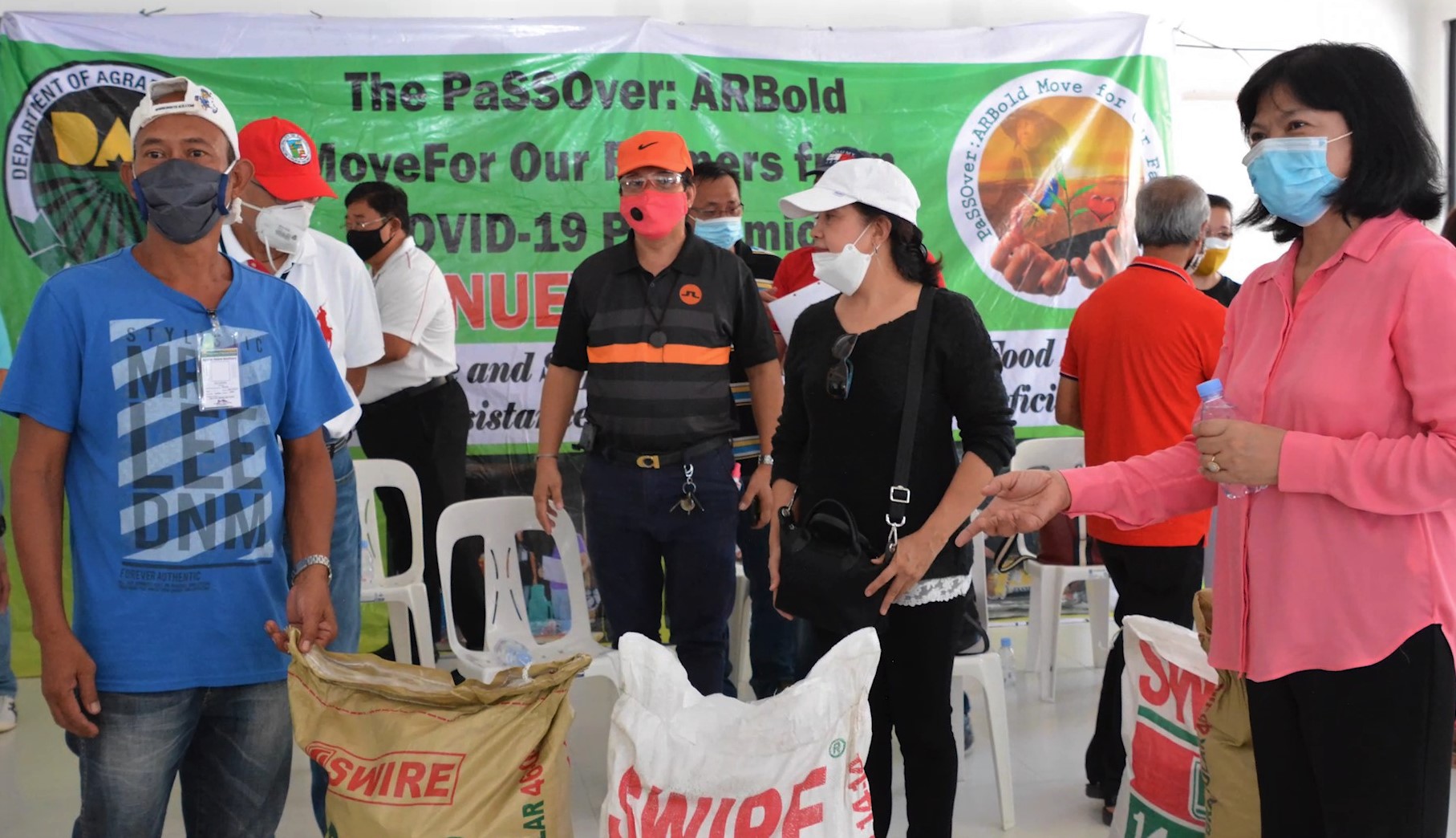 Another song she wrote for the department is called "Magtanim ay Masaya." The song emphasizes the value of farming and the abundance of the land.
"I wrote this song so we can have a paradigm shift. Everybody thinks that farming is difficult. This is for the youth. They do not want to go into farming because of big influence of the song "Magtanim ay di Biro." It's very negative. So, I wrote this song for people to have a more positive approach and a more appealing perception to farming for the youth," Usec. Emily said.
One day, after attending an ARB Summit, inspiration struck, and it took her all of 30 minutes to complete the lyrics of the song. This comes as no surprise since her music influence and inspiration comes from no other than National Artist Felipe Padilla De Leon, whose roots came from Peñaranda, Nueva Ecija – the same town where Usec. Emily's grandparents came from.
Owing to her hectic schedule, USEC. Emily hardly has time to listen to music these days, but when she does, it's the inspirational songs that give her enjoyment.
She wishes that this song inspires as it recognizes the true life heroes of our time – the farmers.
"We serve the Agrarians"
DARe to Give, DAR to give it all (Lyrics)
Composer: Usec. Emily O. Padilla
Performed by: MJ CRUZ and Zcentido Band
Music and arrangement by: Richard Cruz
Land to the landless is their outcry
Freedom from the bondage of soil
Social justice, support, and security
A country where farmers are free
DARe to give, DAR to give it all
One body, mind, heart and soul
We bring harmony among our people
Stability and peace for our nation
We don't just give lands to the landless
We give them hope, their dreams come true
The farm we give, makes them farmers
They're our heroes who feed us all
CHORUS
Let's give thanks to our farmers
For the food on our plates
For the clothes on our backs
As they work from dawn till sunset
To make us happy and comfortable
We the workers of agrarian reform
Blood, sweat, tears, we give it our all
Everyday we see the joy in their eyes
Rain or shine we endure we inspire
And so, we, the agrarian implementers
There's no turning back we look far beyond
We dare to give the last parcel of land
The last farmer beneficiaries of CARP
We love our farmers
They till our soil
When the farmer is rich
So it's our nation the farmers we serve
They are our partners
We dare to give, DAR to give it all
The future belongs to the tillers of the soil
(Repeat CHORUS)
Comfortable…. comfortable….
Video: https://www.facebook.com/dargovph/videos/338056487248781/?t=0