Persistence helps 63-year-old woman become CARP beneficiary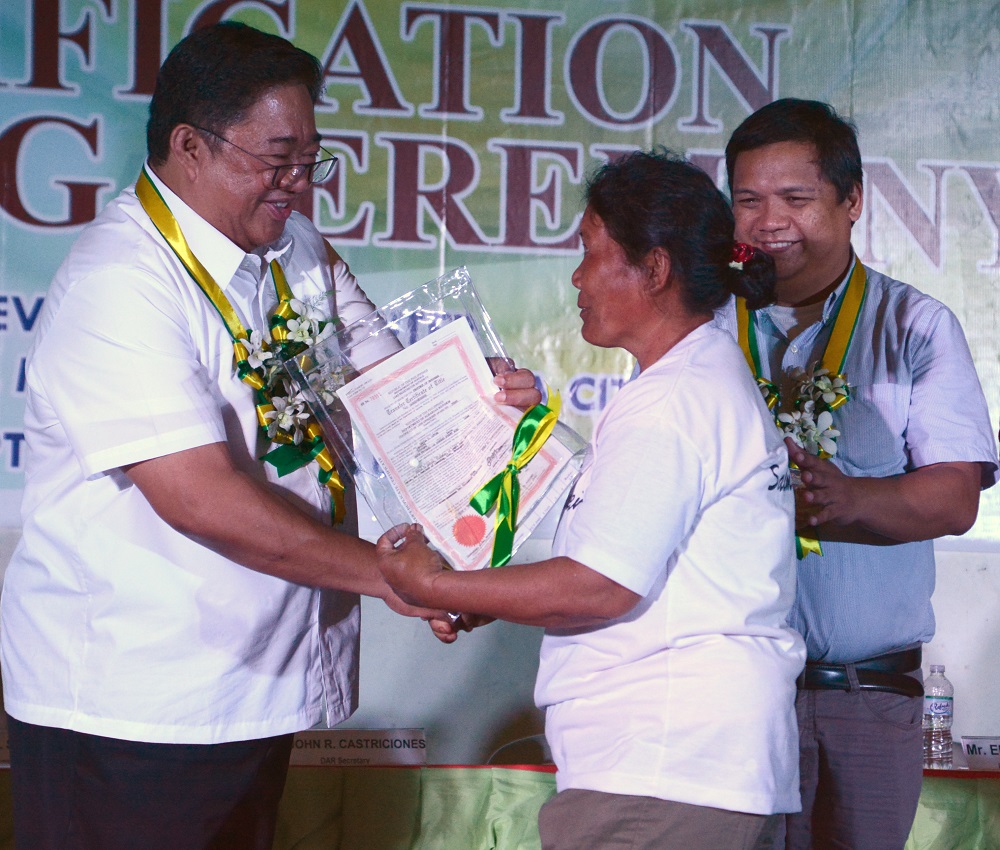 PERSISTENCE truly pays, at least, for 63-year-old farmer-beneficiary Luz Villamor-Balingit.
Mrs. Balingit was left out empty-handed when the 17-hectare farm in Nasugbu, Batangas, owned by the late Generoso Valenciano was placed under CARP coverage in 1993. The farm her ailing husband, Regino Balingit, 76, was tilling was chosen by the landowner as part of his five-hectare retained area as provided for under the agrarian reform law.
Section 6 of the Republic Act 6657 or the Comprehensive Agrarian Reform Law simply states that a landowner may retain no more than five hectares of his CARP-covered property, and three hectares for each of his children, provided that they are already 15 years of age and are directly tilling or managing the farm themselves.
"It was the most difficult times of our lives. While our fellow farm tenants were fully enjoying the fruits of their labor from farmlots they could call their own, we were limited to our share from produce of the farm my husband was tilling as tenant still," Aling Luz, as her peers fondly call her, recalls.
Aling Luz, however, did not just sulk in one corner. Whenever she learned that landowner Valenciano was attending a gathering in their community, she would make it a point to go there and patiently waited for an opportune time to approach and plead to him to give up his retained five-hectare farm in their favor and fellow tenants.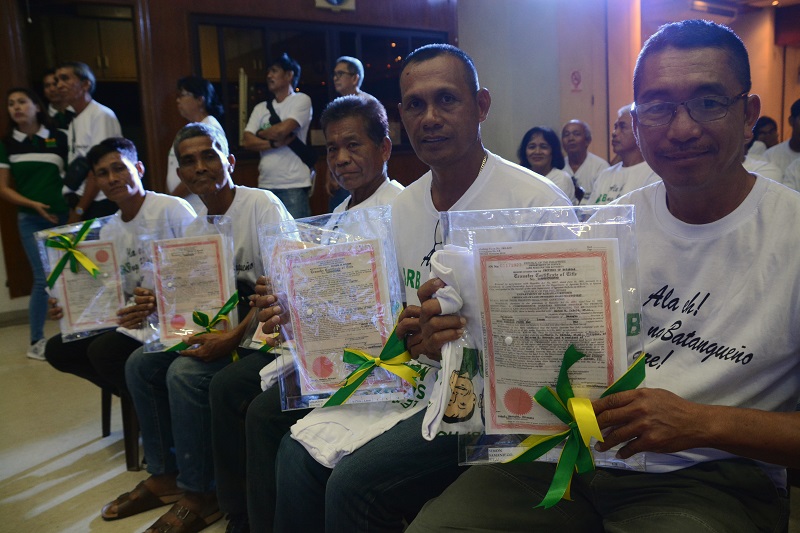 "I persistently pleaded to him: 'Sir, you are already very rich and your two sons are also living prosperously. It will just be an added burden to you coming by every now and then. We will be forever grateful to you if you would give up your remaining farm to us. Sir, please…" Aling Luz says.
Her effort finally paid off when Mr. Valenciano finally agreed to place his retained area under CARP coverage in 2013.
Last Wednesday, Aling Luz and four other tenants of the late Valenciano finally realized their long-cherished dreams when Agrarian Reform Secretary John Castriciones handed to them and to fellow 184 farmer-beneficiaries their respective individual certificates of land ownership award (CLOAs) at the CAP Development Center in Lipa City.
The CLOAs covered pockets of landholdings, with combined area of 172 hectares that are spread over 12 municipalities in the province of Batangas: Nasugbu, Tuy, Lian, Balayan, Calaca, San Pascual, Tingloy, Lobo, San Jose, Ibaan, Rosario and San Juan.
Like Aling Luz, Emiliano de Guzman, 64, and Antonio Lumbera, 66, were ecstatic as they waved their respective individual CLOAs, the testaments to their being new small landowners.
Actually, Mr. De Guzman and Mr. Lumbera have long been farmer-beneficiaries, their names listed on a collective CLOA that was awarded in 1992 to them and fellow farmer-beneficiaries of a 50.4-hectare landholding formerly owned by the Philippine Associated Smelting and Refining Corp. in Batangas.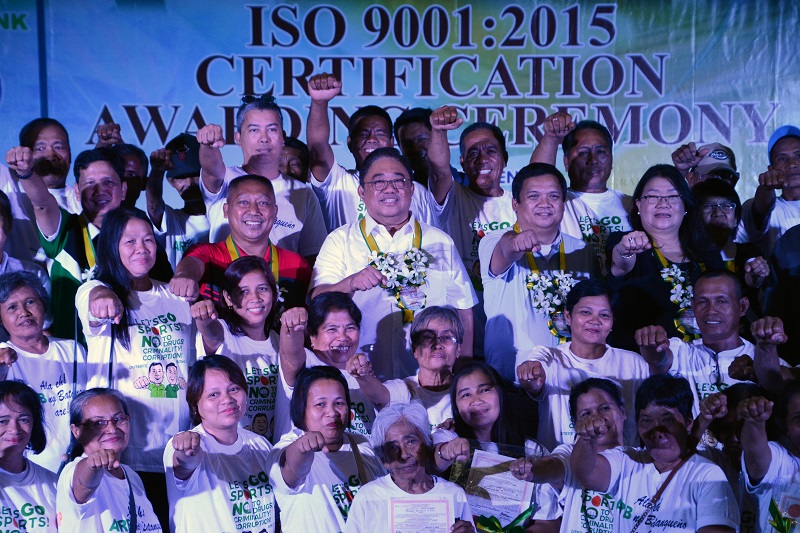 "Being a true owner is better than being just a 'part owner' of a big landholding," Mr. De Guzman says, adding: "Now, I can proudly say that I am a Filipino living with dignity, and not a squatter, in my motherland."
Mr. Lumbera thanked President Duterte and Secretary Castriciones for making their dreams come true.
"A number of the country's Presidents and DAR Secretaries came in a span of 16 years, but it was only during the time of President Duterte and Secretary Castriciones that we finally received our land titles. It took us 16 years, but it's worth it."
Castriciones reminded the farmer-beneficiaries to till and make productive the farmlots given to each of them and not to pawn or sell them. He called them the "true Filipino heroes" for providing food on the table of every Juan dela Cruz.
#AgrarianReform #DAR4Farmers #Land4Farmers #ComfortableLifeForAll #PartnerForChange #CARP@30:DARe2Change