361 Quezon farmers now landowners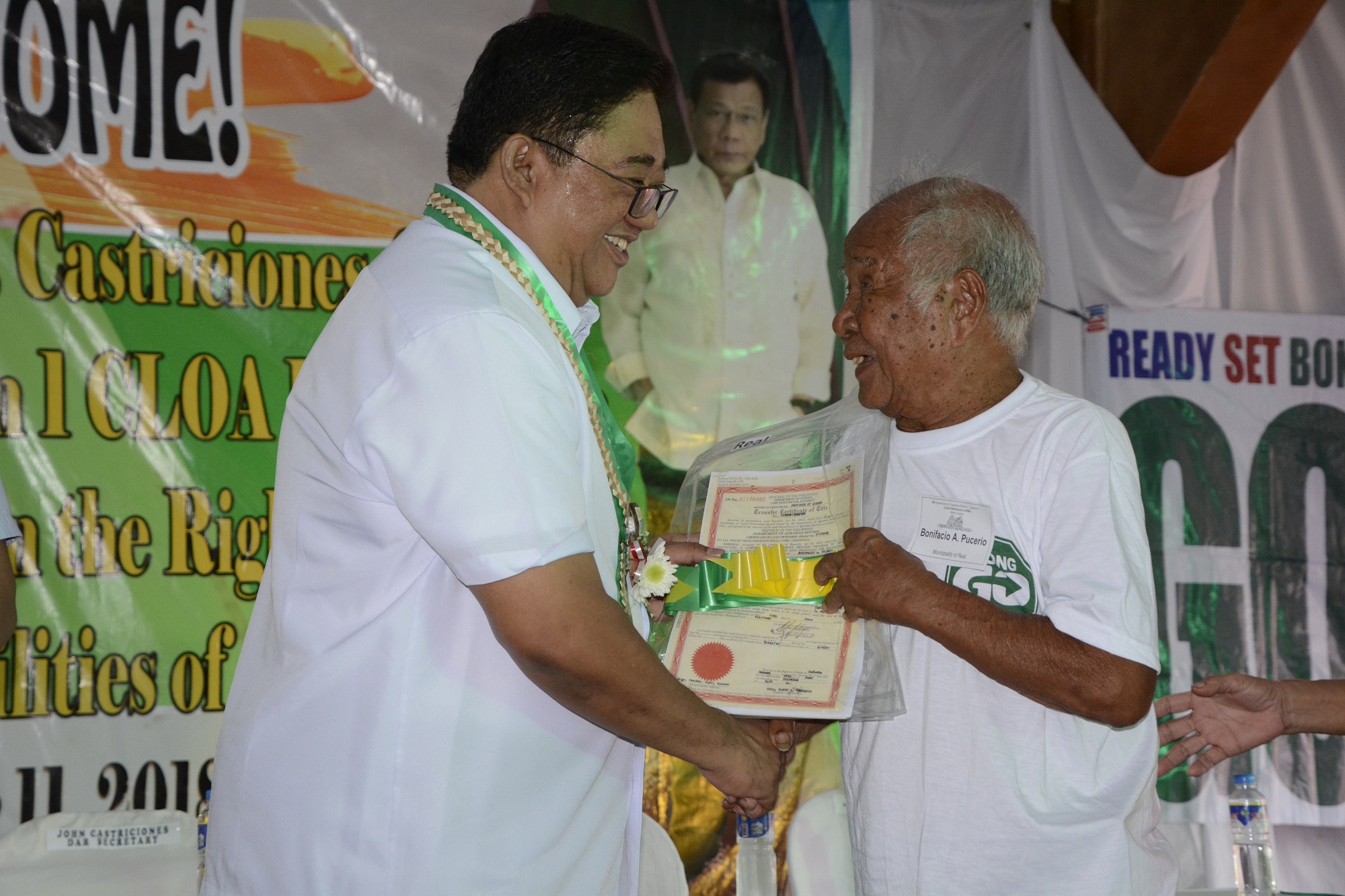 INFANTA, Quezon—The long wait is over for 361 Quezon farmers who received their individual Certificates of Land ownership Award (CLOA) from Agrarian Reform Secretary John Castriciones, in a distribution ceremony held recently at Chateau de Marinero.
"I thank God and the government for this land title. I now have something to pass on to my son and my grandchildren," said Bonifacio Pucerio, 81, a coconut farmer from Real, Quezon.
"Now that I have full ownership of the land, I am now free from the burden of paying rent or share to the landowner," Pucerio said.
Another beneficiary 68-year-old Norma Parale from General Nakar, and her son, Jason, 39, both received their CLOAs from the Secretary.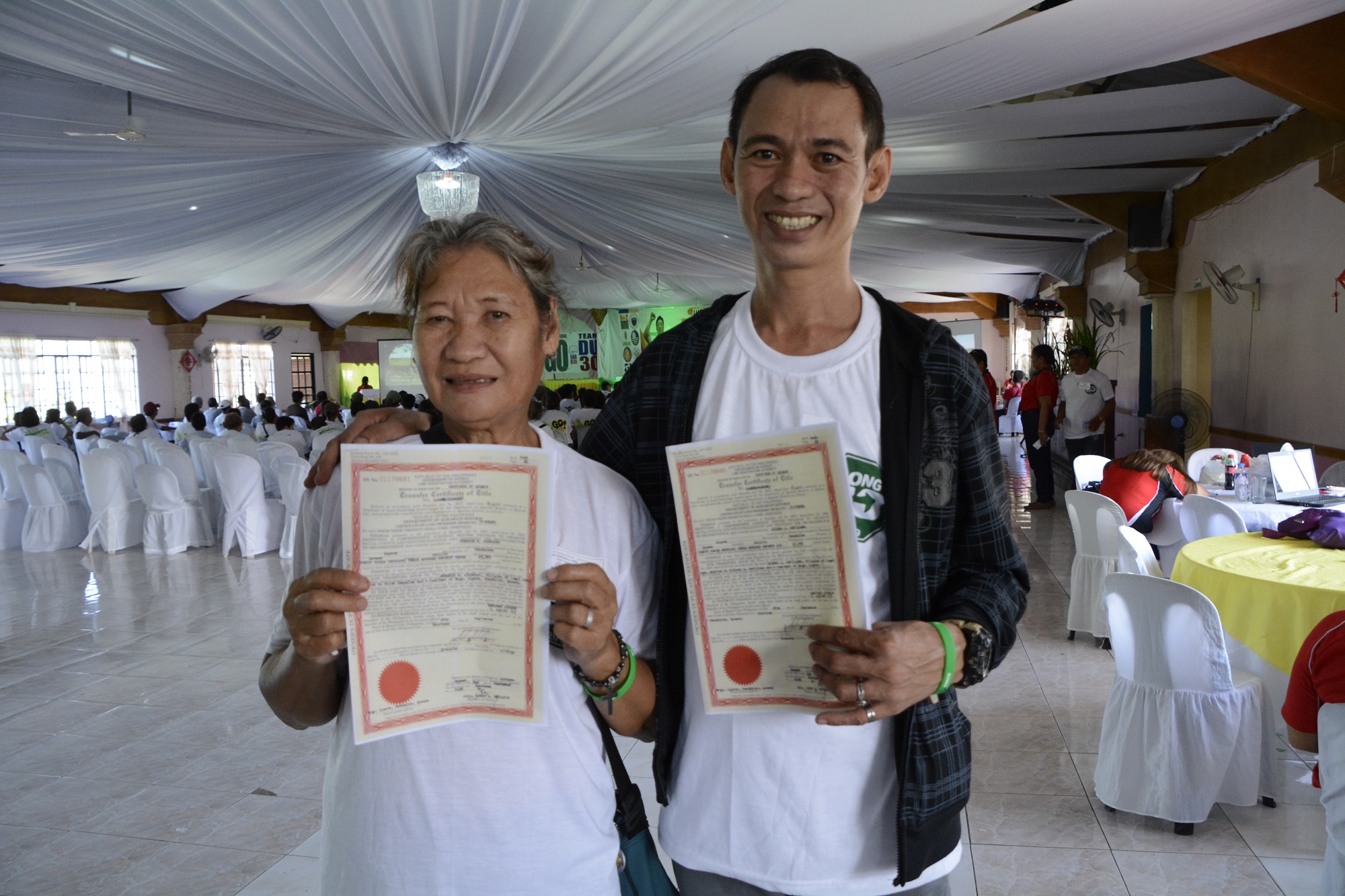 Parale, a widow, said that after her husband died, she had to raise four kids on her own through coconut farming. "To augment my income, I also sold fish in the market," Parale added.
"Now that we are landowners, we can now plant any crop we want on our land," Parale said.
Jason Parale's farm lot is beside his mother's. "My mother and I plan to intercrop the coconuts with cacao, coffee, and flowers. There is a market for cacao, coffee and cut-flowers here in Quezon. "We want to pursue that in the coming months," said the younger Parale.
Together with DAR Regional Director Rene Colocar, Castriciones led the distribution of agricultural lands covering 529 hectares located in 11 municipalities in Quezon.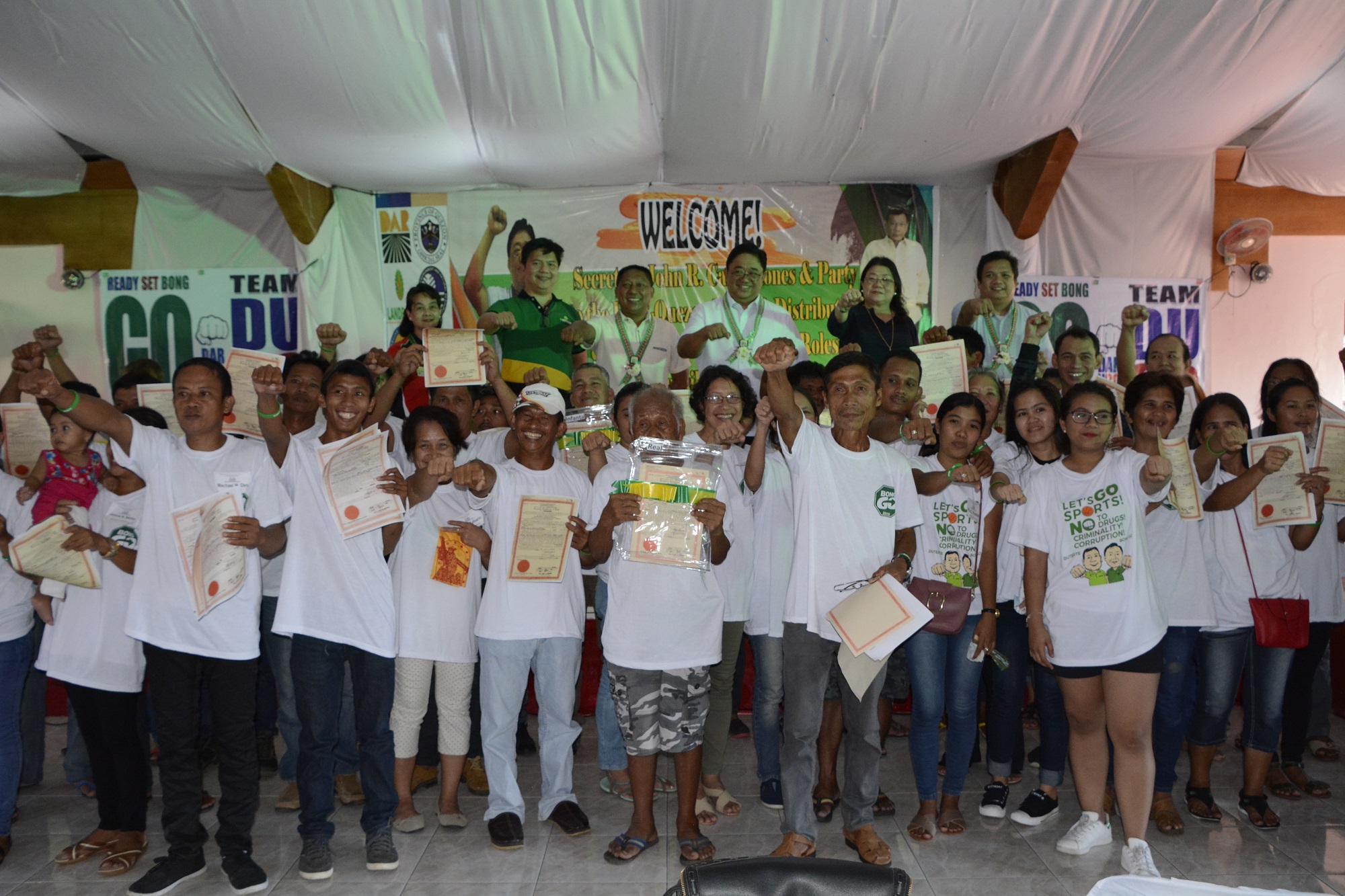 "The CLOAs are just the first step towards more support from the government. We will follow President Duterte's national goal of improving the economic lives of our farmers by pouring various support services to farm communities," Castriciones said.
"My marching order from our President is to help our poor farmers and to fight for their rights," Castriciones added.
The local government officials present at the CLOA distribution were: DAR Assistant Secretary Elmer Distor, DAR Asst. Regional Director Priscila Ong, Land Bank Asst. Vice President Ramilito Basbacio and Infanta Mayor Filipina Grace America.
#AgrarianReform #DAR4Farmers #Land4Farmers #ComfortableLifeForAll #PartnerForChange #CARP@30:DARe2Change