DAR MIMAROPA Region all set for the "New Normal"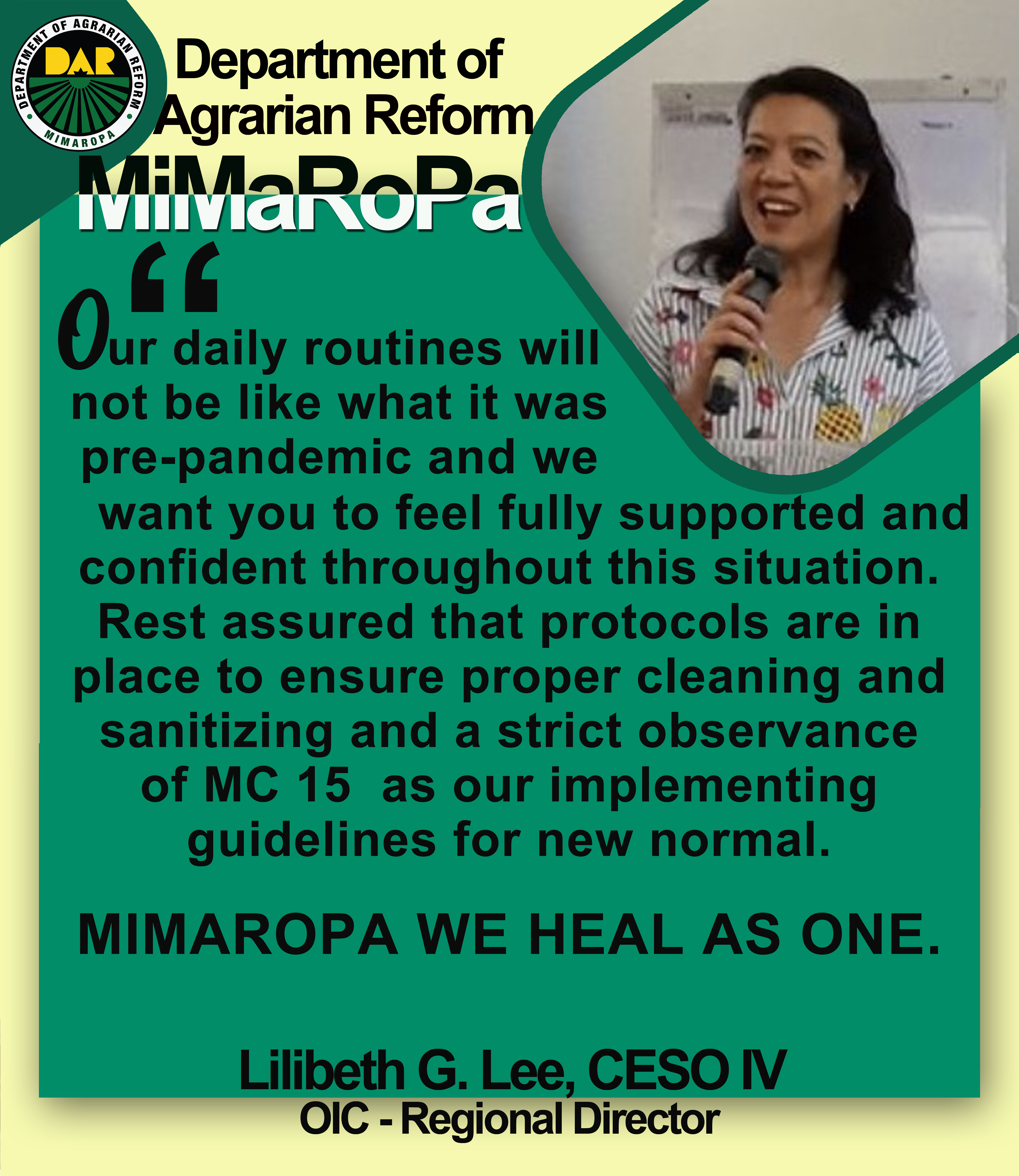 "Over the past few months, we have experienced an unusual shift in our way of life and in doing our responsibilities as public servants due to Covid-19 pandemic. As the curve is flattened, we should be ready to embrace into what seems to be our new normal", OIC-Regional Director Lilibeth G. Lee said in line with the preparation of Regional Office workplace.
With the issuance of Memorandum Circular (MC) No. 15 stipulating the guidelines for the implementation of protocols for the new normal in the Department of Agrarian Reform (DAR), the Regional and its provincial offices adhere on what was stated in the MC.
The office has set-up transparent barriers (plastic coverings) and several advisories were posted within the premises of the building. Said mounted posters will help spread awareness and serve as health reminders for both employees and clients.
"Soon, work from home (WFH) will be gone for most of us and this is what our office is preparing. To have a safe work space for everyone in every step of the way. The management remains committed to ensure the welfare of our employees, the continuity of our service and the security of our clients", OIC-Director Lee added.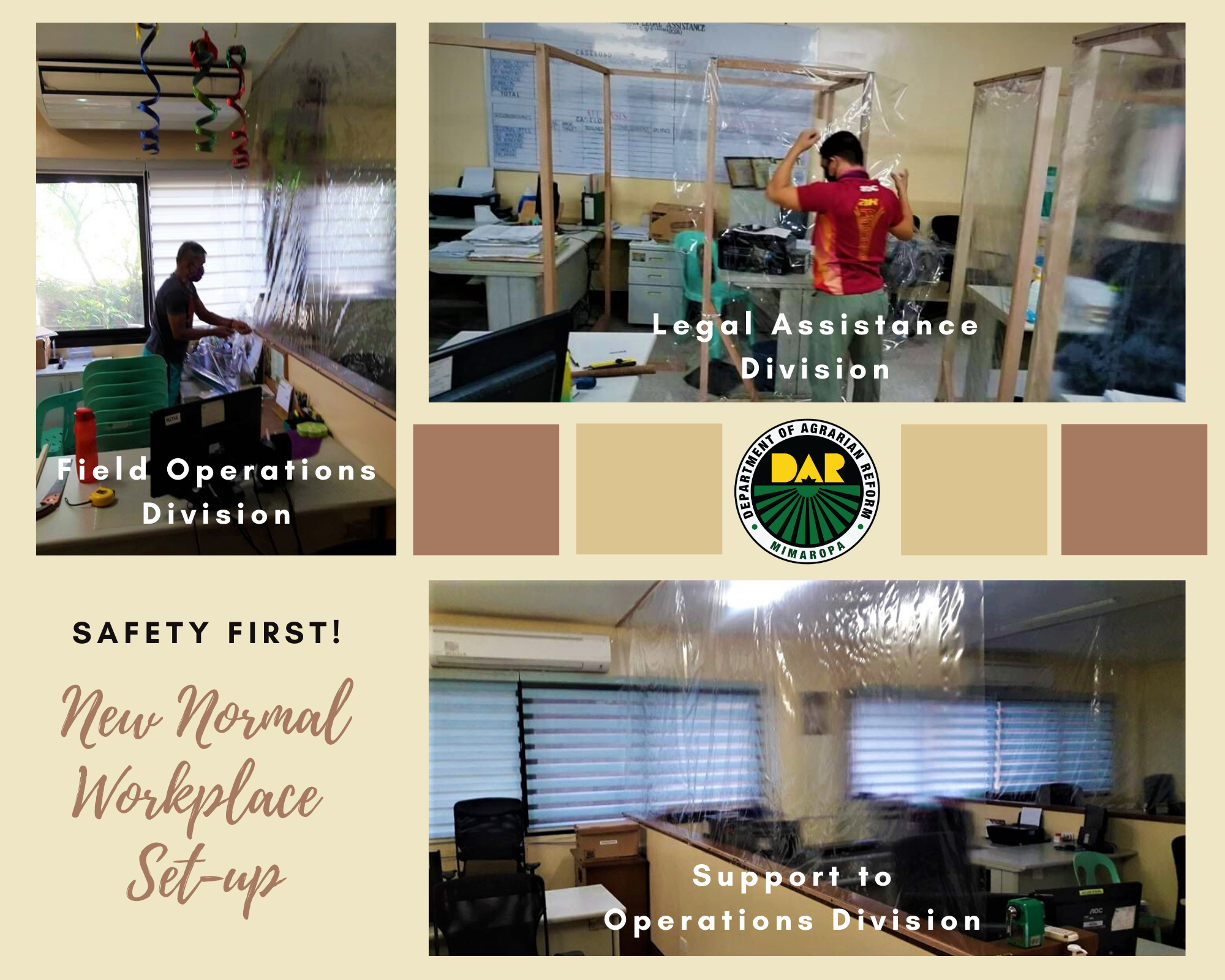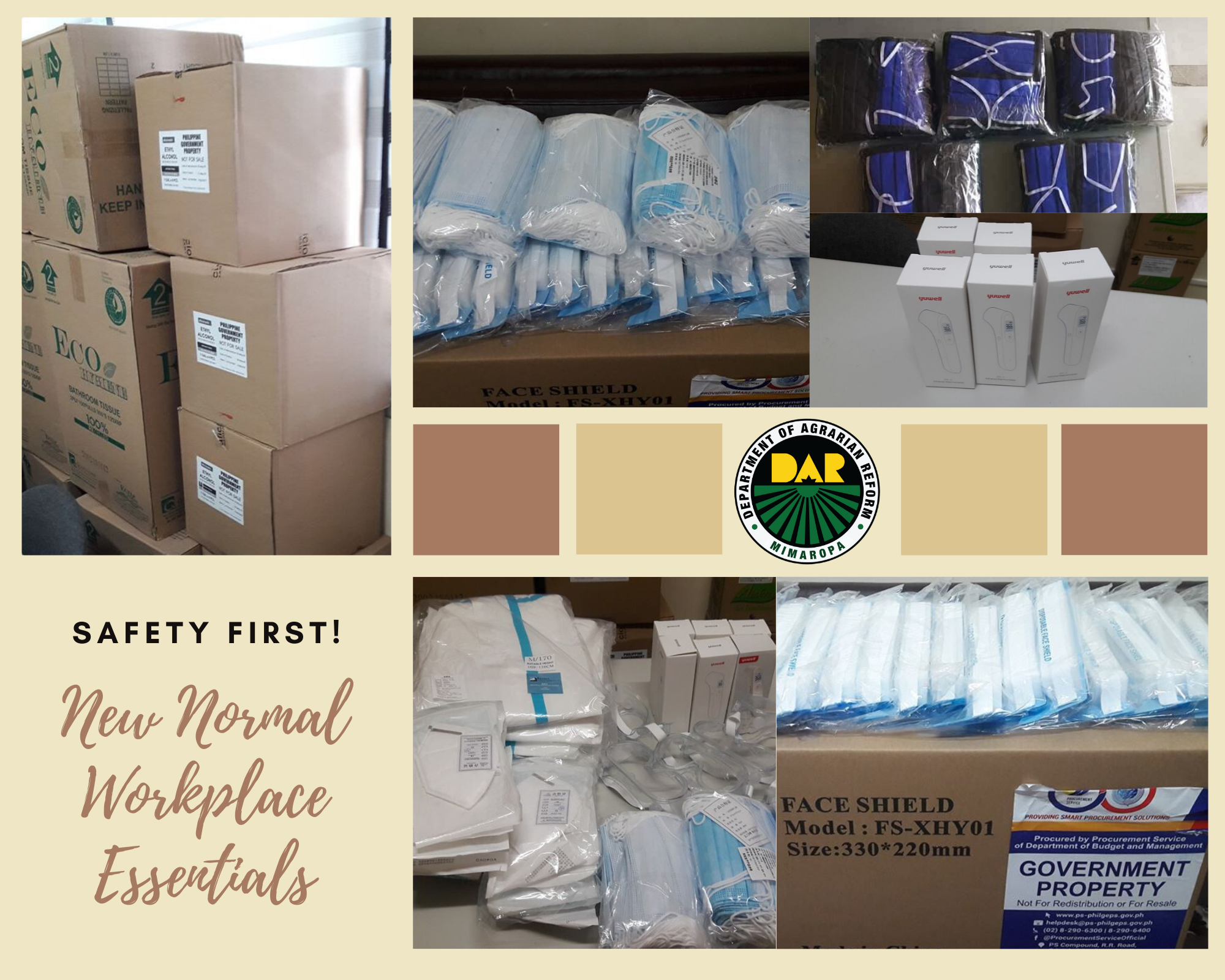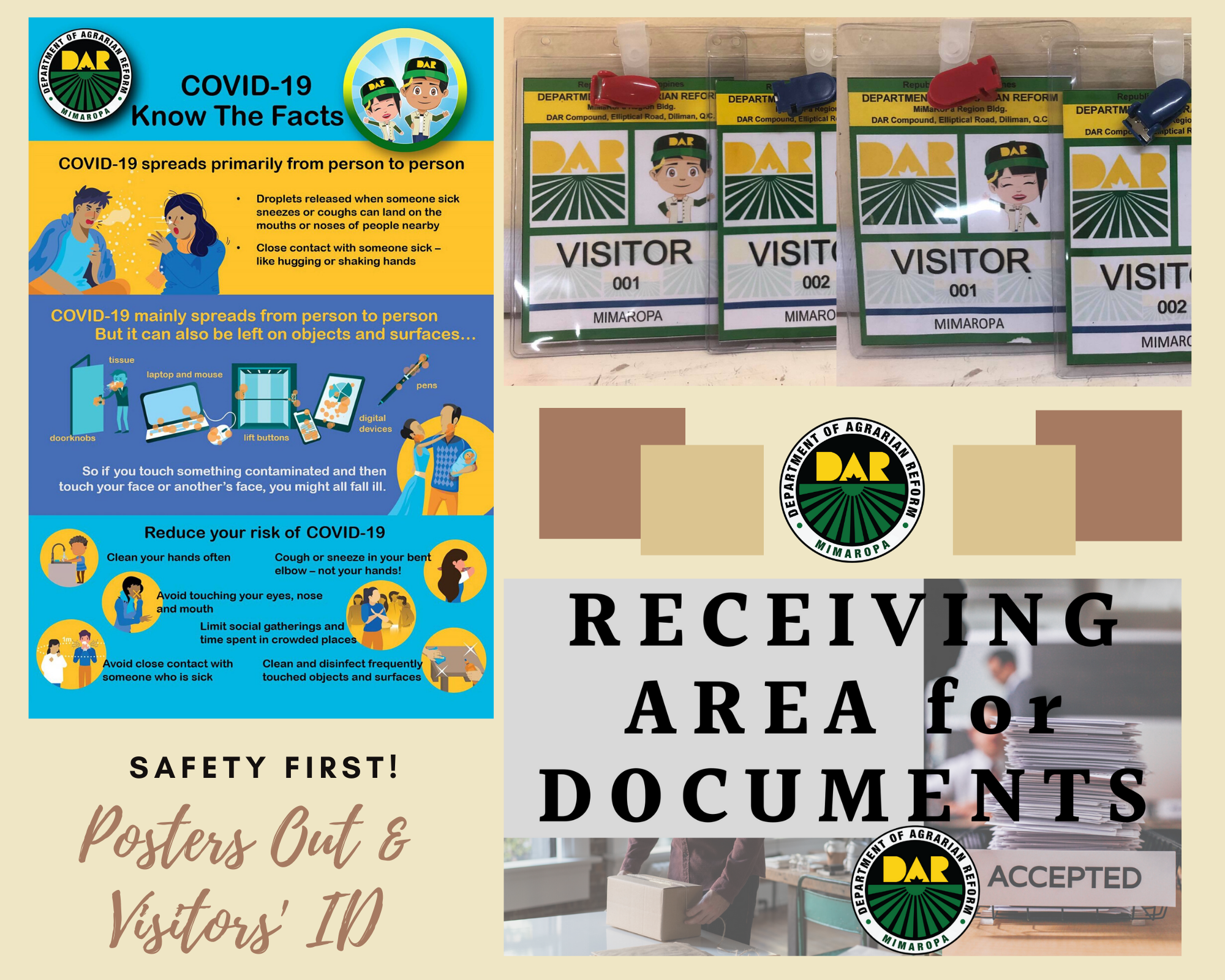 Surgical and re-usable facemasks, N95 masks, face shields and safety googles, temperature thermal scanners, tissue, alcohol, hand wash liquid and sanitizers were also procured by the office to be used by all regional personnel as an essential protection against the current virus.
"We understand the fears and anxieties within you, there is no question that it is stressful but it's important to remember that this isn't just about us — the entire world is facing this pandemic together. And we want you to know that we are moving forward in this time of uncertainty with a strategy of preparedness, action and togetherness — as public servants and as a family," OIC-Director Lee shared to boost the morale of employees.
###