DAR Marinduque makes headway in providing support to rural women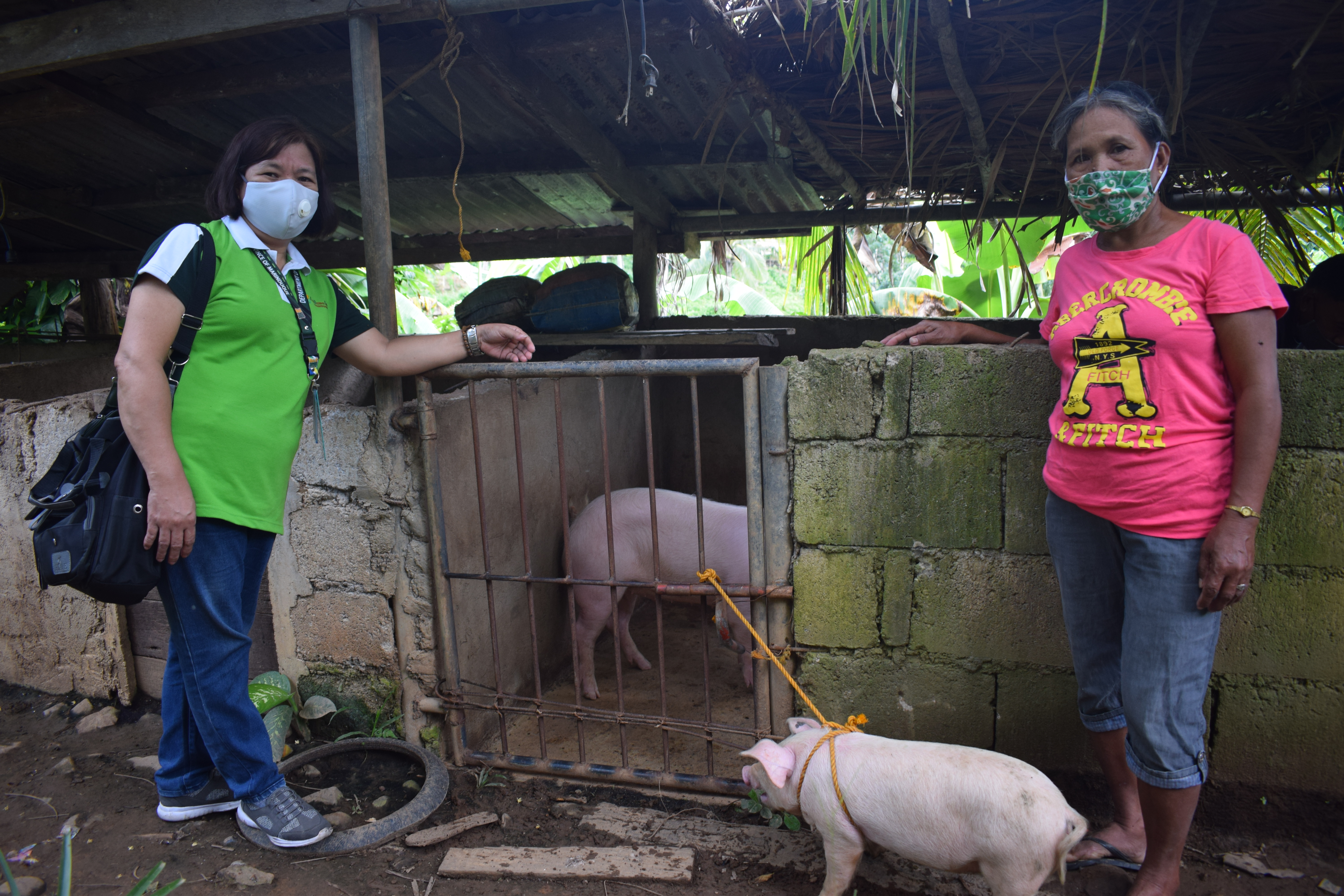 Aware that rural women are considered vulnerable sector and one of the hardest hit of the devastating impacts of COVID-19, DAR Marinduque advances the implementation of the Departments' PaSSOver: ARBold Move Project and reaches out to women particularly those in difficult circumstance
PARPO Emma Garniel emphasized that "15 rural women were identified to be in special circumstances such as widow, senior citizen, head of household and person with disability with no steady source of income. These women were all provided with assistance particularly starter kits for hog fattening and goat raising".
Garniel believes that the hog fattening and goat raising kits will help augment the beneficiaries' livelihood and source of income in this time of distress.
One beneficiary caught DAR Marinduque's attention, seventy-year-old Rosario Pondevida, a person with disability (PWD) and a widow, is a recipient of breeder (60 kg), piglet (10-12kg), a sack of starter feeds, three sacks of grower feeds, and a sack of breeder feeds for hog fattening.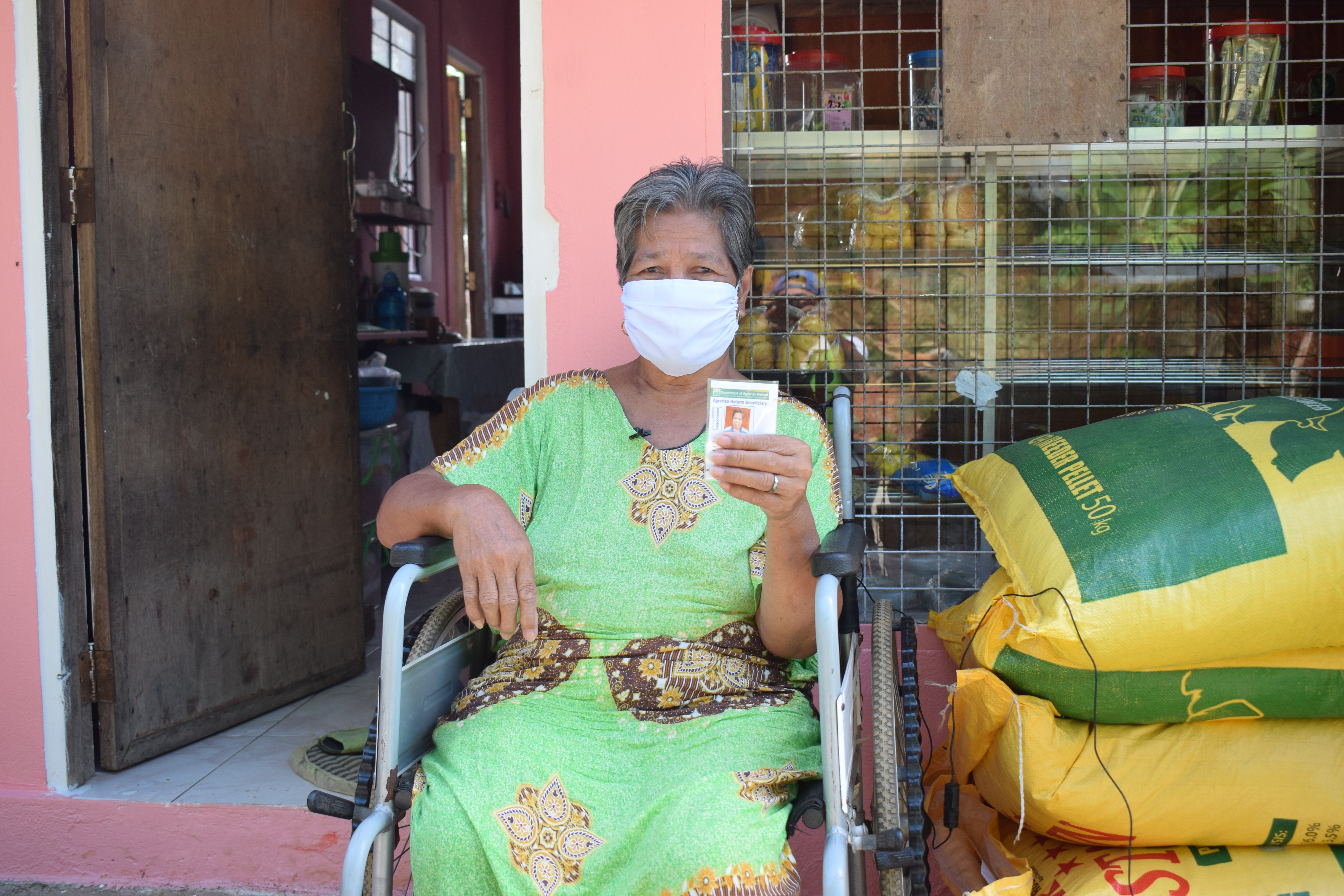 Aling Rosario is nothing but thankful for the assistance, in her words, "Kahit po ako ay isang paralisado di po ako nakalimutan ng DAR na bigyan ng ayudang pangkabuhayan. Malaki pong katulungan ito sa aking pamilya at sa aking akabuhay. Maraming salamat po."
Beneficiaries were clustered for ease of project implementation and monitoring. Aling Rosario is part of the Masigasig Cluster in Sta, Cruz and a member of Masalukot Handicraft Weavers Association. Other clusters are Dilawan Cluster in Boac part of the Samahan ng Nagkakaisang Magsasaka ng Duyay, and Polo Cluster in Gasan part of the Bayanihan Linis Tanim MPC.
DAR Marinduque is confident that even if the PasSSOver: ARBold Move Project may not reach all those who need assistance, Marinduqueños will always share what they have with those who have less. Such sharing, no matter how small, will surely help our ARBs bounce back from the ill effects of the pandemic.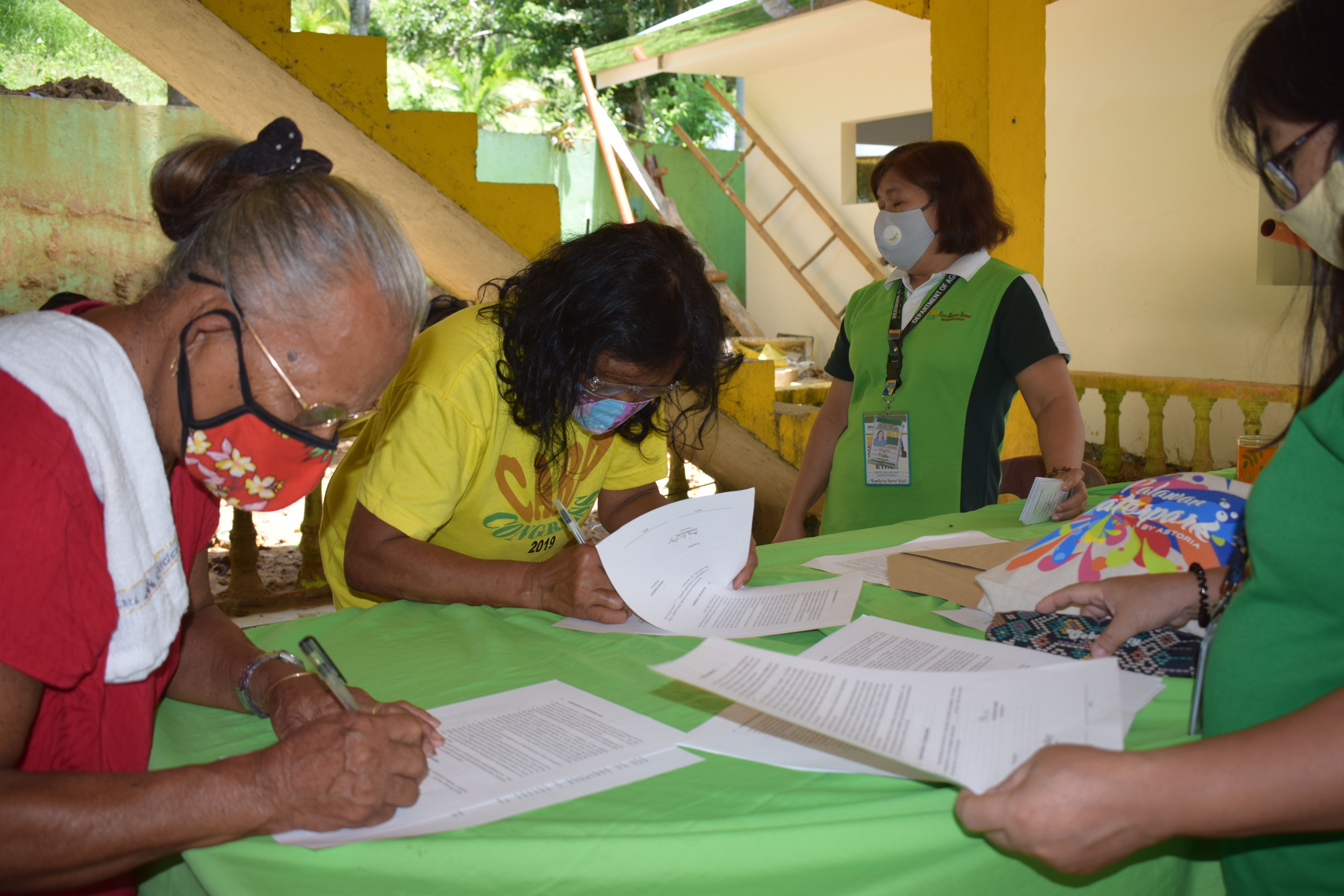 To date, DAR Marinduque has extended assistance to 895 farmer-beneficiaries.
(GGoleng/ABunag)