21 ARBs in North Cotabato receive Livelihood Assistance from DAR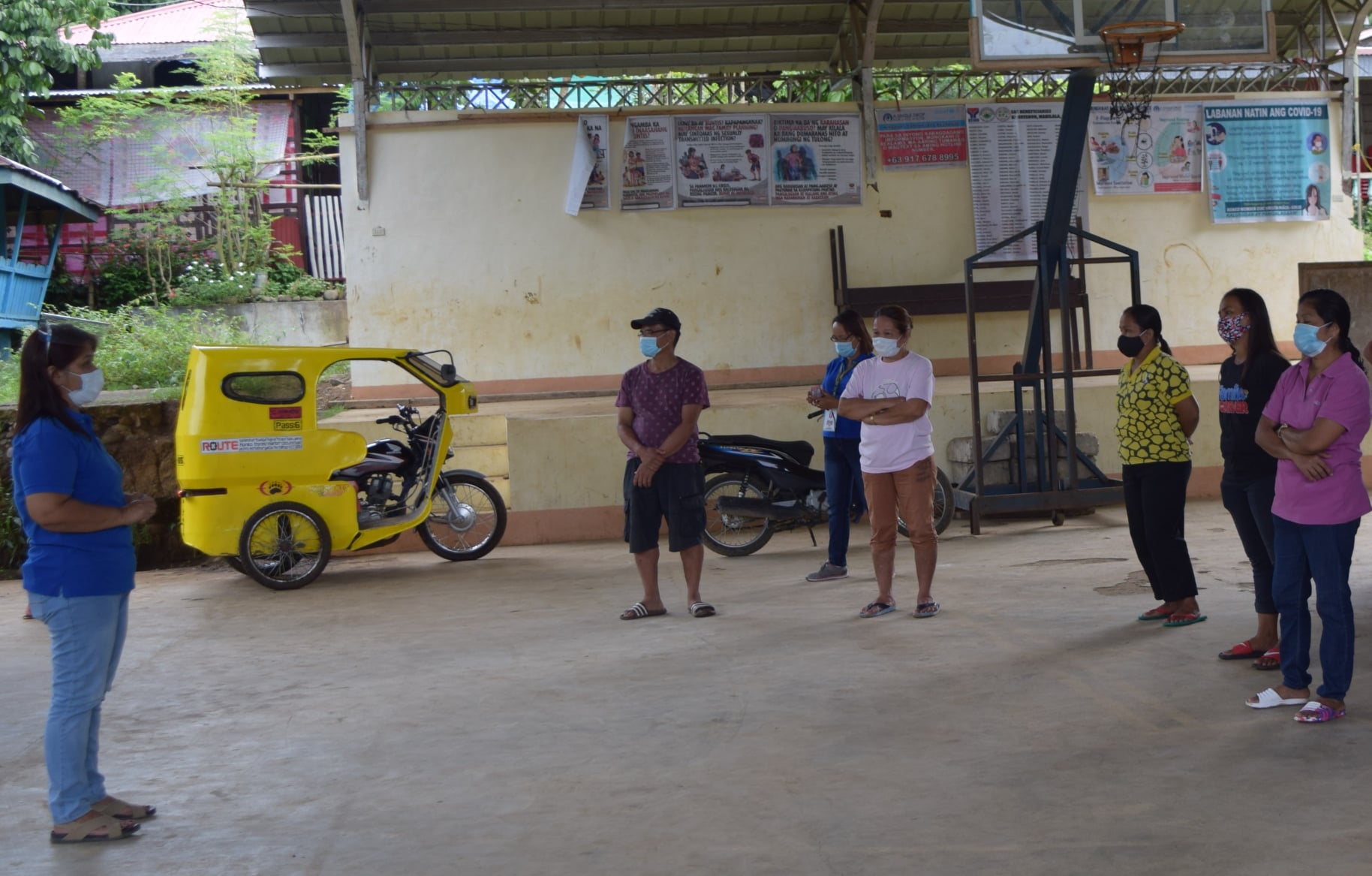 Some 21 Agrarian Reform Beneficiaries (ARBs) who are members of Kawayanon Multi-Purpose Cooperative in Kawayanon, Makilala, North Cotabato recently received livelihood assistance with a combined amount of Php315,000.00 from the Department of Agrarian Reform.
Engr. Reynaldo C. Anfone, provincial agrarian reform program officer II, said that the goat raising sub-project which consists of 63 ready to breed goats were given to selected ARBs under the Convergence on Livelihood Assistance for ARBs Project (CLAAP).
"Each beneficiary was given three healthy goats which include two does and one buck as seed capital fund," Anfone said.
Anfone added that the project recipients will also be given technical capacity development trainings which will be provided by TESDA Accredited institution.
Madonna Sumarinas, 37, also a 4Ps beneficiary, said that the goat raising sub-project is a big help to augment their source of living and to divert their fright brought about by the COVID-19 pandemic.
"I am happy to receive the three goats as an augmentation to our livelihood. I can surely focus my time in taming the goats especially that our movement is limited during this time of pandemic," Sumarinas said.
Sumarinas also assures DAR she will really take good care of the goats and make it grow to make their lives better.
Julie Garcia, Municipal Agrarian Reform Officer, informed the beneficiaries that DAR will continue to monitor the ARBs to ensure the sustainability of the project.
"We are always here to help and assist you in making your lives better by providing assistance like this goat raising sub-project to boost your productivity and income," Garcia said.
CLAAP Pointperson, Marites Toriaga, said that the goat raising sub-project was given in lieu of the swine production and marketing sub-project owing to the infestation of the African swine fever (ASF) in the province.
CLAAP is a joint collaboration of DSWD in support of DAR's thrust to expand and increase farmer's access to economic opportunities.
The project also expands DSWD-Sustainable Livelihood Program (SLP) scope to include poor agrarian reform beneficiaries (ARBs) or small-holder farmers who are currently receiving minimal livelihood intervention in the Agrarian Reform Communities / Agrarian Reform Areas (ARCs/ARAs).
Rodel D. Orejudos
DAR North Cotabato PIO