Farmers receive livelihood support from DAR SulKud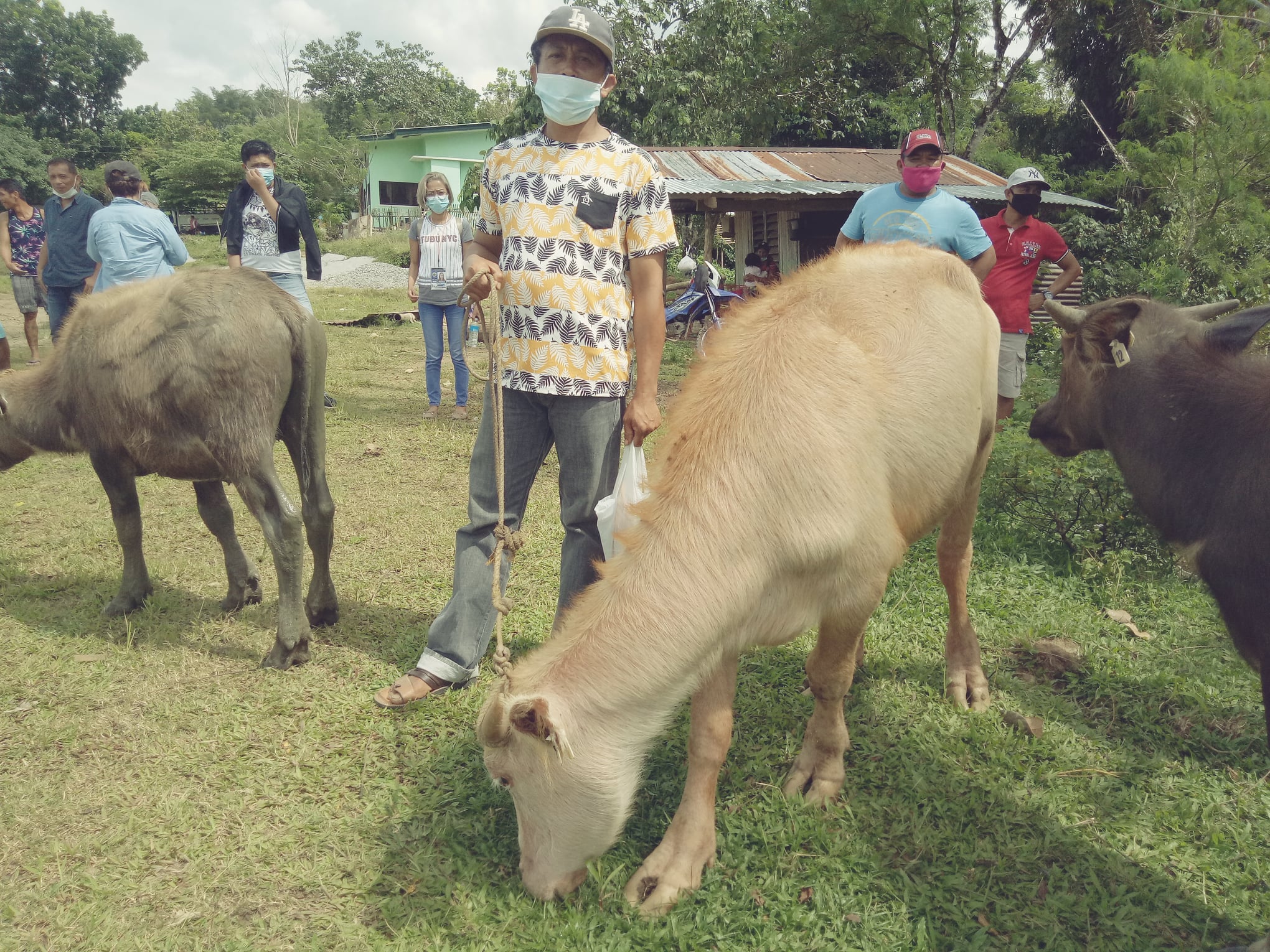 Isulan, Nov 16, 2020 – Agrarian Reform Beneficiaries (ARBs) from the municipality of Bagumbayan in Sultan Kudarat received carabaos from the Department of Agrarian Reform under the Convergence on Livelihood Assistance for Agrarian Reform Beneficiaries Project (CLAAP) aimed to increase livelihood opportunities for farmers in the province.
According to CLAAP point person Jovelyn A. Lacuata of the Support Services Division of DAR Sultan Kudarat, 21 ARBs from Masiag Farmers and Coffee Growers' Association (MAFACGA) were the beneficiaries of 1 carabao each amounting to P15,000 per carabao.
She added that aside from the dispersal of carabao, the recipients were also oriented and trained on the basic concept and operation of cattle raising. They also gained enterprise management and entrepreneurship training to equip them of the necessary knowledge needed to sustain the project provided by DAR.
"This particular livelihood project amounted to P525,000 which included 21 carabaos and 4 other vital trainings needed to make the project work," said Rodolfo T. Alburo, provincial agrarian reform program officer II of DAR Sultan Kudarat.
"Help during this time of pandemic is essential to the development and recovery of our agrarian reform beneficiaries who were greatly affected by the various quarantine measures implemented in our province. It is our duty to help them on their way to recovery," added PARPO Alburo.
MAFACGA president Jennifer Farillon expressed her thanks on behalf of the members of their association, saying that they will do all they can to take care of the carabaos they received and apply all the know-how they gained in order to make the program sustainable.
"We are very thankful to DAR for this timely provision of support and training we so highly needed in order for our association to grow," said Farillon.
CLAAP is a joint DAR – DSWD development partnership which supports DAR's thrust to expand and increase access to economic opportunities for agrarian reform beneficiaries who are also recipients of the Pantawid Pamilyang Pilipino Program (4Ps) and members of the Indigenous Peoples.
Article by DAR Sultan Kudarat PIO Kathleen S. Pagayon
Photos courtesy of DARMO Bagumbayan and PBDD Grace Pascual