Farmers from SulKud graduate from farm business school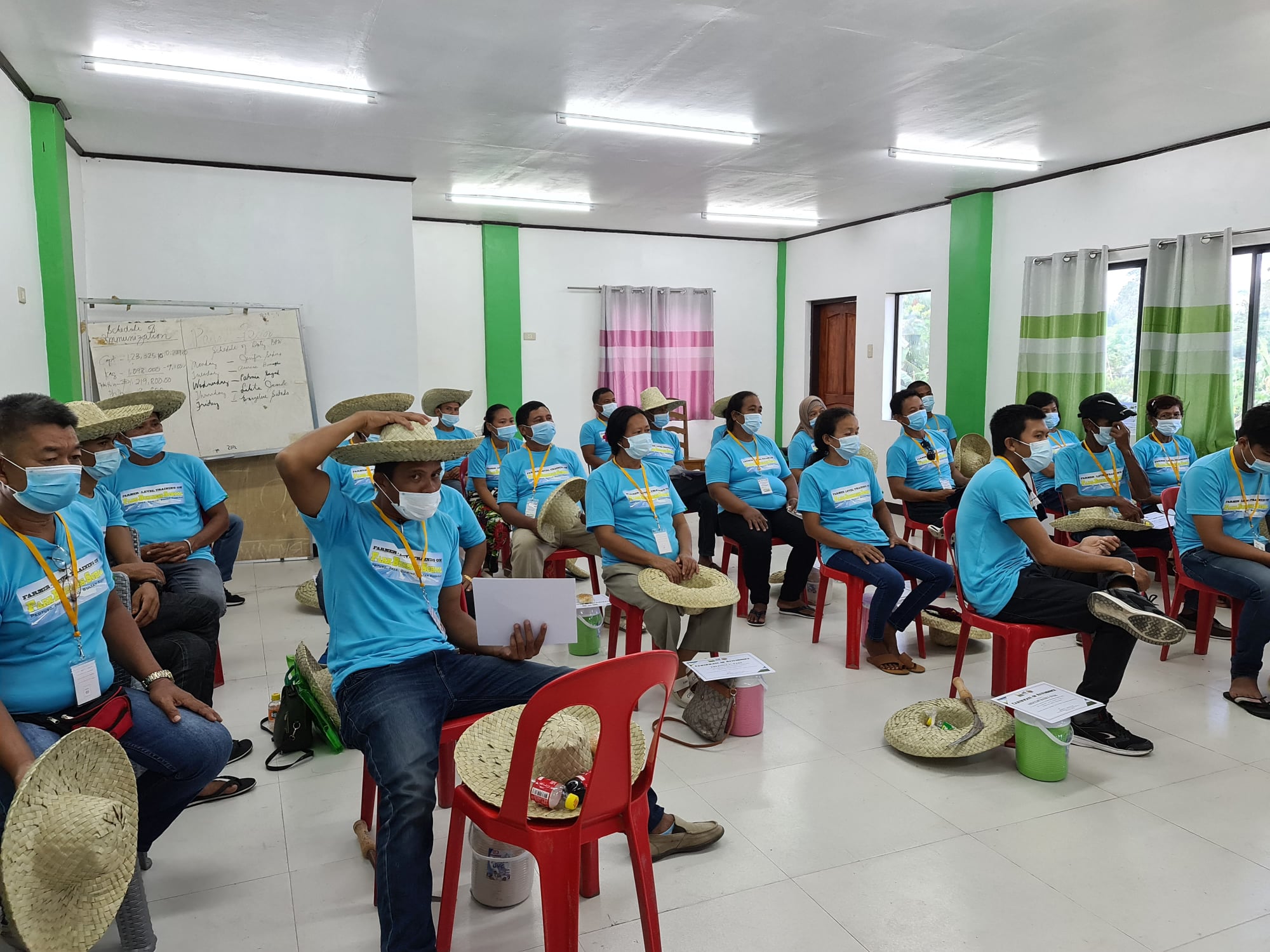 Farmers from the municipality of President Quirino in Sultan Kudarat province became farmer-entrepreneurs as they successfully graduated from the Farm Business School program of the Department of Agrarian Reform, which aims to help farmers learn how to make their farming enterprises and overall farm operations profitable and able to respond to market demands.
Provincial Agrarian Reform Program Officer II Rodolfo T. Alburo said that a total of 30 participants graduated from the 2-month and a half program, belonging to 2 Agrarian Reform Beneficiaries' Organizations in Pres. Quirino namely, Pedtubo Farmers' Association and MNLF Kusa Farmers' Association.
FBS point person Mary Joy T. Labanero said that the graduates learned how to analyze the current state of their farm and translate the analysis into action so that their farm can become more profitable.
She added that the participants were also taught how to make a business plan as well as knowledge on marketing and finance so that they can be better equipped on how to market their products/crops that can have a high rate of return or income.
Marcos D. Opeña, president of Pedtubo FA, expressed his thanks to DAR for the knowledge and skills they gained from the program.
"We will certainly use all that we have learned from the FBS program so that we can improve our farm and to better provide for the needs of our family," said Opeña.
The FBS program was designed to make farmers competitive and take advantage of the new, arising opportunities present in the existing market, in order to adapt their farm business to market changes and improve efficiency, profitability, and income.
Kathleen S. Pagayon
DARPO SK PIO