Farmers from SulKud receive carabaos from DAR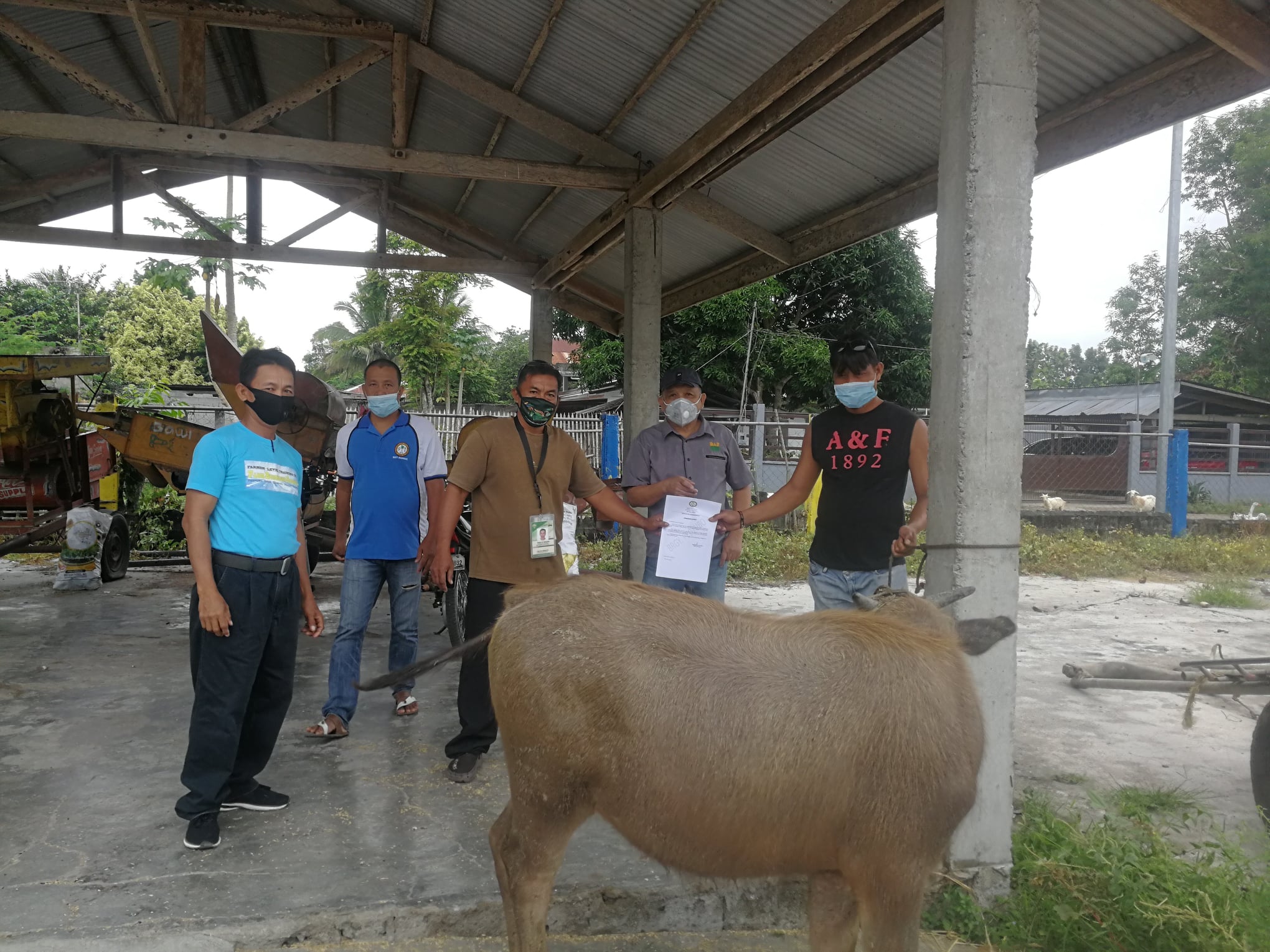 5 Agrarian Reform Beneficiaries from the municipality of President Quirino in Sultan Kudarat province each received 1 carabao from the Department of Agrarian Reform under the Payapa at Masaganang Pamayanan in Agrarian Reform Areas (PAMANA-ARA) program of the agency aimed to provide peace-promoting infrastructure and livelihood projects to farmers in remote, conflict-affected agrarian reform areas across the country and enhance the productivity of farmers, as well as income.
According to municipal agrarian reform provincial officer Abdul C. Saligan, Jr., the beneficiaries all belong to Pedtubo Farmers' Association from Pres. Quirino and are 2nd liner-recipients of the cattle dispersal project provided to 15 beneficiaries last 2017.
MARPO Saligan explained that the carabaos provided to the 2021 recipients are the offspring of the carabaos previously provided to the PAMANA ARA recipients of 2017.
He added that aside from the carabaos, the beneficiaries were also oriented on cattle handling and insurance registration for their carabaos if in case the carabaos were harmed due to various accidental reasons while under their care.
Arnulfo P. Remorin, one of the recipients, thanked the DAR for the blessings their association received.
"This event marks as a new and hopeful beginning for the year 2021 for our association and will surely bring good blessing for us, our family and our community," said Remorin.
The PAMANA program is the national government's convergence program that extends development interventions to isolated, hard-to-reach and conflict-affected communities, ensuring that they are not left behind.
Article by Sultan Kudarat Kate S. Pagayon
Photos courtesy of MARO Pres. Quirino