Farmer group receives processing center enhancement project from DAR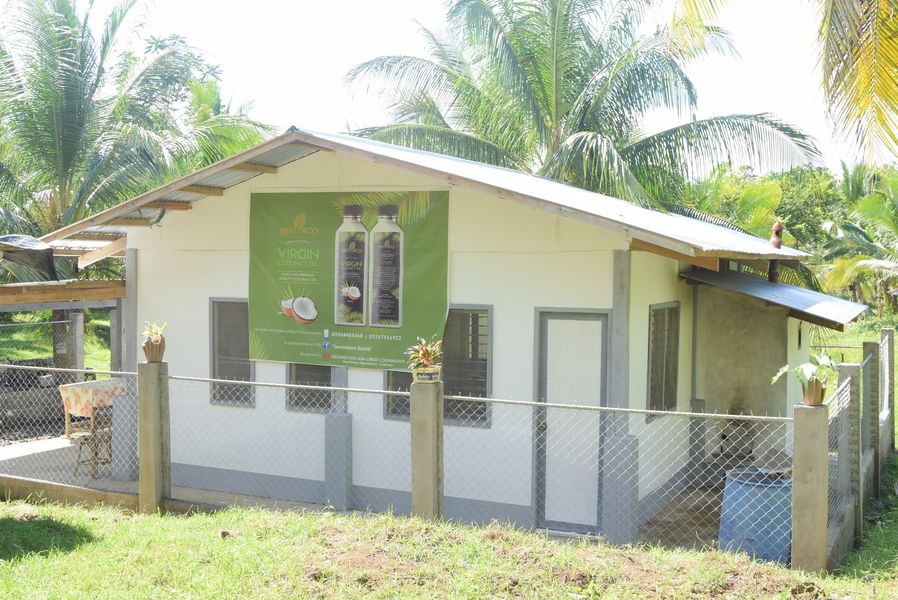 The Department of Agrarian Reform recently turned-over the enhanced processing center for Virgin Coconut Oil (VCO) production under the Village Level Farm-Focused Enterprise Development (VLFED) to an agrarian reform beneficiary organization in North Cotabato amounting to Php300,000.00.
Engr. Reynaldo Anfone, agrarian reform program officer II, identified the project beneficiary as the Bagong Pag-asa Credit Cooperative of New Panay, Pigcawayan, North Cotabato.
"The rehabilitation works for the processing center had facilitated the improvement of the structural requirement for the VCO processing in securing the License to Operate from the Food and Drugs Administration," Anfone said.
Anfone also said that the VLFED project is one of the programs initiated by the Department of Agrarian Reform in congruent with its Program Beneficiaries Development, one of the component of the Comprehensive Agrarian Reform Program.
Seminiana Bawik, 64, project manager of Bagong Pag-asa Credit Cooperative, said that they are grateful to DAR for the enhancement of their processing center being one of the prime businesses of their cooperative.
"The improvement of our processing center has kept us more motivated to manage our business well and to make it grow. With the enhancement of the processing center, we can now produce 13 liters of VCO per day and employ 14 members of our cooperative," Bawik said.
With the assistance of DAR and the Department of Trade and Industry, according to Bawik, they are now complying with the documentary requirements for their application of License to Operate to FDA.
Their VCO production, Bawik said, is only for local consumption and they are selling their product at a very affordable price. She said they are selling the 350ml for P225.00; 250ml for P175.00; and 120ml for P95.00 only.
For inquiries about the VCO product, the Bagong Pag-asa Credit Cooperative can be reached at 09504405468 / 09267966922.
DAR North Cotabato PIO Rodel D. Orejudos