DAR Antique launches Farm Business School project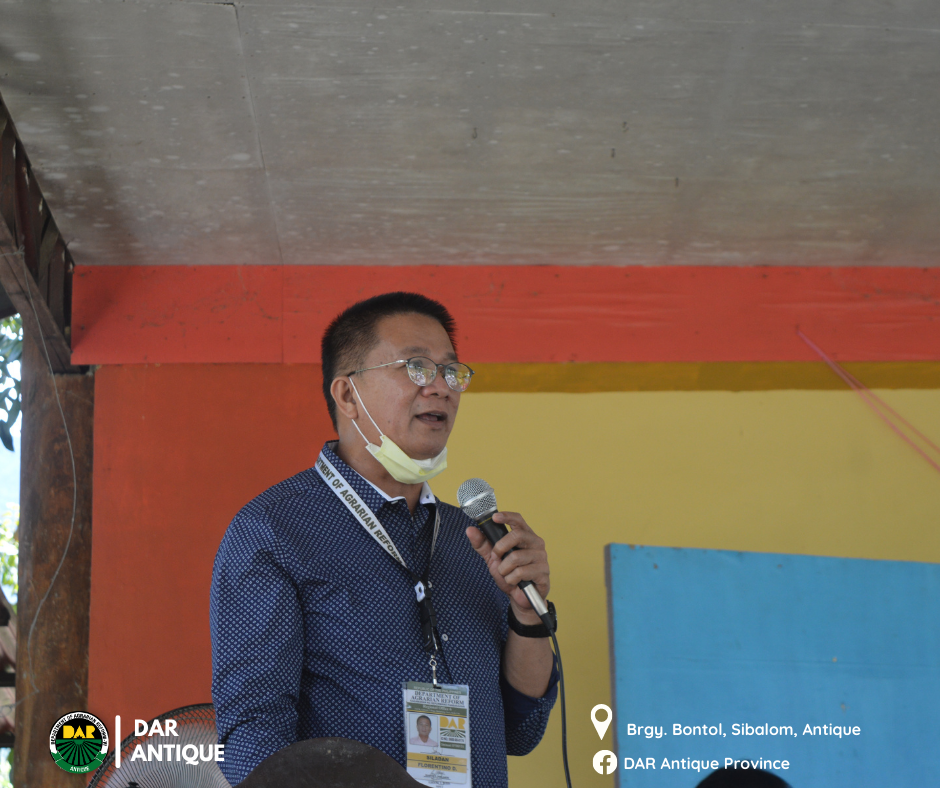 To help farmer beneficiaries transform into farmer entrepreneurs and boost their entrepreneurial skills, DAR Antique launches the fifth Farm Business School (FBS) Project of the provincial office on March 24, 2021 at Brgy. Bontol, Sibalom, Antique.
The signing of Memorandum of Agreement (MOA) was entered and executed by and among the project stakeholders such as the DAR, DTI, OPA, LGU-Sibalom, Barangay LGU and ARBO.
On his message, PARPO II Florentino D. Siladan said that the Department of Agrarian Reform is true to its mandate of actualizing agricultural productivity towards improvement of the quality of life of the ARBs. He also thanked the support of the LGU Sibalom under the leadership of the Honorable Mayor and other partner agencies for without their collaborative effort, the success of the project will never be achieved.
On his part, Mayor Gian Carlo Occeña signify his strong support and commitment to the project implementation saying that the farmers are today's modern heroes especially in this time of Covid-19 crisis, thus a strong support from the government is what they need.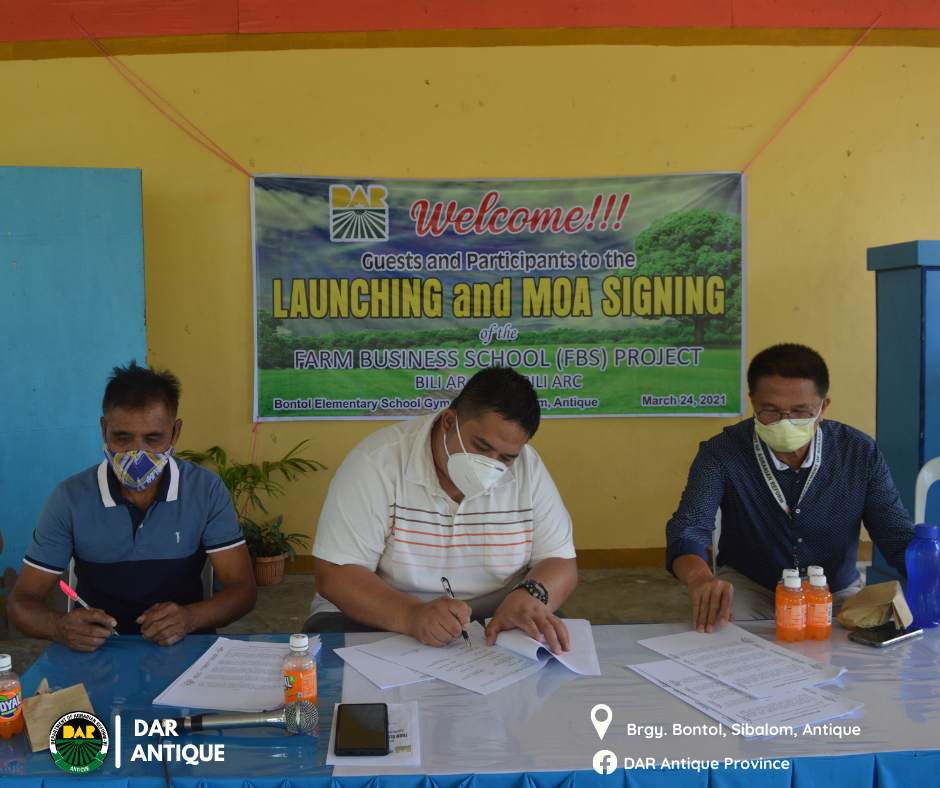 The FBS would help farmers respond to the market challenges and for future income generating farm activities and would primarily transform mere farmers into farmer-entrepreneurs.
The FBS will have 25 sessions with a 'flexible-curriculum based' approach about farming techniques, marketing, business and action planning, record keeping, savings and mobilization and benchmarking with review and learning session.
The first session started in the afternoon after the launching and MOA Signing discussing the meaning and importance of the FBS and the benefits of being the participants of the project. Moreover, the participants also came into agreement of their meetings schedule and the norms or ground rules for a more effective and sustainable implementation.
DAR Antique FBS project point person, ARPO I Virgie G.Liaz of Program Beneficiaries Development Division, will conduct the lectures and assist the participants from training up to implementation, together with other facilitators of DARMO Cluster VI.
The FBS project was established by the DAR in cooperation of the DTI, OPA and LGU-Sibalom which will benefit 30 farmer beneficiaries of Bontol Indag-an Luna Igpanolong (BILI) Agrarian Reform Cooperative.