Capiz farmers awarded with land titles and support services from DAR
"Victory for the Farmers!"
A triumphant melody ec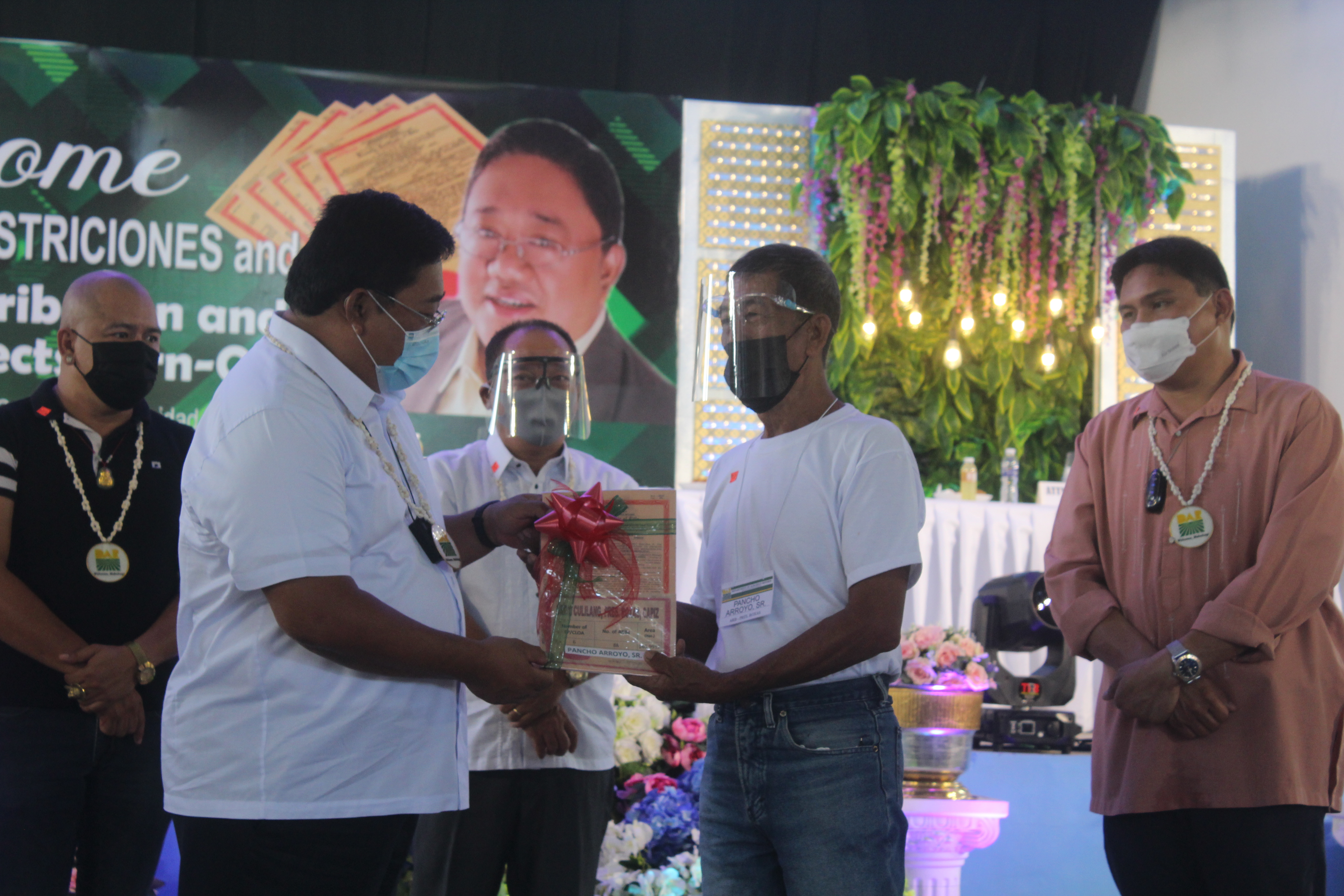 hoed all around the province of Capiz after a successful distribution of certificates of land ownership award (CLOAs) and turn-over of support services held in Capiz State University (CAPSU) Pilar Campus, Natividad Pilar Capiz last March 23, 2021.
A total of 398-hectares of agricultural lands divided among 249 agrarian reform beneficiaries (ARBs) were distributed. Out of the total area, 188.08-hectares were
previously owned by Nemesio Tan awarded to 175 ARBs and the remaining 209.94 hectares were private agricultural lands awarded to 74 ARBs.
DAR Secretary Bro. John R. Castriciones, who led the momentous event, expressed his overwhelming joy for the farmers.
''This is the day that the Lord has made,'', Brother John said, marking the end of agony of waiting and fighting for the land, after receiving CLOA as proof of their ownership.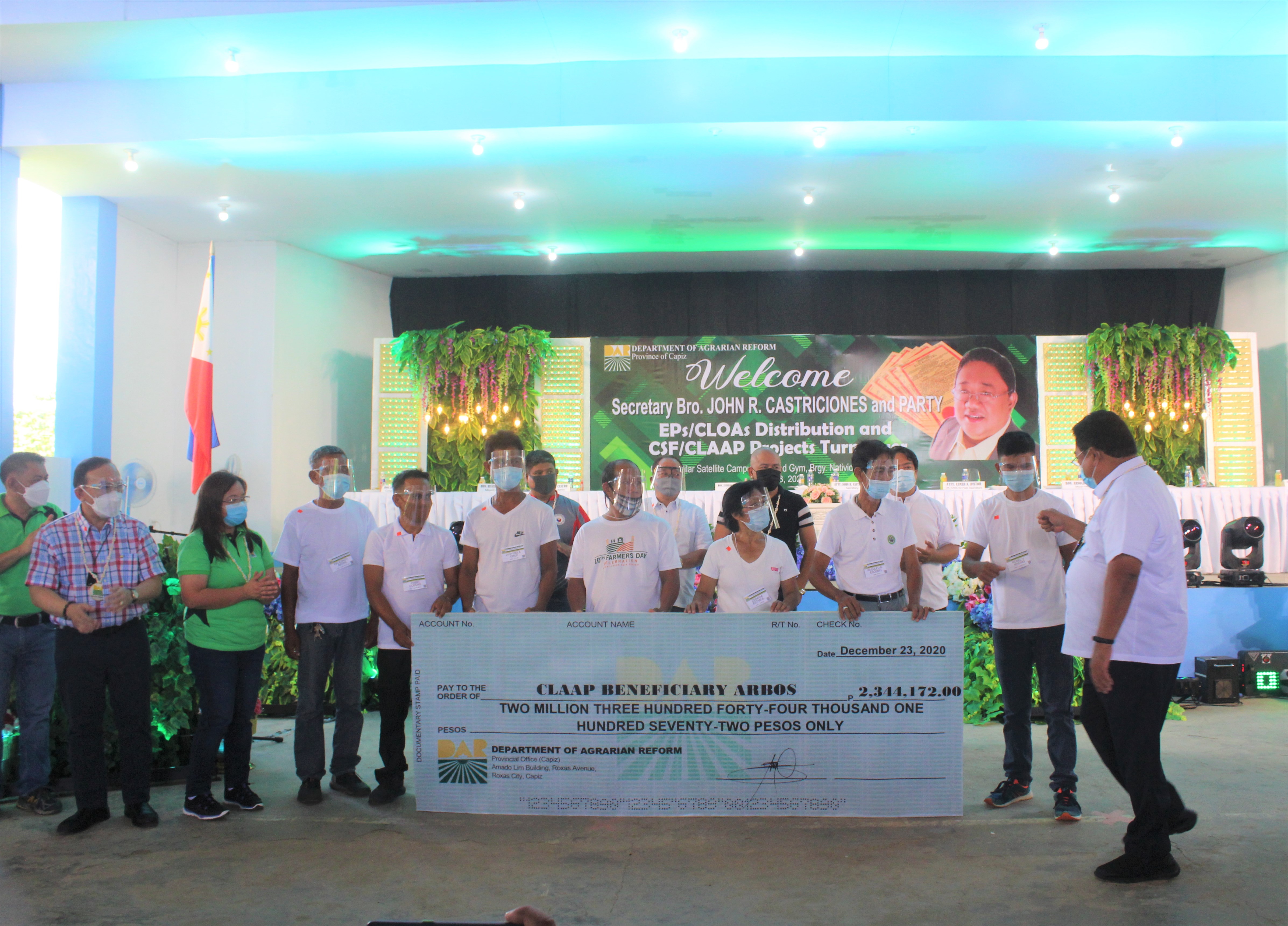 Brother John added that he was happy and overjoyed that he was instrumental for this momentous event as he reminisced the lives lost as the farmers fight for their rights to the land they longed for 23 years.
DAR also provide P6.89-million worth of support services to the "new heroes" to help uplift their economic lives. This includes a Php 4.547-million worth of farm machineries and equipment and common service facilities and Php 2.344-million worth of livelihood projects to agrarian reform beneficiaries organizations (ARBOs).
"This is how the government shows the love and support to our farmers", he added.
Bro. John also recognized the presence of partner agencies like Department of Agriculture (DA), Department of Environment and Natural Resources (DENR), Land Bank of the Philippines (LBP), Philippine Crop Insurance Corporation (PCIC), and Technical Education and Skills Development Authority (TESDA) in their continued support to the program through their provision of support services to the farmers.
Rolando Arroyo speaks on behalf of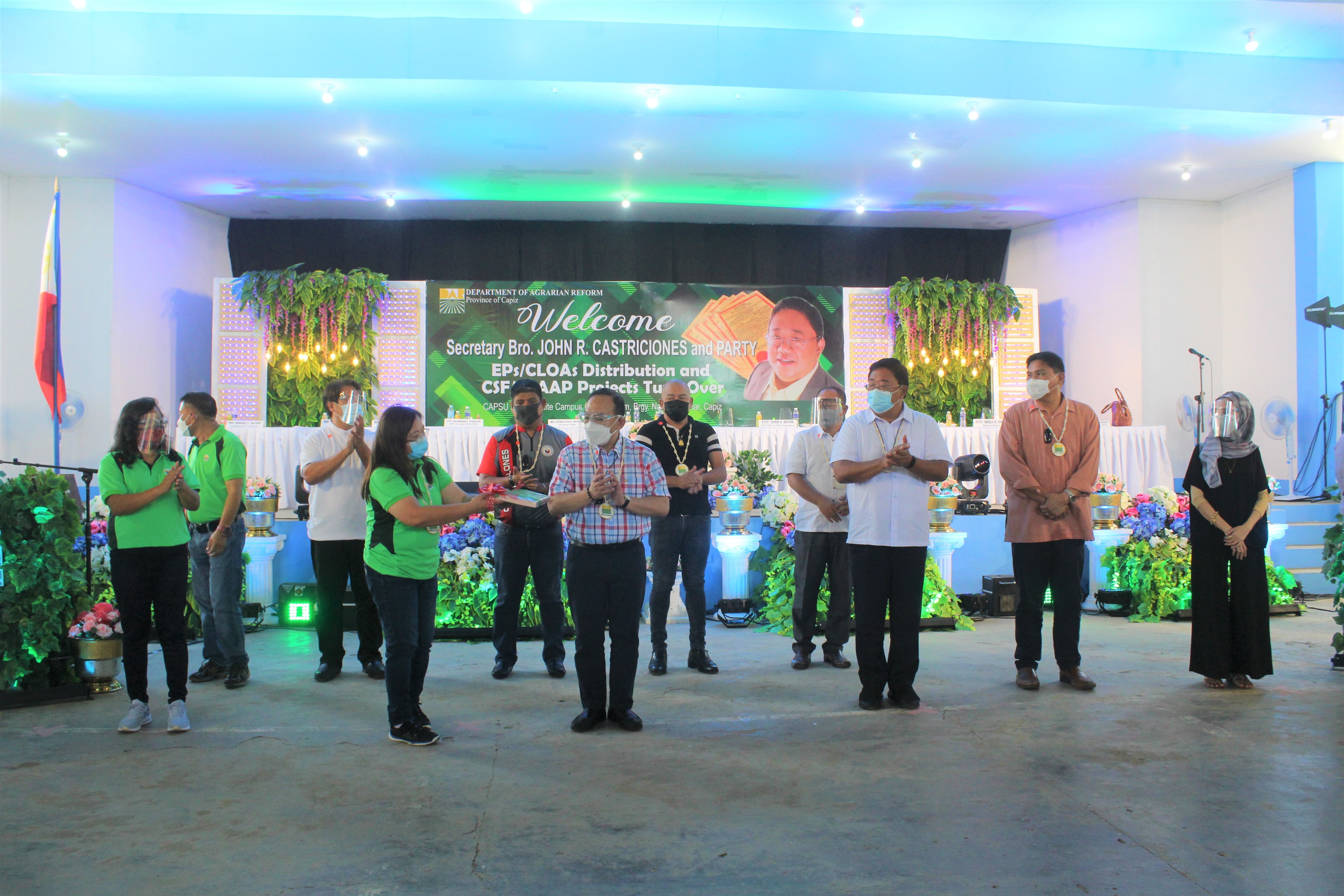 the farmer-beneficiaries. He is very thankful for the presence of Secretary John despite the pandemic. He said, ''Thank you for the blessings we received today through our DAR Secretary John R. Castriciones. We are beyond grateful that the government has seen what we need amidst this pandemic and have given us this opportunity to improve our lives''.
Bro. John, extend his gratitude to the officials and employees of DAR Region VI through Regional Director Sheila B. Enciso.
In addition, he said, the effort of the government, in giving importance to the farmers relies on the hands of the officials and employees of the DAR and its partner agencies, who worked hand in hand to fulfill the dreams of the agrarian reform beneficiaries.