Nueva Ecija ARB organizations go hi-tech in business operations
CLOSE to a hundred clusters of agrarian reform beneficiaries (ARBs) in Nueva Ecija go high-tech after the Department of Agrarian Reform (DAR) has gifted each of 44 of them with a laptop computer and accessories, while 53 others were given an android mobile phone to help enhance and modernize their trading business.
Eden B. Ponio, the provincial agrarian reform program officer, said each cluster was also given a modem for them to gain access to the internet so that they could facilitate their transactions with their trading partners with ease.
Emma G. Gonzales, chairperson of the Punla Multi-Purpose Cooperative based in Barangay Bosque, Llanera, Nueva Ecija, thanked the DAR for the laptop computer given to her organization. Besides the laptop, she also received a mouse, a high-definition multimedia interface cable, extension wire, jack, and modem.
Ponio said the provision of laptops and android mobile phones to the 97 clusters of ARBs were carried out under the Convergence on Livelihood Assistance for ARBs Project (CLAAP).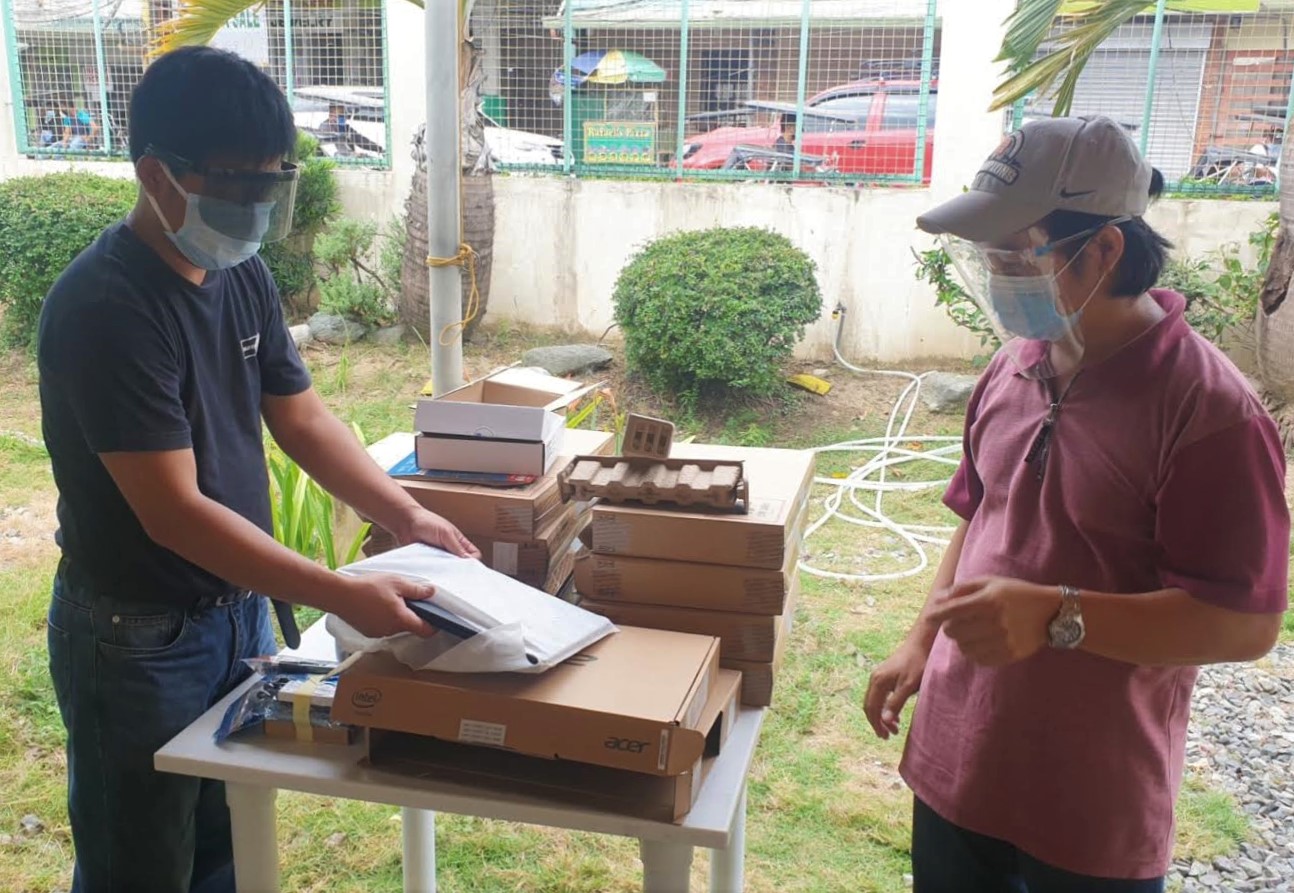 The CLAAP is a technical capacity development program of the DAR aimed at raising the standards of living of the farmer-beneficiaries and developing them into potent partners for nation-building. It was launched by the DAR, in partnership with the Department of Social Welfare and Development, in January 2018.
"The information and communication technology will help modernize the business operations and outlooks of our agrarian reform beneficiaries' organizations (ARBOs). Through it, they can buy farm inputs and sell farm products online with ease," Ponio said.
She added that the laptops, mobile phones, and modems would help them become more pro-active, capable of initiating, creating, or controlling their trading activities rather than just responding or waiting for when the opportunities come along.
Ponio said the provision of the information technology (IT) equipment is very timely as part of the government's effort to curb the spread of the disease, especially at this time of the Novel Coronavirus 19 pandemic when people's mobility is restricted.
Ponio is confident that the ARB clusters would be able to make the most out of the IT equipment as they were provided sufficient training on computer and internet literacy for a webinar, online trading transactions and face-to-face or virtual meetings.