DAR Secretary Castriciones distributes CLOA titles and farm machines to farmer-beneficiaries in Isabela to boost agri-production
SANTIAGO CITY , Isabela – Agrarian Reform Secretary John R. Castriciones and his deputies together with Regional Director Samuel S. Solomero, and Provincial Agrarian Reform Program Officer II Eunomio Jr. P. Israel officially turned over the Solar Powered Irrigation System (SPIS) project to Sinili Vegetable Growers Cooperative (SVGC) represented by its Chairman Rogelio Nasuli and City Mayor Joseph S. Tan on September 9, 2021 at barangay Sinili, Santiago City, Isabela.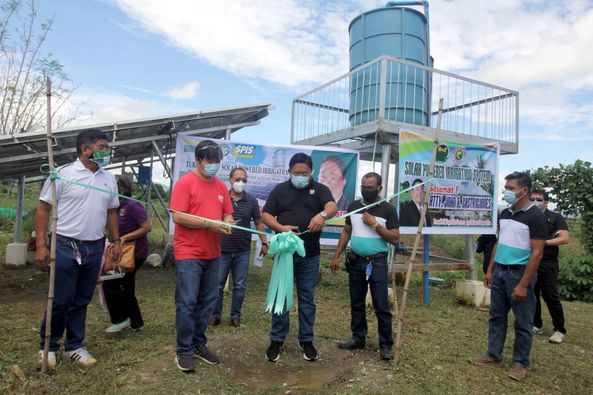 The SPIS project amounting to Php1Million is funded by the Department of Agrarian Reform under the Climate Resilient Farm Productivity Support Project (CRFPSP) with a counterpart from the Local Government Unit of Santiago City with an amount of Php300,000.00. This will provide sufficient water supply to vegetable areas managed by SVGC officers and members.
On the same day, Bro. Castriciones led the distribution of Certificates of Land Ownership Award (CLOAs) titles covering 91 hectares of agricultural lands to 59 agrarian reform beneficiaries (ARBs) in the province of Isabela.
Bro. Castriciones, in his message, said our government recognizes the roles of our farmers in nation building. They are true heroes of the country.
"With our farmers-beneficiaries, there will be staple food on the table. A big part of our survival in this pandemic is because of the efforts of our farmers. They are frontliners too because they continue with farming activities despite the grave threat of the covid-19 pandemic,", Bro. Castriciones added.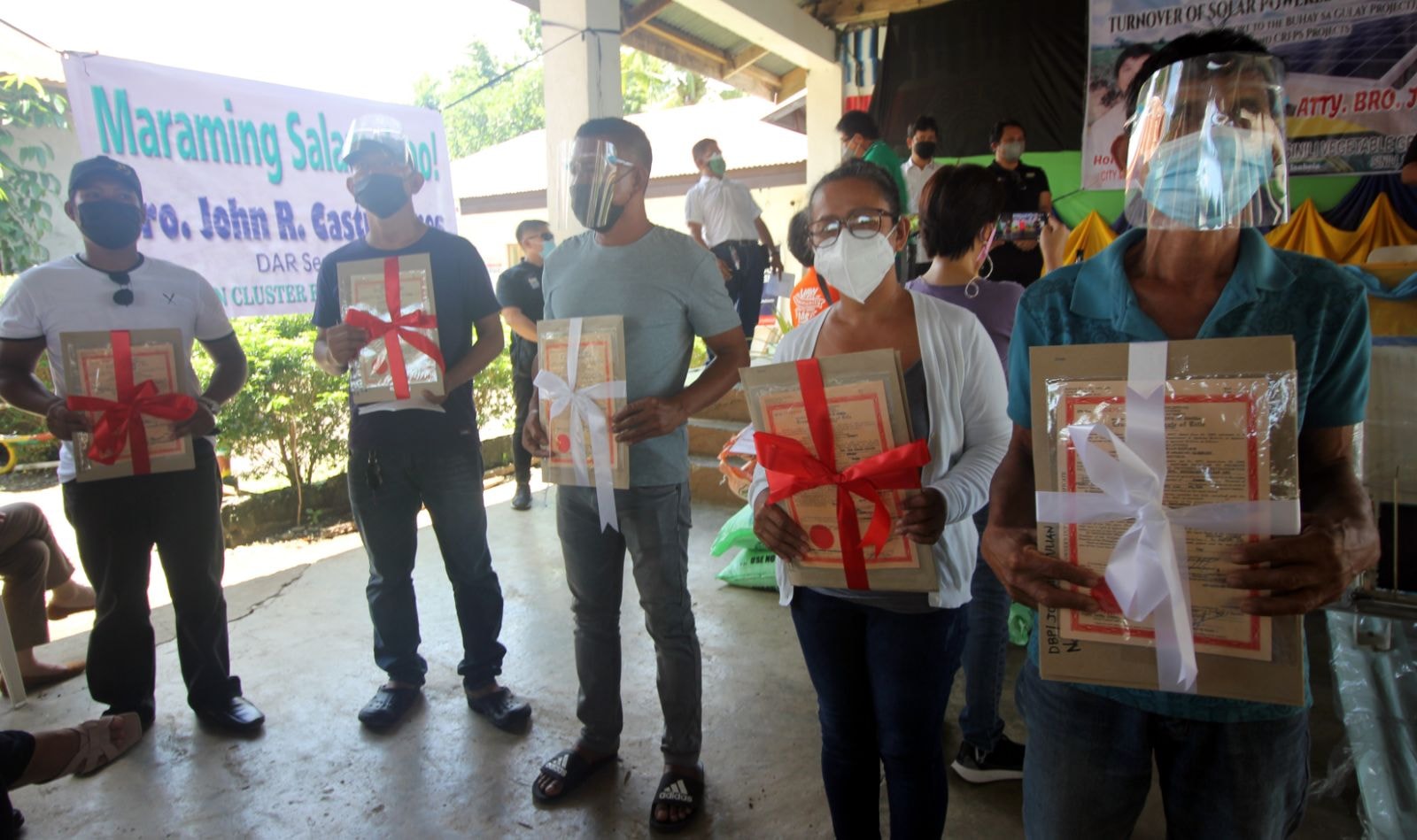 While RD Solomero said, "We want to uplift the economic lives of our farmer-beneficiaries by increasing their agricultural production and household income. That is why these farm inputs are being provided to enhance the support systems of our ARBs".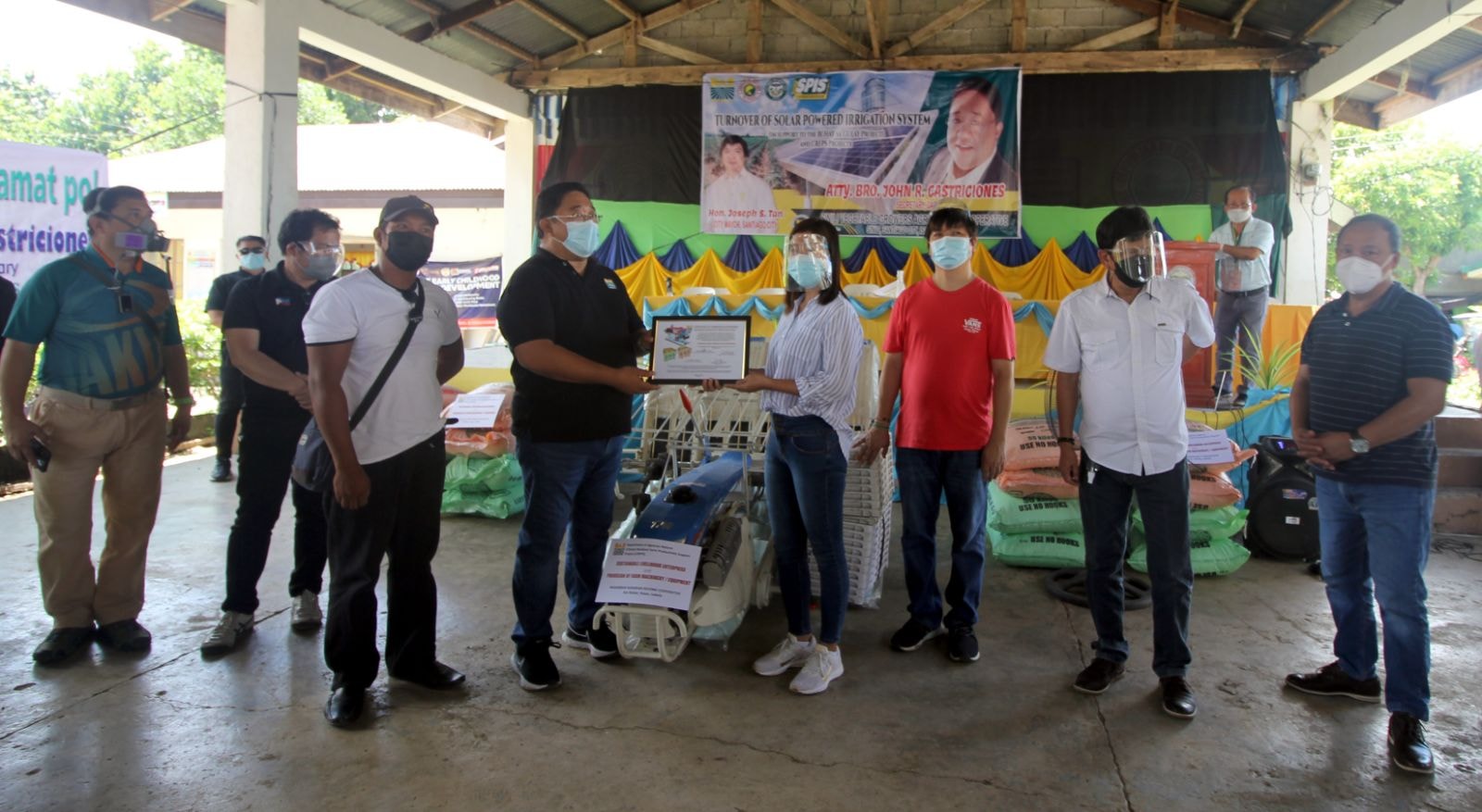 Aside from the CLOAs, farm machineries and equipment (FMES) were distributed to four (4) lucky agrarian reform beneficiaries organizations (ARBOs) namely: 1 (one) of walk-behind Transplanter to Baramban Agrarian Reform Beneficiaries Cooperative, three (3) units of Water Pump to Victoria Handicraft Association, Capellan Irrigators Association and Cauayan Forest Region Agriculture Cooperative and lastly Agricultural Inputs to Baramban Agrarian Reform Beneficiaries Cooperative, Victoria Handicraft Association, Capellan Irrigators Association and Cauayan Forest Regional Agriculture Cooperative.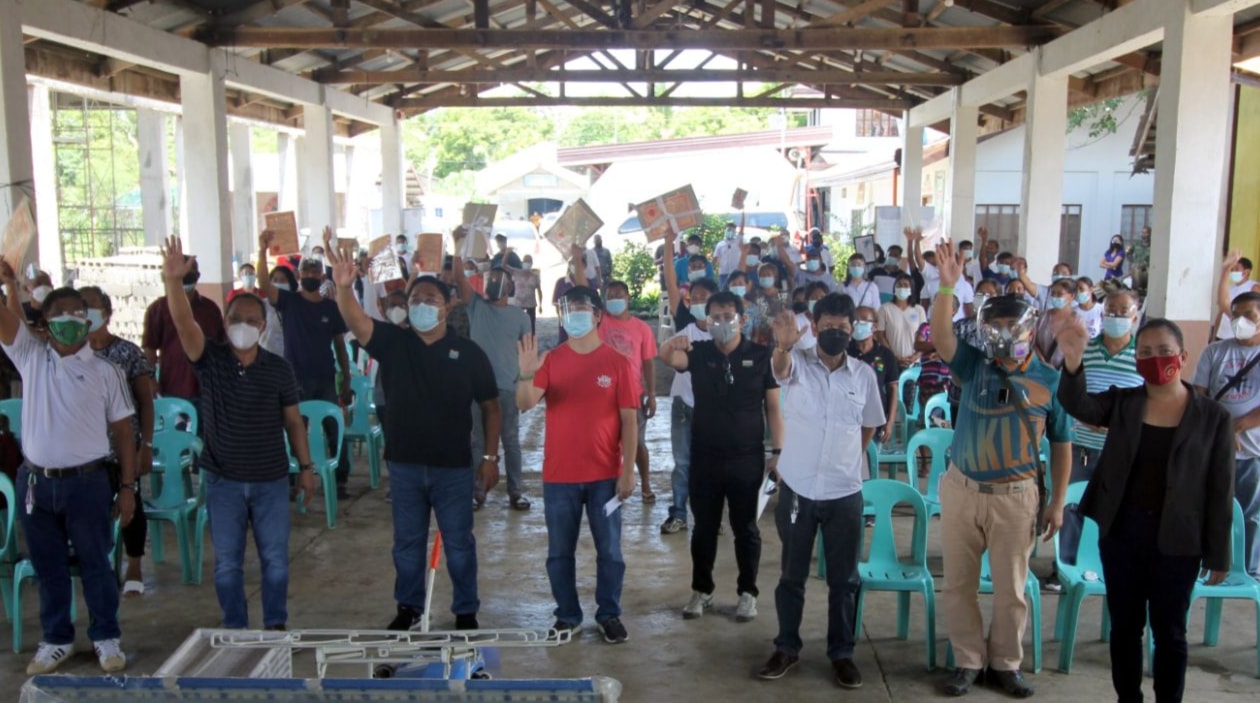 The activity was also graced by Assistant Secretaries Ubaldo Sadiarin, Jr and Joey Sumatra, Public Assistance Management and Relations Service (PAMRS) Cleon Chester Chavez, Assistant Regional Director for Admin Estrelita V. Go, PARPO II Dindi Tan, Barangay Chairman Marcelo Pablo, Philippine National Police, DARRO and DARPO staff and agrarian reform beneficiaries.