DAR to turn over bridge, farm machines in Tarlac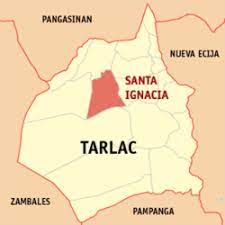 The Department of Agrarian Reform (DAR) announced that it will turn over a bridge, six hauling trucks and farm machines to ten (10) agrarian reform beneficiaries organizations (ARBOs) in the Province of Tarlac.
DAR Regional Director Celestina Tam said Secretary Brother John Castriciones will arrive in Tarlac on September 27 to lead the turn over rites.
Tam said the Secretary will turn over, at the same time, formally open to the public the San Sotero Bridge in Sta. Ignacia.
The San Sotero bridge was implemented by DAR under the Tulay ng Pangulo Para sa Kaunlarang Pang-Agraryo and constructed in collaboration with the Department of Public Works and Highways.
On the same day, the Secretary will also turn over six (6) hauling trucks to 6 ARBOs and various farm machines to four (4) ARBOs.
Tam said the trucks would help farmers in hauling harvested sugarcane and other sugar products to sugar mills and to the market.
She said the DAR provides modern farm machines to introduce agricultural technology and business development to farmer's organizations and provide tools that will help farmers increase their production.
Tam said the project is expected to greatly impact the security of land tenure of the agrarian reform beneficiaries (ARBs) in the area.
The farm machines were given under the DAR's Sustainable Livelihood Support for Disaster-Affected Areas Project and the provision for hauling trucks were granted under the Linking Smallholder Farmers to Market with Microfinance Project.